The Federal Aviation Administration (FAA) has awarded nearly 1 billion USD in funding from President Biden's Bipartisan Infrastructure Law to help meet increased air travel demands at 99 airports across the US.
As air traffic demand is expected to reach or exceed pre-pandemic levels this year, the funding will allow airports to invest in new baggage systems, larger security checkpoints and improved ground transportation to improve efficiencies with passenger handling.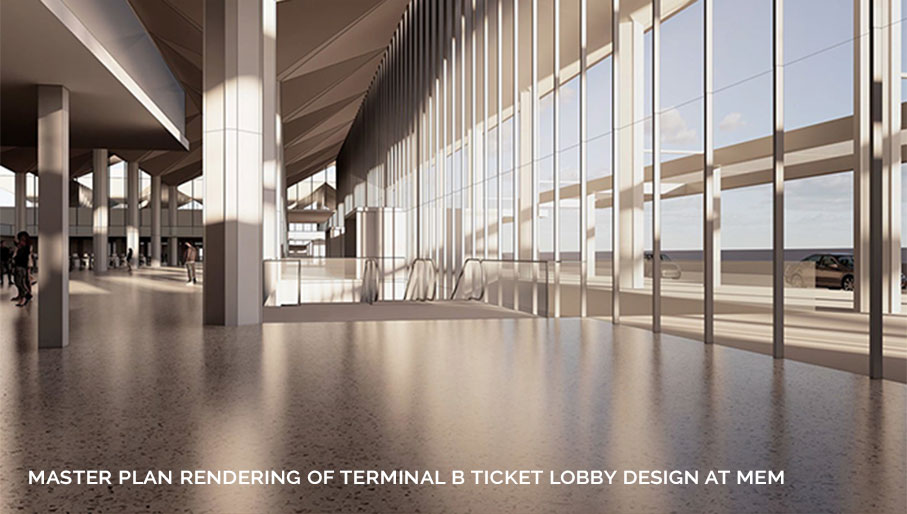 Additional projects will also increase terminal sustainability and improve accessibility. Meanwhile, several grants will address the needs of aging air traffic control towers.
"Americans deserve the best airports in the world, and with demand for air travel surging back, this funding to improve the passenger experience couldn't come at a more urgent time. These grants will make it faster and easier to check your bags, get through security and find your gate, all while creating jobs and supporting local economies."
These awards add to the 1 billion USD in funding granted to 85 airports last year, with the vast majority of those projects now under construction.
Several grants will help build new or expanded terminal facilities, including:
10.8 million USD towards replacing the 1948 terminal at Des Moines International Airport in Iowa
29 million USD for the Terminal and North Concourse Redevelopment Program at Salt Lake City International Airport in Utah
Many grants will make passenger check-in more efficient by improving security-screening areas. These include:
10 million USD for a terminal expansion project at Sarasota Bradenton International Airport, Florida that adds new passenger security screening checkpoint lanes and five gates
50 million USD to rehabilitate Terminal 3 at Chicago O'Hare International Airport, including a reconfigured Transportation Security Administration (TSA) checkpoint and updates to the passenger baggage system
16 million USD to provide additional screening capacity and reduced wait times at Seattle-Tacoma International Airport
In addition, a number of grants will help improve the passenger experience and deliver more reliable and faster baggage systems:
4.4 million USD for Ted Stevens Anchorage International Airport to increase North Terminal capacity by installing common use equipment and upgrading the baggage handling system
38 million USD will fund a portion of the Concourse A and B expansion project at Baltimore/Washington International Thurgood Marshall Airport, which will include baggage system improvements, a direct airside connection and expanded apron level operations space
13.3 million USD to expand the baggage claim and passenger security-screening checkpoint at Key West International Airport in Florida
Furthermore, several grants will increase access to other modes of transportation. These include:
1.6 million USD to rehabilitate and resurface approximately 2,100 feet of the public transportation tunnel from downtown Cleveland to Cleveland Hopkins International Airport in Ohio
7 million USD for Nashville International Airport's Terminal Access Roadway Improvements project
6 grants have also been awarded to airports to refurbish their air traffic control towers, including:
4.5 million USD to reconstruct and relocate the air traffic control tower at Rosecrans Memorial Airport in St. Joseph, Missouri
2 million USD to rehabilitate the air traffic control tower at Albany International Airport in New York
Many grants contain an element that will increase terminal sustainability. For example:
6 million USD to convert the heating system at Portland International Airport to an electric-powered heat pump
15 million USD to fund a portion of Philadelphia International Airport's Terminal Energy Optimization Program, including the upgrade of Ground Power Units (GPUs) at 25 gates
35 million USD to fund the second phase of the installation of Dallas-Fort Worth International Airport's Zero Carbon Electric Central Utility Plant (eCUP)
A visualisation showing all the airports that will benefit from this funding can be viewed, here.