On 21 June 2022, airport operator Finavia opened a new centralised terminal at Helsinki Airport in Finland.
The new terminal brings together all check-in, security and baggage claims operations within a central building, making it easier for passengers to navigate the airport.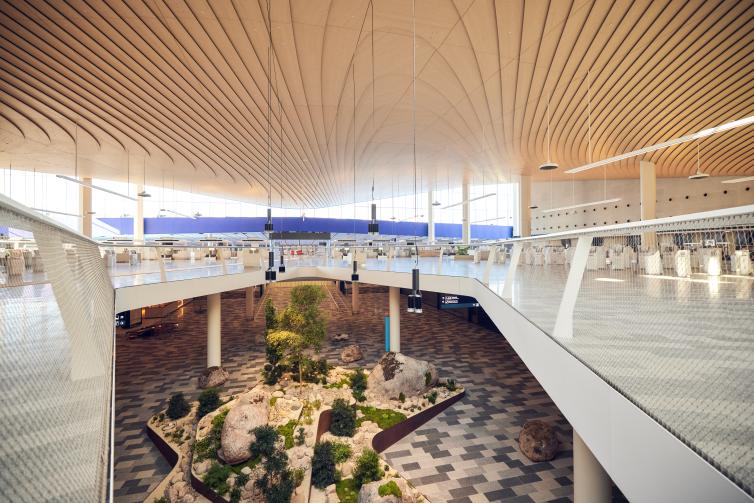 "We are turning over a new leaf in the history of Helsinki Airport, as departing and returning passengers will henceforth be served in our new, magnificent terminal. Passengers will no longer need to think about which terminal they will depart from or arrive at."
Cars and taxis dropping off passengers at Helsinki Airport can now do so directly in front of the entrance. The new terminal also contains lift access from the train station and a new parking garage.
In addition, a number of new services have opened within Helsinki Airport's centralised terminal, including a 24/7 Alepa store, a Moomin Shop, and the Plaza Premium Lounge, which offers lounge, meeting, hairdressing and beauty services.
Terminals 1 and 2 will now be decommissioned. The old departure and arrivals halls will be closed and converted into passenger and staff areas.