London Gatwick Airport (LGW) has completed the resurfacing of its main runway using 70 percent less asphalt compared to traditional resurfacing methods.
The airport's original plan to resurface its main runway in 2020 was postponed due to the COVID-19 pandemic. However, this led to the draft of a new plan that delivered a more sustainable solution in half the time and for half the cost.
This revised plan diverted from traditional methods of resurfacing the entire runway and instead focused on the most worn parts where aircraft land and exit, as other sections still had seven to ten years of expected life.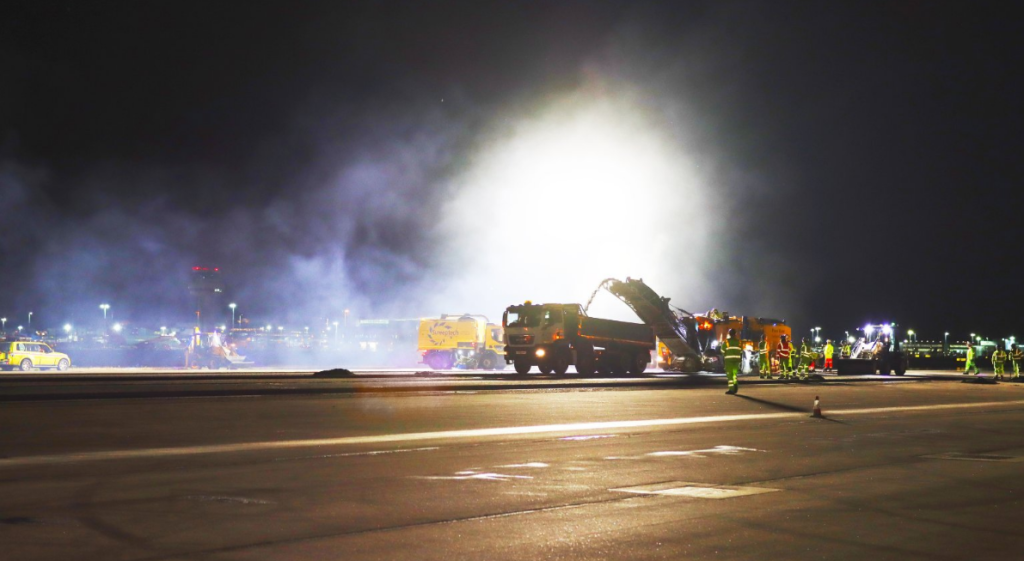 In addition, although traditional approaches typically replace sections of old runway surface with two layers over two nights, LGW used a resurfacing technique that laid both layers in a single night, thus saving time.
This new approach saw 40,000 tonnes of asphalt laid, which is 100,000 tonnes less than normally used when resurfacing the airport's main runway.
The reduction in asphalt consequently saved a significant amount of embodied carbon.
To meet the airport's environmental commitments, the old asphalt was also recycled as aggregate in road construction, and a temporary on-site asphalt batching plant was used to reduce lorry emissions.
Alasdair Scobie, Capital Delivery Director, London Gatwick Airport, said:
"The pandemic gave us the time and reason to rethink our original design. We think we have achieved the best balance possible between cost, operational constraints and durability, whilst reducing the environmental impact of construction. The cost savings can now also be reinvested in improvements across other parts of the airport."