United Airlines and the Houston Airport System (HAS) are investing more than 2 billion USD in a transformation project at George Bush Intercontinental Airport (IAH) Terminal B.
This project aims to enhance the travel experience at United's hub and prepare for the future needs of an estimated 36 million passengers.
It will include the construction of 40 new gates for domestic and international travel, alongside the addition of new and improved passenger amenities.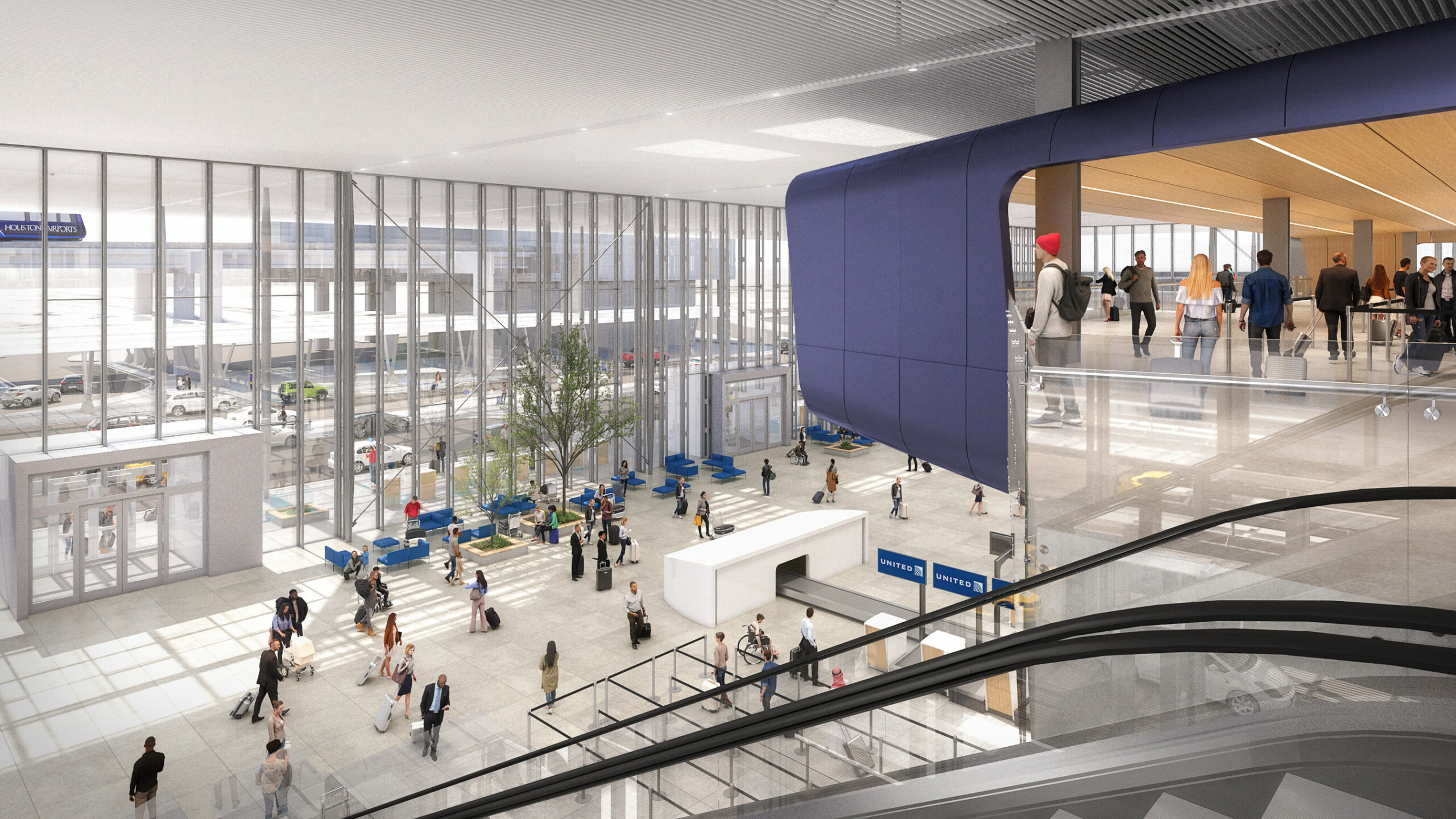 As part of this project, the terminal's current ticketing lobby will be expanded to feature dynamic signage, intuitive wayfinding systems and a ground-level check-in area. The third floor will also house a newly streamlined security processing area.
In addition, the airport's curbside and roadway capacity will be expanded to accommodate a growing number of passengers.
"This investment further supports United's position as Houston's carrier of choice. On behalf of our more than 14,000 employees who call Houston home, I can't wait to continue to do all we can to serve our customers flying to, from and through our hub on more than 400 flights each day."
Once through security, the New Terminal B North expansion will provide two new passenger concourses that will replace the 1969-era Flight Stations.
The Terminal B North Concourse will span approximately 765,000 square feet over three levels and will house 22 narrow-body gates.
Meanwhile, the Terminal B South Concourse project will convert 30 gates that currently house smaller, regional jets to accommodate larger aircraft. The construction work will also enable all flights to be boarded via a jet bridge, which is not the case in the current terminal.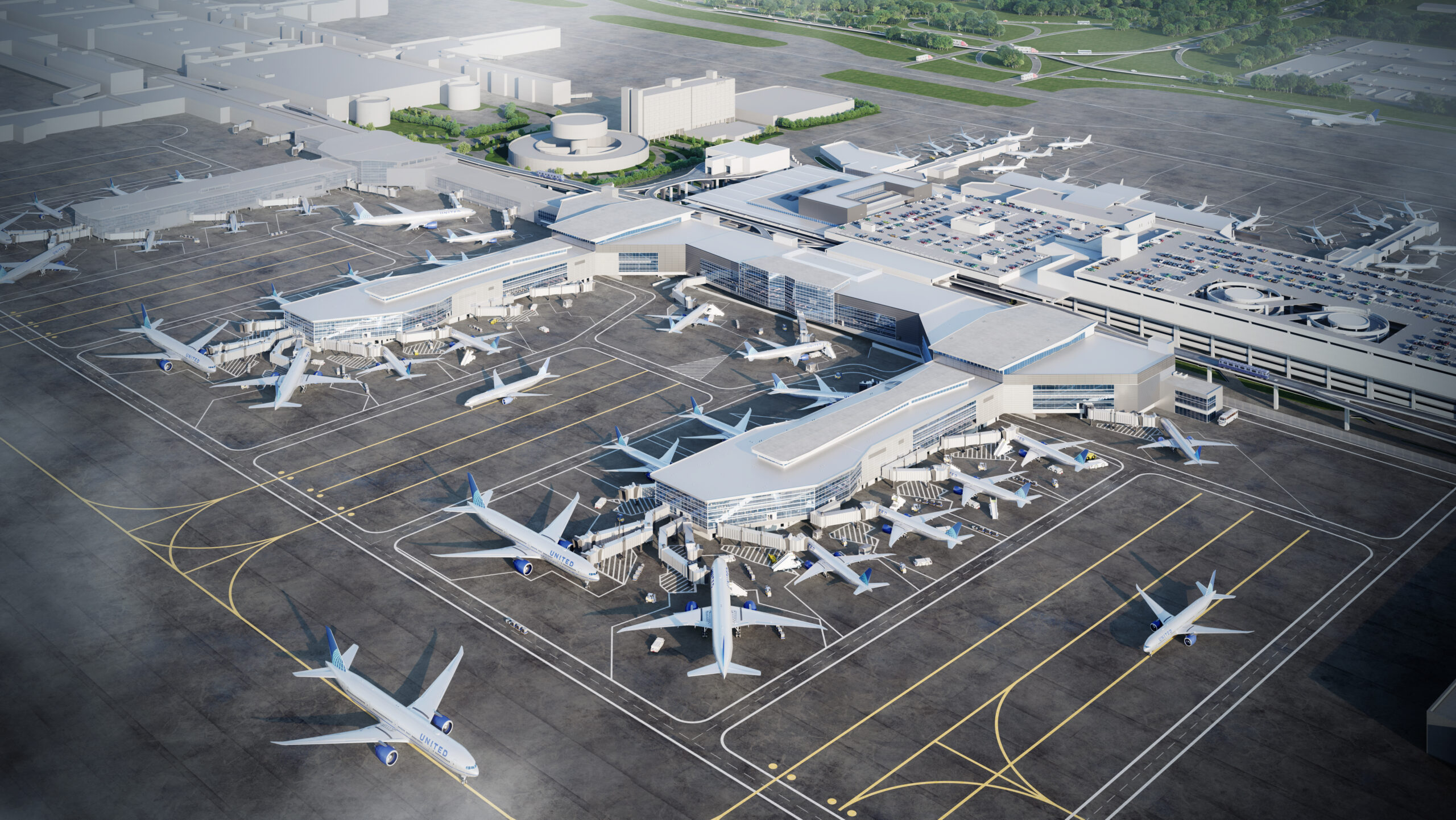 © United Airlines
These concourses will be designed to meet the needs of a range of travellers and will feature amenities such as sensory rooms, interactive parks, comfort zones for passengers with disabilities, and quiet spaces. The project will also include two major concessions hubs with 115,000 square feet of food and retail space.
In addition, the terminal's baggage claim hall will be expanded, and a new baggage handling system, equipped with advanced baggage tracking technology, will be implemented to support increased capacity. This system will be designed by Siemens.
"The redevelopment of one of Bush Airport's oldest terminals is a symbol of the crucial role air service plays in the economic vitality of Houston. Our long-standing partnership with United Airlines has led to this historic growth and revitalization opportunity for Houston Airports.
"As we make significant progress on the new international terminal at Bush Airport to meet the growing demand for international travel, United Airlines' Terminal B transformation will help Houston meet the growing demand for domestic travel. Today's decision underscores our strategy to gain passengers' trust by providing safe, clean, world-class facilities with outstanding 5-Star customer service."
United Airlines plans to invest more than 1.9 billion USD in the Terminal B Transformation Program, while the City of Houston expects to fund 624 million USD in enabling projects.
The Terminal B arrival and departures hall is designed by Page and Grimshaw Architects and will be constructed by Clark Construction.
The Terminal B Concourses is designed by PGAL and will be built by Manhattan Construction.