The Ministry of Defence and Eindhoven Airport has reached an agreement in principle that a high-category instrument landing system (ILS) will be included in the tender for the upcoming renovation of the runway at Eindhoven Air Base.
Eindhoven Airport, the second-largest airport in the Netherlands, uses the runway at Eindhoven Air Base for arriving and departing commercial aircraft.
The new category III ILS would make it possible for aircraft to land and take off from Eindhoven Airport in dense fog. This would result in significantly less air traffic disruption in foggy conditions.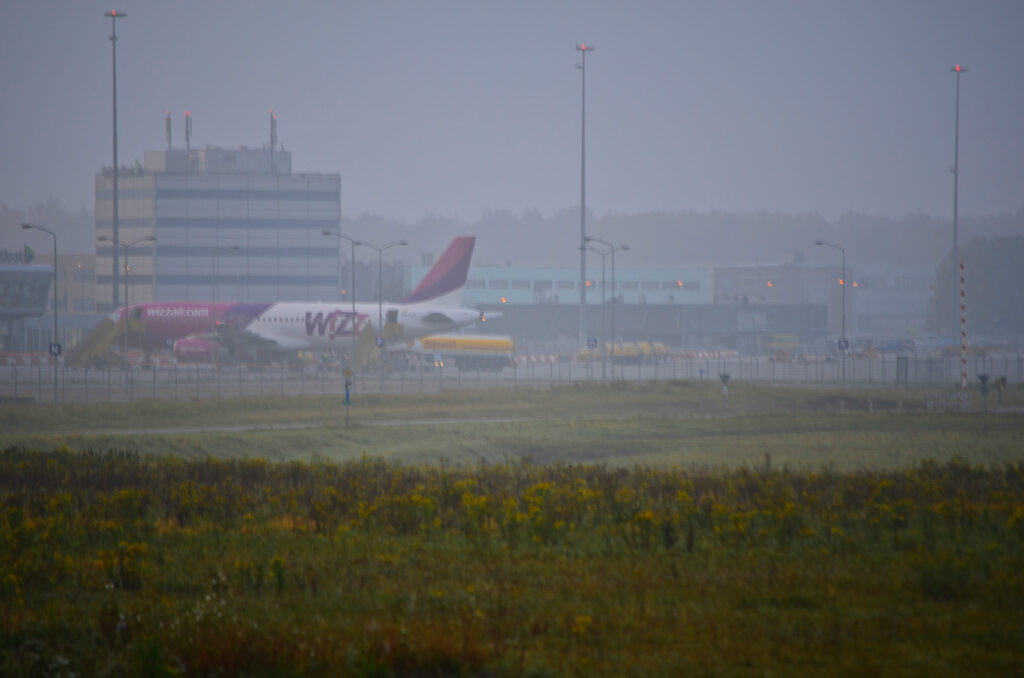 The ILS is a radio navigation system used by pilots to ensure a precise approach to the runway.
There are three categories of ILS and Eindhoven Airport currently has a ILS category I, meaning pilots need at least 550 metres of visibility to be allowed to land.
In contrast, a category III ILS would allow landings to be made without a view of the runway.
The Ministry of Defence will include the higher category ILS in the tender for major maintenance of the runway planned for 2025.
As the runway must be broken open for both the major maintenance and the installation of extra lighting for the category III ILS, this combination will limit the disruption to airport activity.