Torino Airport in Italy is deploying an electrically-powered fleet of ground handling vehicles alongside new airport procedures to achieve zero-emission aircraft turnarounds.
The electric fleet is operated by SAGAT Handling, which operates ground services at Torino Airport. The fleet includes:
Baggage tractors
Ground Power Units that power the aircraft and their equipment while the engines are off
Passenger ladders for the descent and ascent of passengers
Baggage belts for loading and unloading baggage in the hold
Ambulift lifting platforms for passengers with reduced mobility
Towbarless aircraft tractors for moving the aircraft
The existing fleet will also soon be joined by an electric ambulance for medical services on the apron.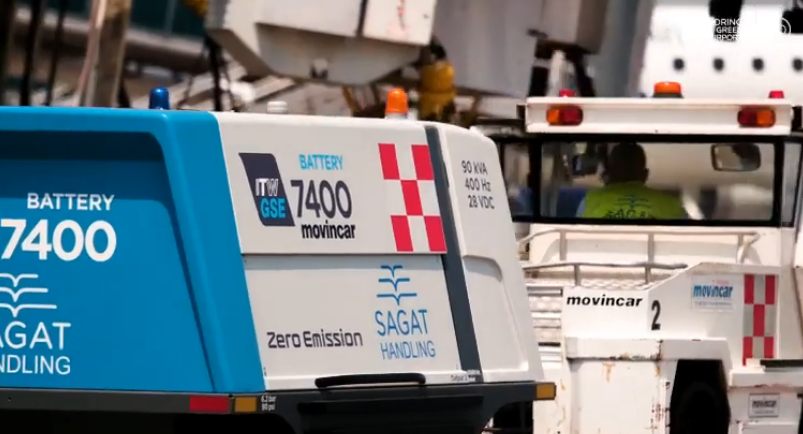 In addition, Torino airport has increased the number of parking aprons where passengers can be boarded on-foot to avoid using diesel-powered buses.
"Aware that the sustainability of our operations must drive the development of the airport, we are proud to be able to offer airlines that choose our airport a zero-impact turnaround, thanks to the investments we have made on the continuous renewal of our fleet with electric vehicles and the purchase of 100% electricity from certified renewable sources."