Toronto Pearson International Airport (YYZ) has partnered with Intuitive AI to trial an artificial intelligence enabled waste bin that will help divert recyclable materials from landfills.
The AI-enabled bin, named Oscar, has been installed in the airport's Terminal 3 food court.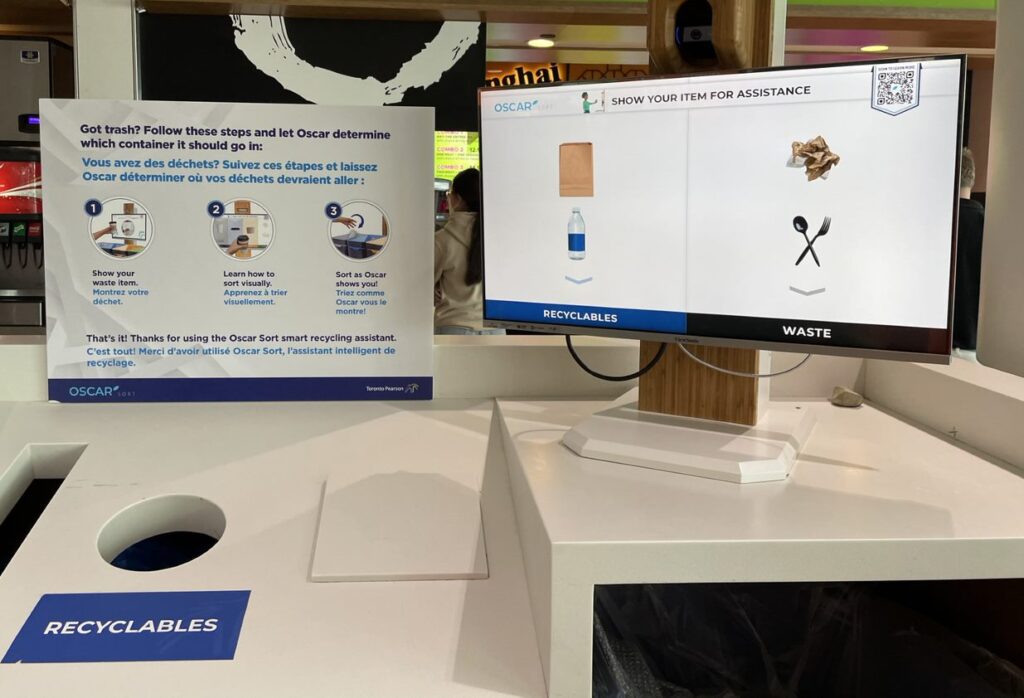 The intelligent waste bin has a 32-inch screen and a camera equipped with artificial intelligence to identify each item of rubbish and direct the user where to drop it.
This pilot aims to tackle the ongoing challenge of ensuring waste is correctly sorted throughout the terminals.
Alongside helping with waste diversion, this system will provide valuable insight into the waste that is generated at Toronto Pearson.