The virtual airfield tour takes viewers on a journey around LAX's airfield, offering unique, one-of-a-kind views that were previously only available to in-person tour attendees and airport employees.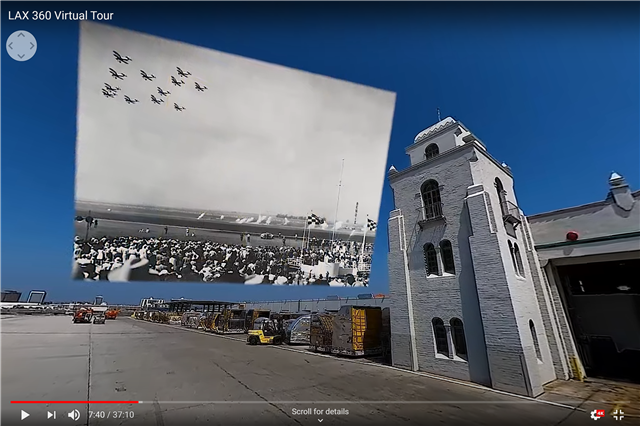 Starting from the Flight Path Museum and Learning Center, the tour traverses notable destinations around LAX's campus while a series of narrators explain LAX's operations and history. The tour features historical photos and engaging graphics. Destinations seen on the virtual tour include the Qantas maintenance hangar, rarely seen exterior views of the new Midfield Satellite Concourse and the historic Hangar 1, which was built in 1929 and is the first and oldest building on the LAX campus.
The LAX virtual airfield tour is shareable, informational, educational and free to use, offering insights into the wide variety of work that comprises a major airport's daily operations. The tour's runtime is over 37 minutes and is available in a variety of resolutions up to 4K Ultra HD.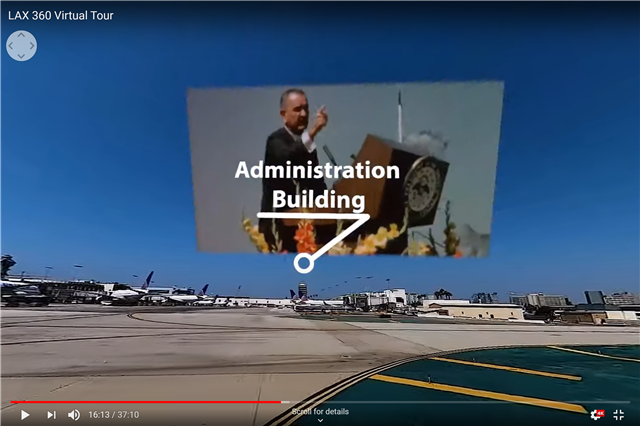 © Los Angeles World Airports
The virtual airfield tour is accessible from YouTube here. Desktop viewers can change their view by manually dragging the screen in different directions with their mouse, or by using controls provided within the video window. Viewers using a mobile device should view the tour through their device's YouTube app (not through a mobile web browser), which will allow them to move their device to match their view in 360 degrees.
For the most immersive experience possible, viewers should use a suitable YouTube-compatible VR headset. VR headsets that use a smart phone as their display also work well.
The tour premiered to more than 500 high school students as part of LAWA's first all-virtual LAX Aviation Career Day.
This article was originally published by Los Angeles World Airports.