U.S. Customs at TPA to Welcome International Passengers for the First Time in More Than Seven Months
For the first time since late March, the international arrivals area at Tampa International Airport will be seeing some action. JetBlue Airlines is scheduled to launch service to Cancun on Nov. 19, making it the first inbound flight to pass through TPA's U.S. Customs and Border Protection facility in more than seven months.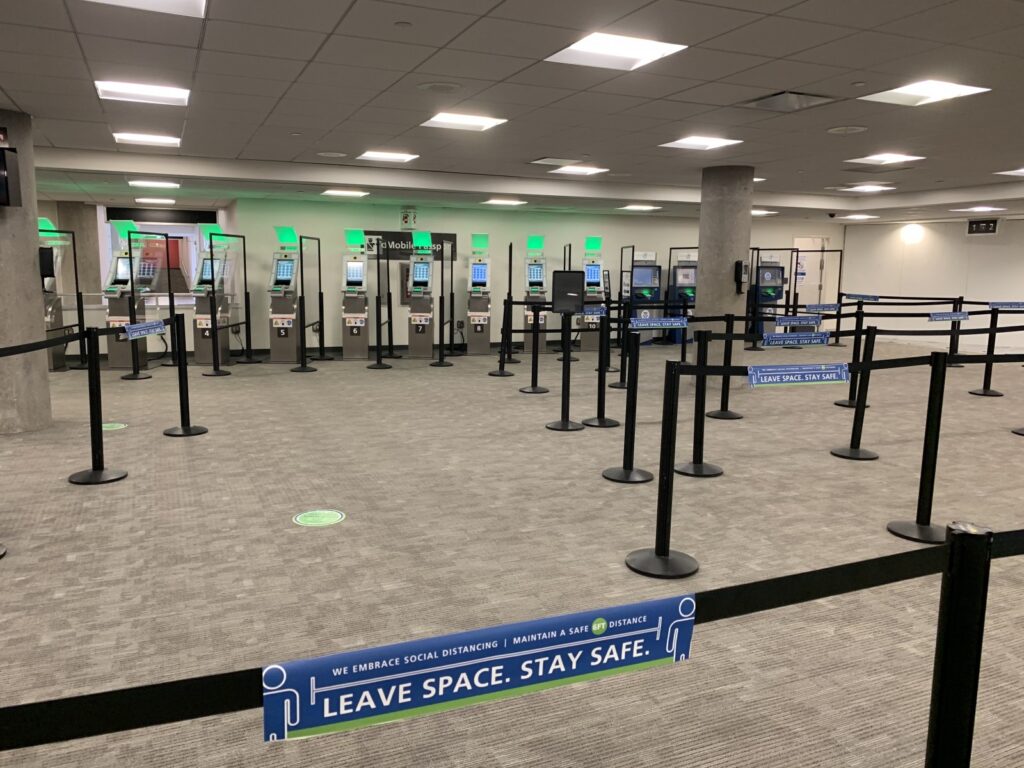 The international arrivals area might look a little different for travelers since their last visit.
With acrylic shields at every booth and global entry machines along with social distancing signage, CBP has been working with the Airport and airlines at TPA to ensure a safe screening process. All passengers and staff will also be required to wear face coverings while in the area.