On 31 January, Vilnius Airport (VNO) held an official ceremony to mark the start of construction for its new departure terminal.
This large-scale project is expected to last two years, with operations starting at the new terminal in early 2025.
The new departure terminal will double the airport's passenger throughput to 2,400 passengers per hour, while increasing the total area of Vilnius Airport's passenger terminals by a third.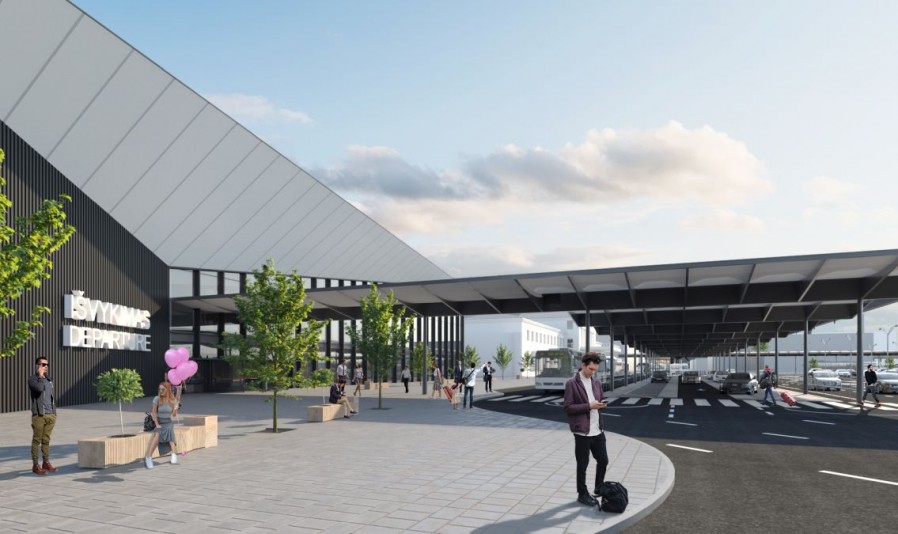 New innovations have also been incorporated into the terminal's design to improve the passenger experience and enable more efficient airport operations.
"The main Lithuanian airport must be convenient for passengers, meet international standards and perform its functions properly. The new terminal at Vilnius Airport will make a significant contribution to the development of the aviation sector, opening up new capacity opportunities. As passenger traffic at the airport grows, it is important to ensure comfortable service conditions that meet modern standards."
Last year, Eikos Statyba was awarded the 41.5 million EUR contract to build the new passenger departure terminal.
The building will have two floors, housing a self-service check-in area and common public spaces on the ground floor.
Meanwhile, the second floor will include the security screening areas and the departure and arrival gates for passengers from Schengen countries.
"We stand at the centre of an important change for aviation in Lithuania. The opportunities to handle more aircrafts, and more passengers, are directly linked to our future prospects to become leaders in the region, which means moving to the next level of quality and competing for a wider geography of flights across the country.
"This entire project is a series of developments - not just a construction project, but also a platform for innovation in airports, where we will finally be able to apply state-of-the-art technology to improve airport efficiency and passenger comfort. This is undoubtedly the most important project for all Lithuanian airports in the next few years, to which we are dedicating a lot of our internal resources."