Abu Dhabi International Airport (AUH) has announced that its new Terminal A is scheduled to open to passengers in November 2023.
The new terminal will be able to process up to 11,000 passengers per hour thanks to its interconnected biometric and digital technologies.
These technologies aim to deliver a seamless travel experience from pre-travel to the boarding gate, facilitated by self-service kiosks, streamlined security checkpoints and modern baggage handling systems.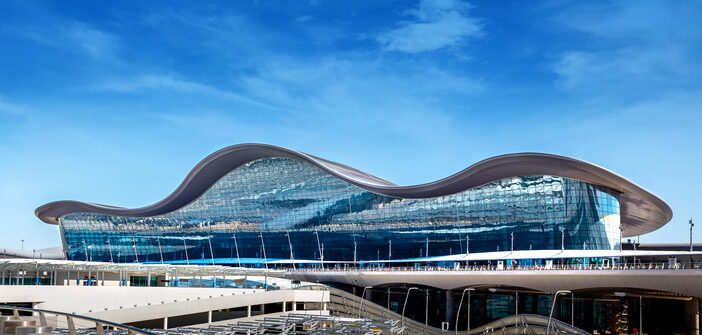 The terminal will also feature a range of passenger amenities, including lounges, relaxation zones and spa facilities. Additionally, it will be home to 163 retail and dining outlets.
"Terminal A underscores our dedication to providing our international passengers and partners with a premium airport experience. The terminal exemplifies our commitment to excellence and offering exceptional services that meet the evolving priorities of today's travellers. Through leveraging the latest technologies, Abu Dhabi's reimagined airport experience will offer a seamless passenger journey, fostering connectivity, interactions, business, trade and tourism, all of which are essential elements in strengthening Abu Dhabi's position on the world stage."
With 742,000 square metres of active space, AHU Terminal A is now among the largest airport terminals in the world. It will significantly increase Abu Dhabi International Airport's passenger and cargo capacity, accommodating up to 45 million passengers per year and operating up to 79 aircraft at any time.
In support of the UAE's sustainability targets, the terminal features energy-efficient lighting, advanced HVAC systems and sustainable building materials. It also has a fully integrated solar photovoltaic system on its car park roof.
"As Abu Dhabi's new gateway to the world, Terminal A is an embodiment of Abu Dhabi Airports' commitment to support the emirate's sustainable economic development. The opening of the facility, which is on par with the largest and grandest on our planet, turns over a new page in Abu Dhabi's 55-year aviation history. A beacon of modernity and sophistication, it be a will be a pivotal driver for our emirate's growth by spurring tourism and trade."