Operation of Palanga airport will be interrupted for the shortest possible time, which is 45 days, starting from September 6 to October 20. During this the most active time of contract works, the company will work continuously, 24 hours a day, 7 days a week, therefore, the airport will be closed, and no flights will be organized.
After having finished the reconstruction works in October, operation of Palanga airport will be resumed and all flights will take place as usual. Remaining reconstruction works will take place until the 2 December 2021 and all processes will be implemented in operating airport.
In the whole territory of airport, including subcontractors' resources, 340 specialists will work, and 120 construction technique will be used. Contractor will modernize almost 2.3 km long and 45 m width runway, including newly constructed lateral edges, which improve safety of aircrafts runway.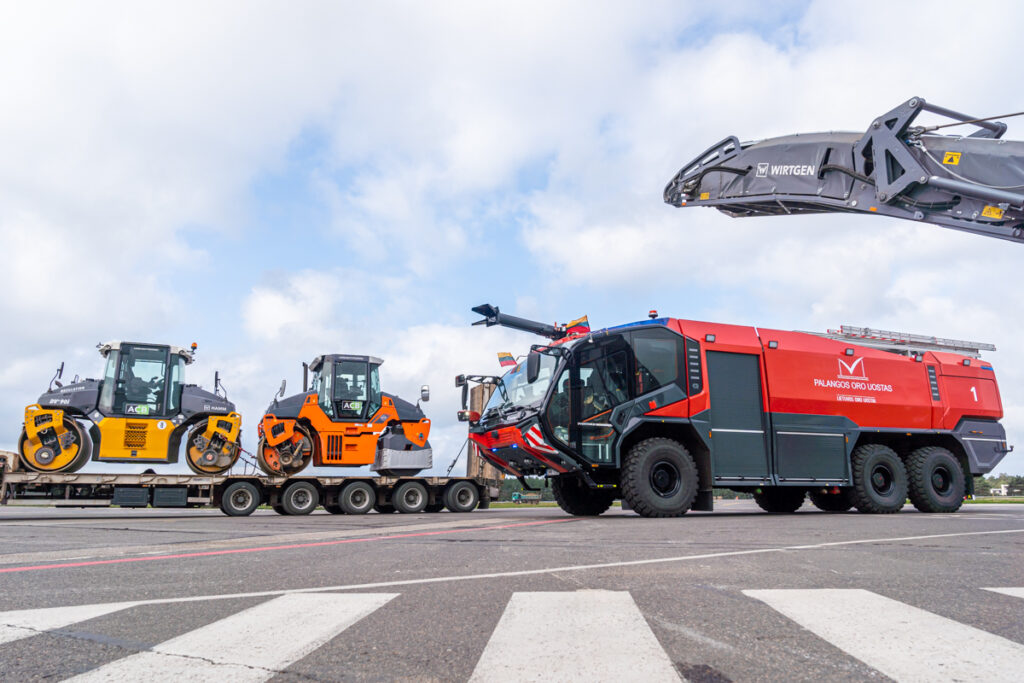 During this project, around 170 thousand square meters of old surface will be dismantled. Almost all construction materials or 90 percent, which will occur during the reconstruction works will be recycled and reused. Non-recyclable materials will be transferred to authorized company, who operate in the relevant field.
During reconstruction works, mainly Lithuanian materials will be used, such as asphalt mixture, minerals, some wells. Pipes, cables, illumination system of LED light signals, water treatment systems and other components will be procured from other EU countries. For the modernization of the infrastructure in total around 83 thousand tonnes of asphalt mixtures, 190 thousand tonnes of minerals, 800 tonnes of concrete will be used.
Modernization of Palanga airport according to the newest international standards will ensure safe operation of the airport and faster servicing of aircrafts. Renovated runway and taxiway will assure not only a safe movement of aircrafts, but also save their fuel consumption. After the reconstruction the airport will become more environmentally friendly, because one part of reconstruction works will be related to precisely environmental requirements. Engineering solutions will improve collection of surface waste waters and water treatments, the implemented LED lights will reduce quantities of consumed electricity of the whole airport.
Even though important construction works are planned, which due to strict deadlines will take place 24 hours per day, inhabitants should feel only a minimal impact of reconstruction. The contractor will strive to limit noise during nighttime. Modernization of Palanga airport is planned in such way that it should not have a negative impact to the environment. Monitoring plan for environmental effects, specifically prepared to this project, includes necessary measures to reduce noise and dust: banks of earth, regular watering of bulk materials and other solutions.
This article was originally published by State Enterprise Lithuanian Airports.