Centralny Port Komunikacyjny (CPK) has selected Foster + Partners and Buro Happold Limited as the master architect for the construction of Poland's new CPK airport.
The master architect will design the passenger terminal building, railway station and public transport interchange for the new airport.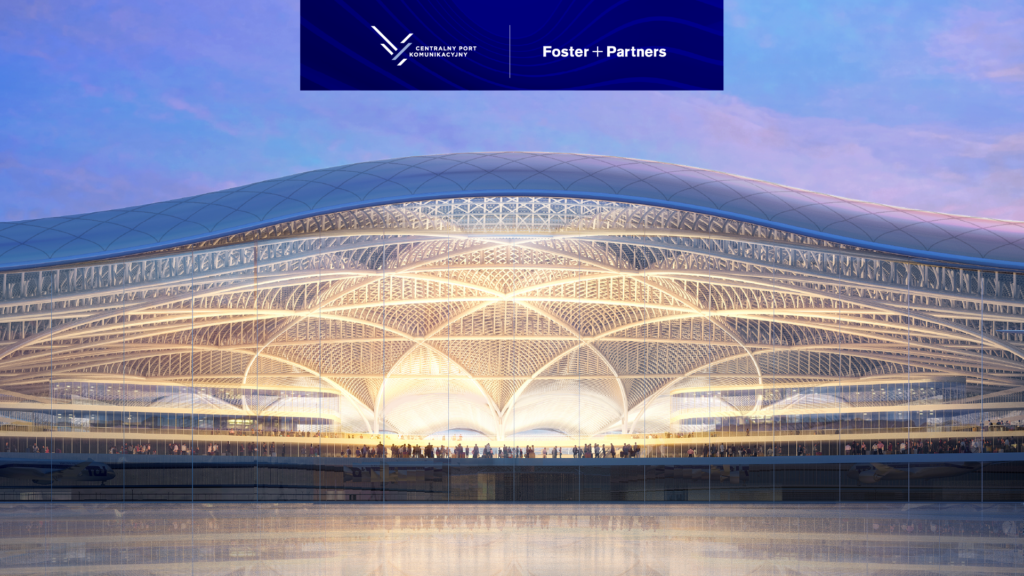 "CPK is one of the largest infrastructure investments in our part of Europe. Despite its huge scale, we are executing it in compliance with the schedule, reaching milestones one by one. Today we mark one of the most important – inauguration of the cooperation with the Master Architect, who will have the most spectacular influence on the shape of the new airport. I am confident that it will not only look great, but will provide the best passenger experience, putting them at the heart of the design."
The designs will be expandable and modular, enabling the CPK airport to be built and operational by 2028 to serve up to 40 million passengers. By 2060, it will then be seamlessly expanded to welcome 65 million passengers.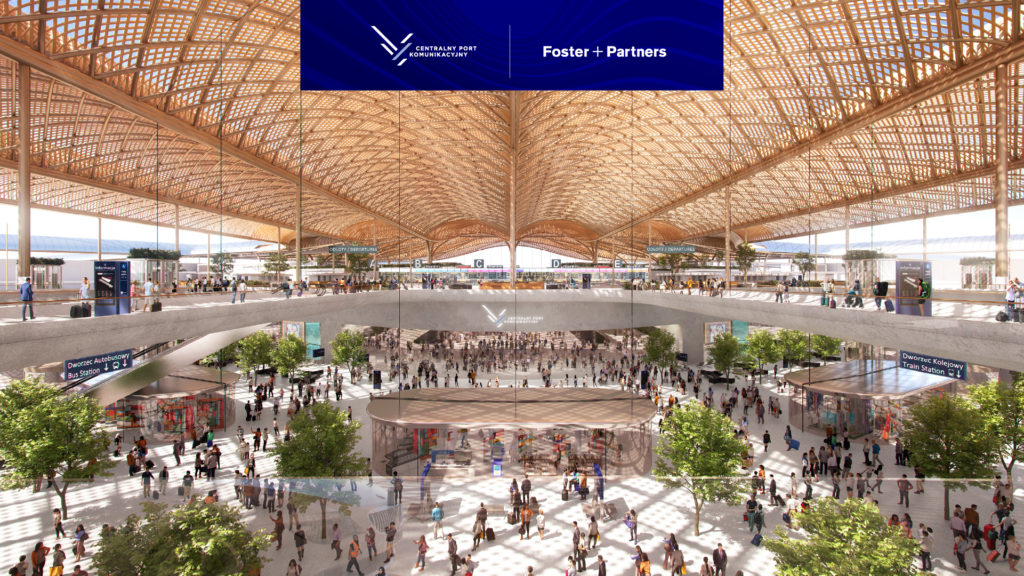 © Centralny Port Komunikacyjny
The concept designs of key CPK buildings are expected to be ready as early as the middle of 2023.
"We are proud and excited to be chosen by CPK as the designers of this project. In collaboration, we will work together to create a model for the future of totally integrated transportation design. We believe that this project will completely revolutionise travel across the country and beyond. The vision of woven architectural form is deliberately and strongly expressed. It could shape the building and guide the passengers through its spaces, while also serving as a powerful symbolic reference to Poland's rich cultural heritage and the united strength of its people."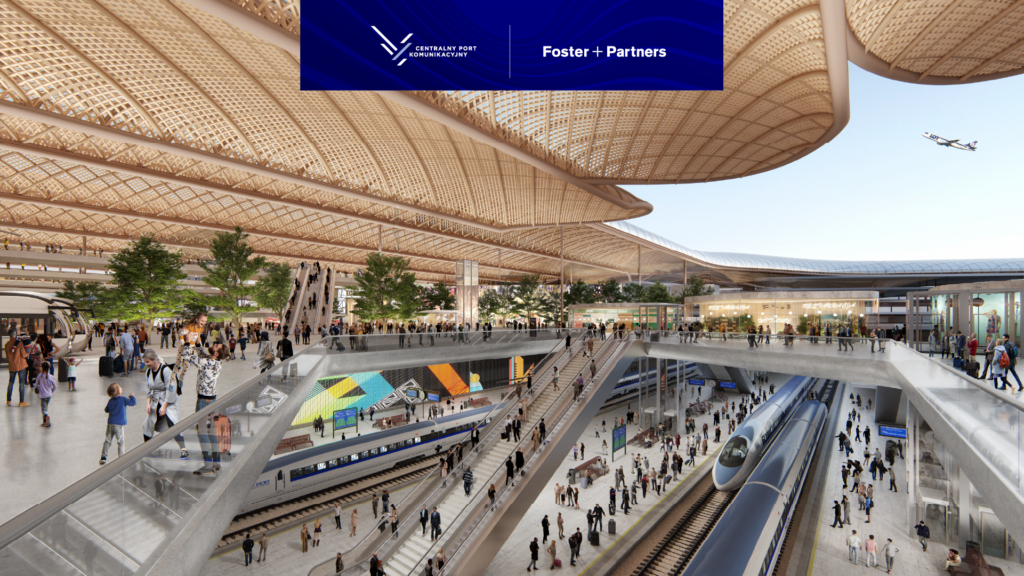 © Centralny Port Komunikacyjny
This contract is valued at 696 million PLN (148 million EUR).