Internally Lit Heliport Windsock – Description
In line with ICAO Annex 14 Vol II Heliports, Pollite have designed a fully frangible and compliant windsock mast. The mast is made from fibreglass and frangibility certified to ICAO/FAA requirements. The windsock is fixed to a stainless steel frame which rotates 360 degrees on concealed stainless bearings and can have internal lighting using a compact fluorescent or LED light source. An LED or standard rough service obstruction light is also available for this wind direction indicator.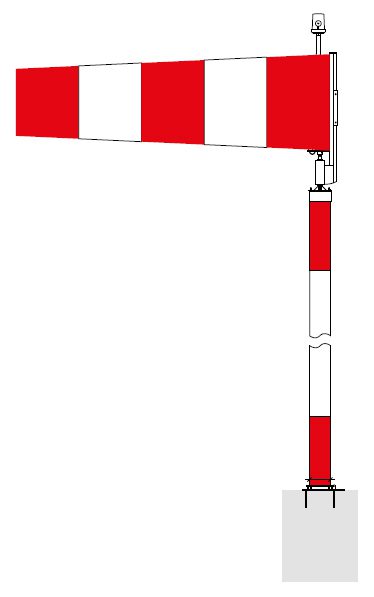 Features
Non-corrosive
Non-conductive
Environmentally durable
Frangible – ICAO/FAA compliant
Rapid installation
Available in a series of colours
10 year guarantee (excludes sock)
Lightweight
Uses latest LED technology
Download the full data sheet here.
This article was originally published by Pollite.