Mid Hinge Mast – Description
The Pollite Mid hinge mast is designed for use in areas where access for lowering is limited, or the final height is >12m. The counter balanced design allows for easy lowering using a simple rope system by 2 people. For cross arms longer than 4000mm, we provide a double support arm assembly to provide extra strength.
The masts are manufactured from a fully fibreglass construction, and all cabling runs inside the hollow mast which protects them from the elements. All masts come with our standard light height adjusters to allow for final, precise installations.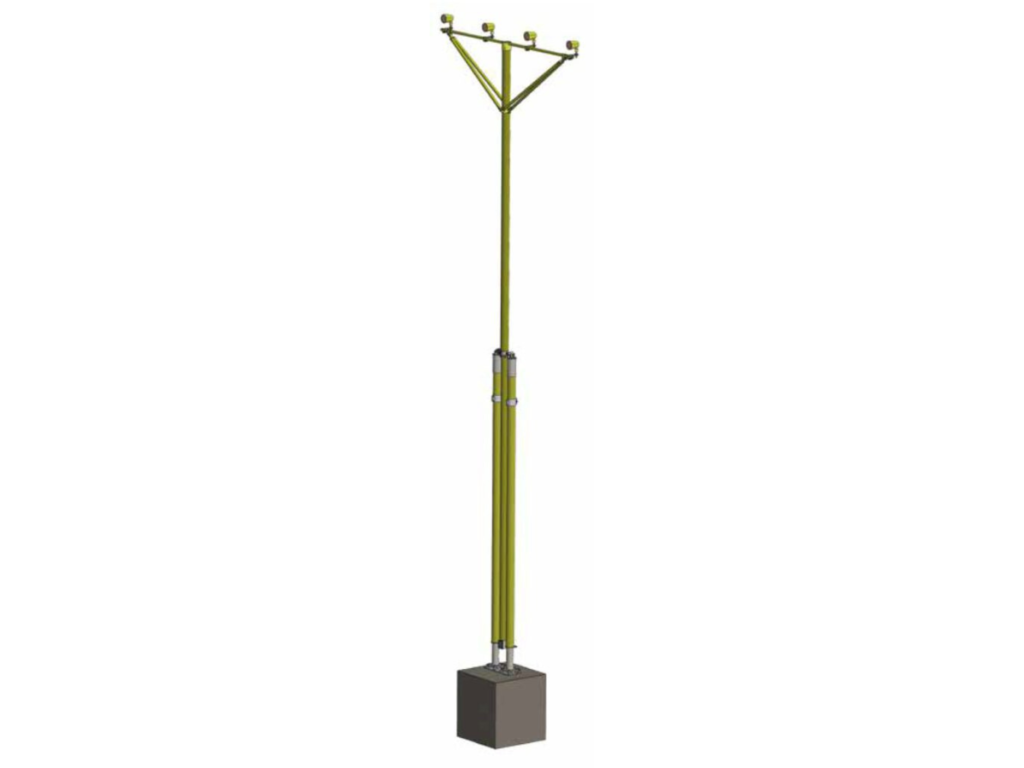 Features
Non-corrosive
Non-conductive
Environmentally durable
Easy maintenance
Lights lower to base of mast using a simple rope
UV and salt resistant
Download the full data sheet here.
This article was originally published by Pollite.