Top-Tier Seminars and Summit Talks to Support Compelling Show Floor at inter airport Europe 2023
Innovation, sustainability and new business models are at the heart of this year's inter airport Europe, the world's leading trade fair for the global airport community. Visitors can look forward to a broad range of exhibits and live demonstrations by leading international brands and  promising start-ups, supported by an intense programme of technical seminars and summit talks – all geared to boost operational advancement, strategic partnerships and investment to help airports meet their environmental and social commitments while delivering on ROI. The inter airport Europe Team has now revealed some of the speaker and topic highlights coming up in  October.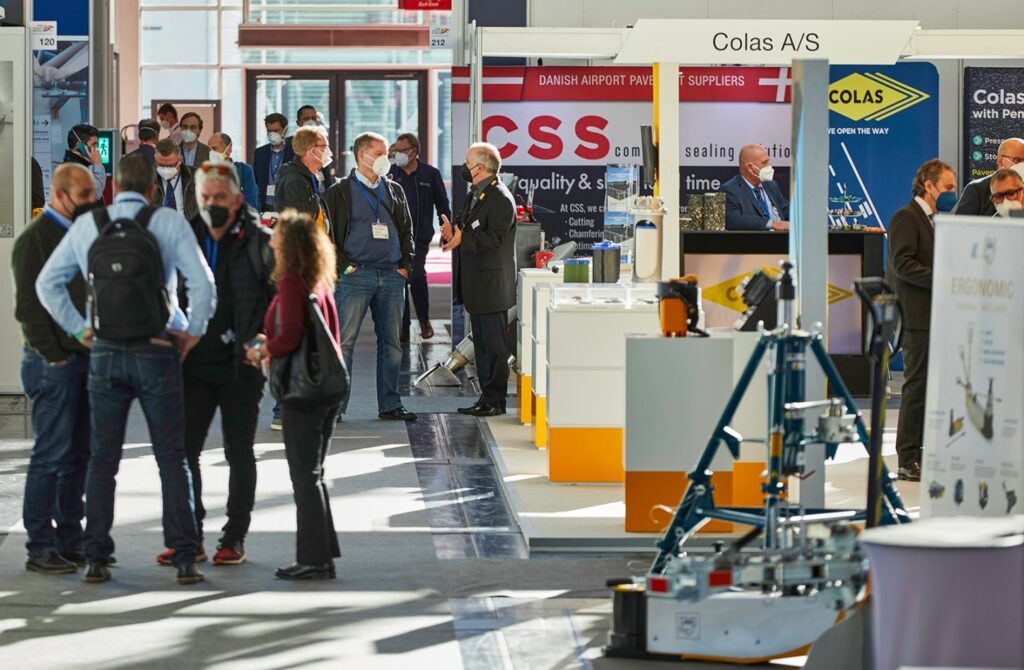 From 10 – 13 October 2023, the global airport community will gather for the 24th edition of  inter airport Europe at the Munich Trade Fair Centre in Germany. With nearly 50 years in the  industry, this international flagship event is known as the most senior gathering of global airport  operators, airlines, CAAs, service suppliers, investors and aviation market experts looking to explore promising technology and concepts to navigate the many challenges and opportunities of today's  airport industry.
This year's exhibition features an impressive programme of accompanying events and talks: The popular inter airport Europe Seminar offers the benefit of additional touchpoints between tech buyers and suppliers while providing much-needed insight and advice on new or emerging  technologies in relation to wider market trends. And the prestigious inter airport Europe Innovation Awards put the spotlight on outstanding technological achievements that drive innovation and  excellence for better airports.
"Following the recent shake-up and recovery of air transport figures, the industry is now presented with a window of opportunity for renewal and intense investment. We are very pleased to offer this unique combination of leading trade exhibition, technical seminars and co-located summit talks to help pave the way for innovation, resilience and sustainability in the global aviation industry."
Opening and Innovations Awards Ceremony
The inter airport Europe Innovation Awards celebrate the achievements of the many inventors and technical pioneers within the exhibitor community, putting the spotlight on best practices, technologies and partnerships that drive innovation and excellence for better airports. The winners will be announced at the Opening and Innovation Awards Ceremony on Tuesday, 10th October, 11:00 – 12:00, at the Seminar Theatre in Hall B5. Welcoming presentations include speeches from Nicola Hamann, Managing Director at RX, Kay Bärenfänger, President at GATE Alliance, and Jost Lammers, CEO at Munich Airport.
inter airport Europe Seminar: Daily expert talks on technology trends
The inter airport Europe Seminar features technical talks on significant tech solutions to current and future airport issues. Sessions run over 15 to 30 minutes and cover leading terminal technology, disruptive digital innovations and efficient solutions for runway and apron. Topics this year focus on the passenger experience and passenger journey, baggage handling solutions, security systems, as well as ramp and terminal management.
Key expert speakers include Dr. Lutz Weisser from Munich Airport International who will explore the Impact of innovation on the Passenger Journey, focusing on passenger data use in Europe and  the US. CPHI Holdings will present An Industry First: Business Case for Airports and Ground handlers on new airport concession income from baggage handling with lower costs to ground handlers. Honeywell will hold a session on Driving Actionable Intelligence for Integrated Ramp Management, introducing the latest hardware and software for efficient gate management to increase capacity and safety while utilizing existing resources at airports.
Canard Drones will talk about Next-Generation Airport Inspections: Harnessing the Potential of Drone-Based Solutions, presenting a comprehensive tech platform that combines drones with a cloud-based platform and app. Midstream Lighting will dive into The 7 Lessons Learned in Apron Floodlighting, detailing the design, testing and implementation process of apron floodlighting. Inform will speak about Cargo & Baggage Transports: Boost efficiency, sustainability and quality, expanding on the benefits of single driver pools for baggage and cargo.
The technical seminar will run on all four event days at the Seminar Theatre in Hall B5-1580. Visit the show website for the full seminar agenda.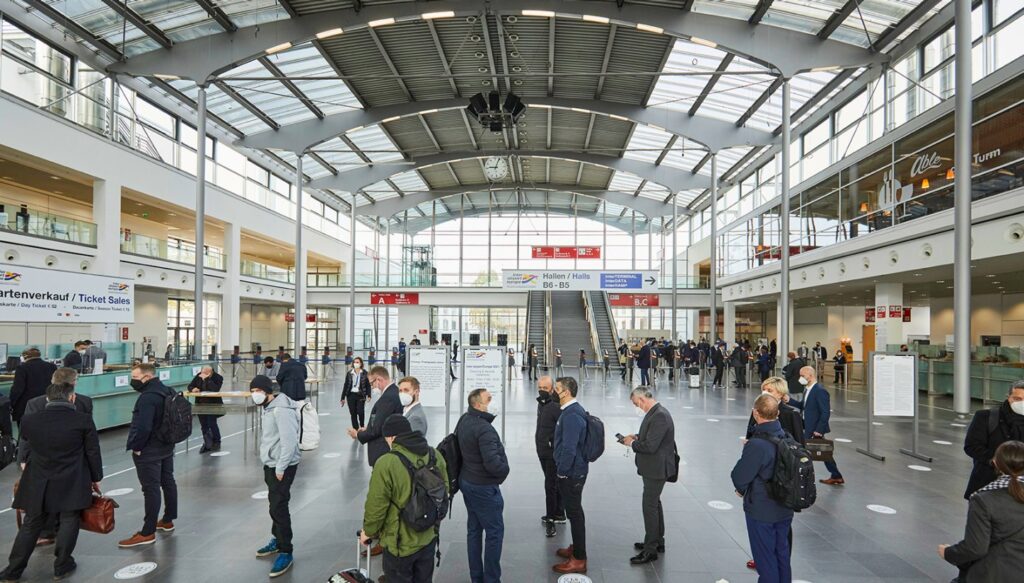 © RX
The future of airports in walking distance: inter airport FOCUS – The Sustainability Summit
This Summit takes place on 11 and 12 October at the Conference Centre North adjacent to the inter airport Europe exhibition halls. Summit tickets can be purchased online or on-site and are valid for all summit and networking sessions at inter airport FOCUS. It also includes free entry to the inter airport Europe exhibition and seminars on all four show days.
The co-located inter airport FOCUS – The Sustainability Summit is a two-day interactive networking and collaboration platform for aviation stakeholders looking to develop, discuss or initiate sustainability measures required to reach their net zero commitments. A top line-up of key figures from airport and aviation-related organisations will present inventive and exciting ways of  embedding and integrating sustainability into every aspect of airport life, with a particular focus on "Building Infrastructure", "Airport Operations", and "Intermodal Mobility".
The summit will be opened by Dr. Anna Christmann, the Federal Government Coordinator of German Aerospace Policy via video message, followed by a keynote speech by Max Hirsh from the  Airport City Academy who offers an inspirational insight into strategic opportunities to achieve net zero in a financially sustainable manner.
Further programme highlights include a case report on Automated ULD unloading for sustainable airport operations by Gunter Ehm from Siemens Logistics, detailing the successful implementation process of an automatic ULD-unloader at Munich Airport. The British Aviation Group (BAG) will hold  a panel session titled "What is the aviation timeline to Net-Zero?", with a broad-ranging discussion on how and when Net Zero within the aviation sector can realistically be achieved. Steffen Schmitt from the German Aerospace Center (DLR) will present methodology and results of Local Air Quality Assessment at Copenhagen Airport: Analyzing the Effects of Sustainable Aviation Fuels which is part of the EU-funded Smart Airport project ALIGHT.
Rachel Gardner-Poole, Chair of the UK Zero Emission Flight Delivery Group and member of UK Jet  Zero Council, will talk about Aviation's journey to the future, exploring the solutions that are becoming a reality and how it's an opportunity to change public perception of the industry for the better. Matthieu Piron and Sébastien Lichtle from Hydrogen Airport will hold a session on Liquid Hydrogen is taking-off: how to make your airport H2 Ready, presenting the first joint-venture dedicated to helping airports worldwide integrate hydrogen in their infrastructure projects. Shantanu Gangakhedkar, a specialist for high-impact consulting projects in the aerospace and defence field at Frost & Sullivan, will host a high-profile panel discussion on Achieving Net-Zero: Overcoming Challenges through New Opportunities. And conference partner SMART Airports will present a stream of four panel sessions: "A Sustainable Reset for Airports", "The Strategic  Environmental, Social and Governance Partnerships that are Driving Change in Airport Ecosystems",  "What Radical Innovations are Needed for Net Zero Terminal Design?", and "Meet the Experts – Innovations in Sustainable Airport Development". For the full programme please visit inter airport FOCUS.
Also on Thursday, 12 October, the Airport City Academy will be running a special one-day Training Course on financially sustainable opportunities to decarbonise airport construction and building operations. These emissions "on the ground" can account for up to 30% of an airport's total carbon footprint, so reducing them is an essential step to ensure airports' climate resilience.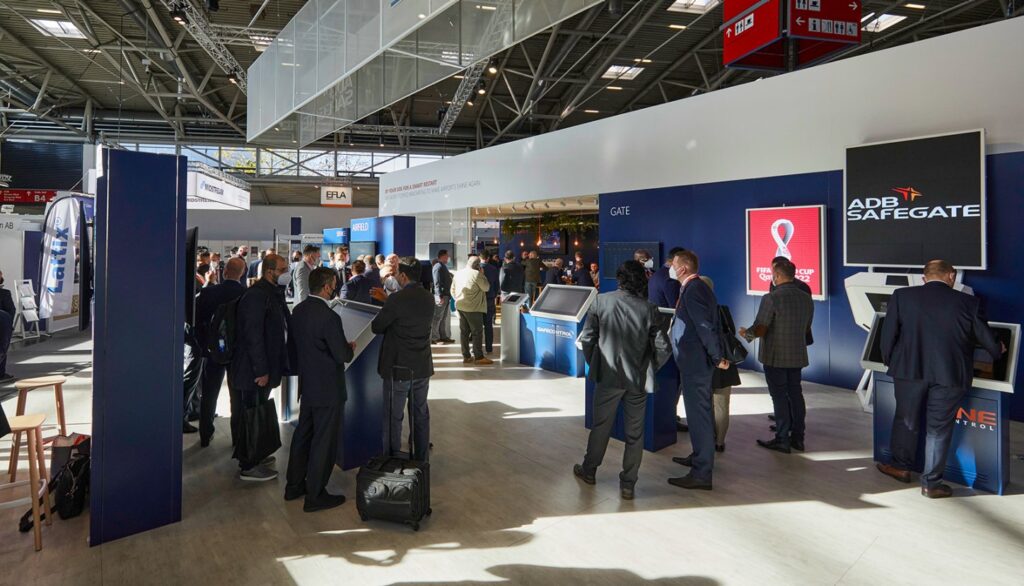 © RX
Key information for inter airport Europe 2023 visitors: venue, opening times, tickets
inter airport Europe 2023, the 24th International Exhibition for Airport Equipment, Technology, Design and Services, takes place in halls B5, B6, C6 and the adjacent outdoor area at Munich Trade Fair Centre in Germany. Access to the exhibition halls is via Entrance East. Please visit our Online Travel Hub for further information on transport, accommodation and visa.
Show opening hours are from 9:00 AM to 17:00 PM on Tuesday, Wednesday and Thursday (10 to 12  October), and from 9:00 AM to 15:00 PM on Friday (13October). Visitors can register via the Online Ticket Shop and benefit from a reduced price when purchasing their ticket in advance. Day tickets cost €42 online or €52 on-site; season tickets cost €62 online or €72 on-site.
For updates and further information, please visit www.interairporteurope.com
This article was originally published by RX.