Identifying risk as early and as far from the border as possible is one of the most complex challenges governments face in their duty to protect the nation.
Yet it's a challenge to which governments across the world must rise, especially as the resurgence in global travel brings with it the potential of greater security threats. But how to keep passengers moving while efficiently pinpointing the risks?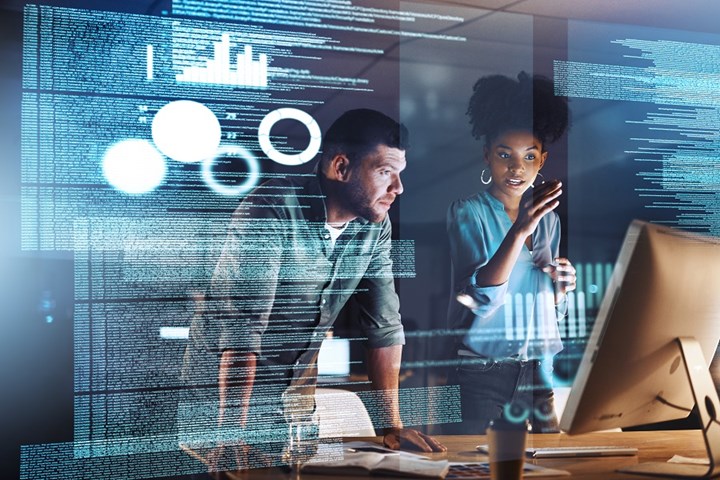 The answer lies in having the intelligence to pre-clear passengers in enough time to avoid impacting the flow of travel. Armed with the correct intelligence well in advance of travel, governments can make informed decisions about who can cross their border before they pose a threat. If governments can do this successfully, then they're effectively able to export a country's border to the point of embarkation, so that passengers arrive at the airport ready to go, minimizing hassle and queuing. Pre-clearance also avoids airlines having to bear the often considerable costs of repatriation.
Advanced Technology, Backed by Intelligence Methodology
SITA's Intelligence and Targeting solution uses advanced risk assessment methods and artificial intelligence to significantly reduce the time needed to extract strategic risk analysis and operational situational awareness. It does this across multiple data streams, providing valuable intelligence to act before high-risk individuals arrive in the country.
Its capabilities are powered by an intelligence methodology that directs the government's targeting operations, and drives down risk – before, at and after the border. Intelligence comes in many forms, comprised of myriad elements, including open source and human intelligence. It's enriched by a country's strategic risk analysis, operational trends, recent incident responses, and a range of risk analyses involving many (and constantly evolving) sources of data.
For that intelligence to remain of value, results from operations must be fed back into the cycle to understand how accurate it was, which is typically determined by whether it resulted in a hit, seizure, or the identification of some form of criminality.
Acquire, Augment, Analyze, Action
SITA's approach is built around a four-phase intelligence methodology: acquire, augment, analyze, action. This maps directly onto our government customers' operational environments.
For intelligence to be of value, it must be 'actionable'. Frontline operations must be able to report on outcomes to augment profiling to match evolving modus operandi, improve data quality and enrich intelligence sources to deliver greater accuracy in future operations. Let me quickly walk through each phase:
'Acquire' involves the collection, structuring and harmonization of multiple data sources. This can include eVisas, electronic travel authorizations, health declarations, historical border crossing transactions, passenger information – such as API, APP and PNR – and many other sources.
'Augment' is vital to reducing the number of false positives, improving intelligence value and data quality, and ensuring an effective feedback loop on alert results. Here, data and information acquired from all these sources is enriched to help government control authorities understand the relationships between – and the importance of – specific data elements. This might include being able to calculate the age of a traveler, the duration of their stay, how and with whom they traveled, or whether they're returning to their original departure point or continuing to travel onwards.  Without this crucial phase, over time, poor accuracy undermines the entire targeting operation and erodes confidence in the national capability.
During the 'Analyze' phase, risk assessments are run against the data to deliver comprehensive situational awareness of all expected movements across, departures from, and/or arrivals at the country's border. This is the phase when that intelligence becomes actionable.
During the 'Action' phase, priorities are determined and targeting operations directed. This is the phase when frontline operations decide when, where and how to launch operations to target high priority risks.
Manage Risk as Early and as Far from the Border as Possible
One of the most valuable lessons we learned recently came from our experience helping governments re-open their borders following the Covid-19 pandemic. It highlighted just how important it is for frontline staff to have tools to quickly reconfigure policy rules. In so many cases, these were changing daily in terms of what tests, documentation or certification travelers needed to travel to/from a particular country. Our experiences taught us that tools need to be readily configurable to incorporate new intelligence and respond to new threats.
Through our experience of working with over 70 governments in nearly every corner of the globe, we have learned just how different and unique each government's challenges are. But they all agree on the need to manage risk as early and as far from the border as possible.
That's why we designed SITA Intelligence and Targeting based on this intelligence methodology to provide a 'pre-screening and pre-clearance capability' for our government customers. Through this, they can direct their targeting operations and drive down risk before the passenger boards or the shipment is loaded on the aircraft or vessel at the port of origin.
It's this capability that enables governments to identify and respond to risk as early and as far from the border as possible, including the real-time denial of boarding of travelers who have been assessed as 'persons of interest' or 'persona non grata'. The ability to pre-screen and pre-clear passengers is vital to the digital border of the future, to enable growth through safer, easier, and more secure travel – with all the potential economic benefits that come with growth.
This article was originally published by SITA.