Shanghai Pudong International Airport has initiated Phase-4 of its expansion project, which will enable the airport to welcome over 100 million travellers annually.
During Phase-4 of the expansion project, an additional terminal building will be constructed to meet the airport's rising passenger demands. The new T3 terminal is expected to serve 50 million passengers each year, allowing 130 million annual passengers to travel through Pudong airport by 2030.
The terminal will span across 1.19 million square metres and will feature twin terminal buildings, with nearly 100 aircraft stands for international and domestic flights.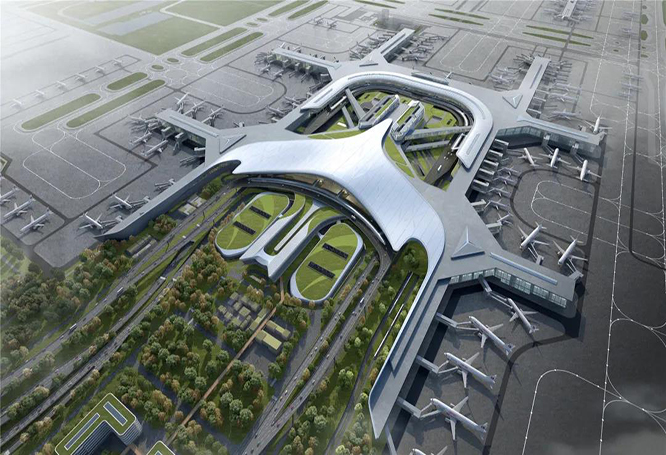 "The T3 terminal will set a standard for large domestic airports in terms of the capacity for international travellers, as well as the number of aircraft stands for direct boarding and transferring."
A new 1.03 million-square-metre transport centre will also be connected to the terminal to allow travellers to conveniently transfer to and from public transport. The Airport Express Line, Metro lines 2 and 21, and the Shanghai East Railway Station will all be linked with the new terminal to provide efficient transport links.
This fourth phase of the expansion project follows the completion of Phase-3 in 2019, which included the world's largest satellite terminal, covering 620,000 square metres.