Smiths Detection successfully deploys high speed explosives detection systems into a multilevel hold baggage handling system (BHS) at Stuttgart Airport.
To meet – and exceed – current EU regulations, ECAC EDS Standard 2 Smiths Detection X-ray equipment was replaced at Stuttgart Airport by Standard 3.1 compliant HI-SCAN 10080 XCT scanners featuring 3D volumetric computed tomography (CT) technology. With each unit weighing approximately eight tons, the logistic challenge was to position them on the separate, elevated platforms which had carried the previous X-ray systems.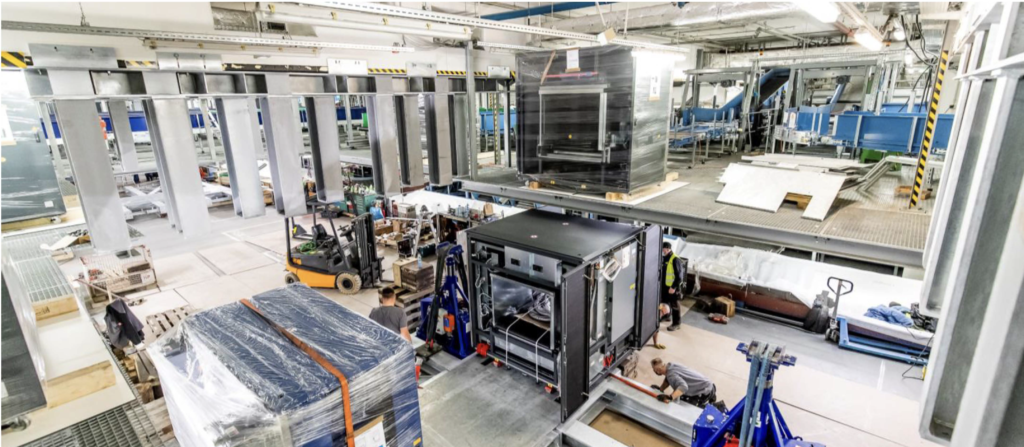 The platforms were reinforced with new substructures to support the increase in weight and sections of the BHS conveyor were also adapted to correspond with the dimensions of the HI-SCAN 10080 XCT scanners. Using a steel base on four hydraulic jacks, the equipment was carefully forklifted up to the required height. Once up there, millimetre accuracy was needed to set the scanners down on exactly the right spot for integration into the BHS. After passing several on-site test runs, five new scanners were fully operational by March 2022, with three more due to be installed.
Nicole Singer, Facility Management and Project Management, Flughafen Stuttgart GmbH, explains:
"Using CT instead of conventional X-ray technology, our hold baggage screening now complies with EU regulations, supports fast, high-volume throughput and delivers the highest levels of security. It also includes a travel data management system to monitor and document the path of each suitcase from check-in to aircraft loading. The Smiths Detection technical team helped ensure this major project was handled efficiently and with minimum disruption."
A Proven Option
A rotating CT gantry revolves around the object collecting data from hundreds of different views which are quickly and precisely reconstructed into volumetric 3D images. The major benefits of this technology stem from the creation of more views, rich, consistent data and excellent image quality – which in turn, increase the level and accuracy of detection and support faster alarm resolution.
In BHS operations with Standard 3 approved CT scanners, most images are automatically cleared with operator analysis only required on those flagged as suspicious. Rich data and automatic resolution are key in driving the development of advanced detection algorithms for a broader range of dangerous and prohibited items; and also provide future-proofing against emerging threats and increasing operational demands.
Replacing hold baggage scanners on mezzanines or platforms with rotating CT gantries is a practical, safe and well proven option for airports with space constraints. Smiths Detection has installed over 2,700 of these gantries in hold baggage systems globally and the many hundreds in elevated locations have demonstrated their robustness time and time again – even in earthquake prone areas.
Many components in a BHS (conveyor belts, drum motors etc) emit some degree of vibration and that applies to both static and rotating gantry X-Ray systems. However, Smiths Detection takes this into account at the design stage by ensuring both scanner and platform have the appropriate oscillation characteristics. The platform does, of course, need to be strong, but this is true regardless of whether it is for a static or rotating scanner. Elevation does not impact detection capabilities or the life span of the equipment but does, of course, make the best use of limited space.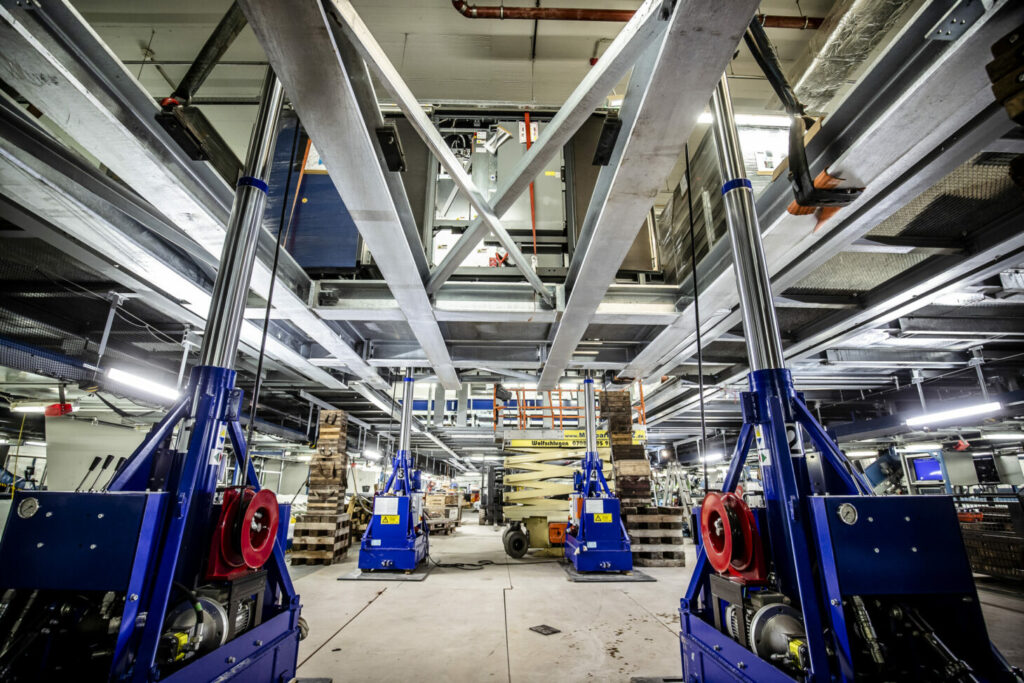 © © Maks Richter Photographer
HI-SCAN 10080 XCT
Combining high resolution X-ray technology, CT and advanced detection algorithms, HI-SCAN 10080 XCT scanner significantly increases both security and operational efficiency. With a very fast belt speed and large rectangular tunnel, it offers a continuously high throughput of up to 1,800 bags per hour. Extremely sharp, full colour, high resolution images, as well as a low false alarm rate also support the greater levels of efficiency required by the new regulations.
In addition to ECAC EDS Standard 3.0 and 3.1 certification, it is TSA certified for high-speed checked baggage screening and TSA ACSTL approved.
This article was originally published by Smiths Detection.