Flybe, Europe's biggest regional airline, headquartered in Exeter, UK, is facing collapse. This news comes less than six months after the troubled airline was bailed out by a Virgin Atlantic-led consortium.
The airline's precarious situation means more than 2,000 direct jobs are at risk. An analysis by GMB Union has also found that a further 1,400 jobs in the supply chain would be affected. Flybe must now urgently try and put together a rescue deal. As such Flybe is seeking assistance from ministers and was in talks with Government yesterday. So far both the airline, the Department for Business, Energy and Industrial Strategy, and the DfT have refused to comment. Today, Chancellor Sajid Javid will meet with the departments. One proposed solution is to cut the air passenger duty on domestic flights, which would allow Flybe to put off a tax bill.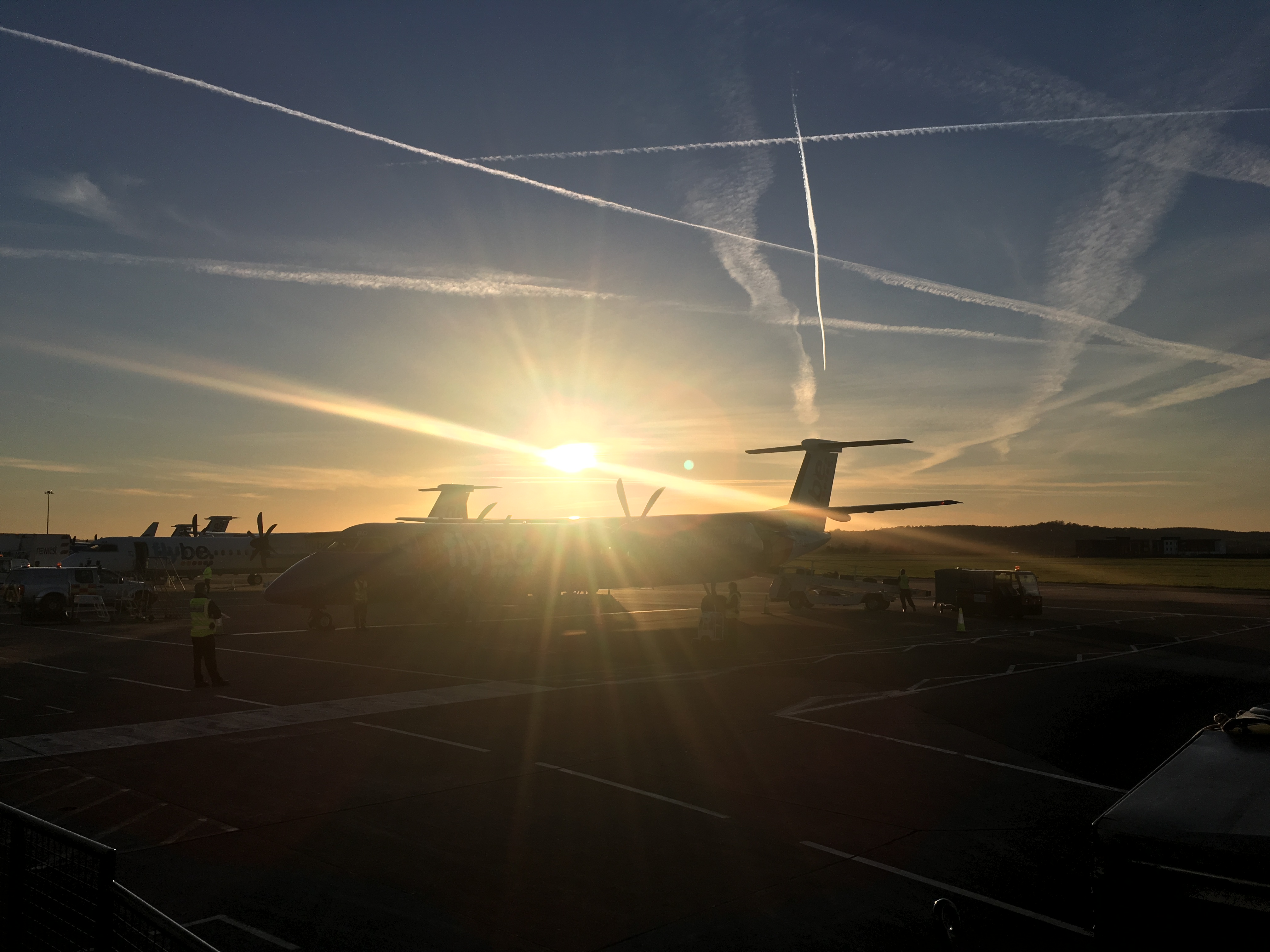 Should a rescue deal for Flybe not be found, it would be the third big airline in the UK to collapse since October 2017, when Monarch Airlines went under. And of course Thomas Cook failed in September 2019.
"If Flybe goes belly up, it won't just be direct employees at risk but 1,400 supply chain jobs as well. Our economy is tanking. The last thing we need is an airline to go under – especially one which provides a vital public service in some parts of the country. If Government is serious about infrastructure investment in the regions, it must step in and protect what already exists."
One recent trend airlines will have to contend with more and more is the issue of flight shaming. Sweden saw a 4 percent fall in air passengers in 2019 compared to the previous year, while domestic passenger numbers were down 9 percent. The Swedish term 'flygskam' ('flight shame') was coined in 2017. And with Oxford Dictionary making 'climate emergency' its word of the year 2019, there is definitely growing consumer awareness. However, across the EU passenger numbers have still been rising.
Away from the moral issue and on the practical side, better rail links with new rolling stock mean that rail travel is a real competitor to short-haul flights, particularly domestic ones.
Accountancy firm EY is on standby should Flybe go into administration.