Air Canada has become the first airline in Canada to use digital identification facial recognition technology, with initial trials underway at Vancouver International Airport (YVR) and Toronto Pearson International Airport (YYZ).
Passengers travelling from Vancouver to Winnipeg will be able to use the digital identification technology to board the plane without needing to present paper documents.
The technology is also in use for eligible customers entering the Air Canada Café at Toronto Pearson.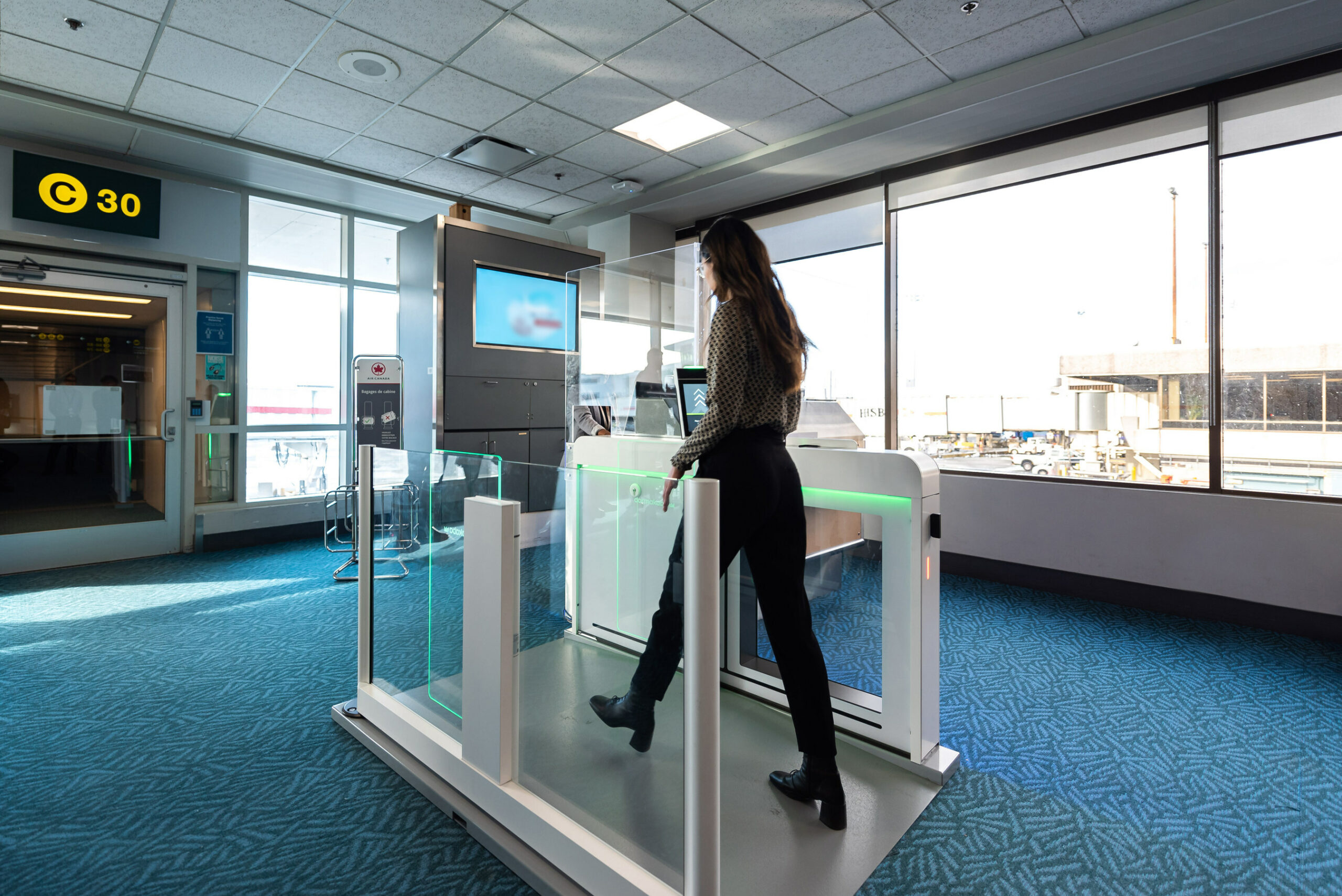 Air Canada also plans to further expand the rollout of digital identification technology to additional Canadian airports and Maple Leaf Lounges throughout the pilot.
"Many of our customers already utilise digital credentials to simplify their daily activities such as unlocking mobile phones, entering workplaces, verifying identification during financial transactions and more. We are very excited to now take a leadership position in Canada and test digital identification using facial recognition technology to validate customer identification quickly, securely and accurately at select airport touchpoints."
Passengers can enrol for the digital identification programme on the Air Canada app, which will securely encrypt their digital credentials.
Customers who choose not to use digital identification can continue to present their boarding pass and government-issued photo ID for manual checks.
"Our government and Canadian airlines and airports are eager to move forward with innovative solutions and technologies to modernise the traveller journey in airports across the country, which would enable a more seamless and efficient air transportation system.
"Air Canada's pilot project will speed up processes at YVR, and other airports where it's established, while respecting robust privacy measures and security standards. This project has great potential in making gate boarding easier and faster for Canadian passengers, while maintaining strong safety measures."