Aviation maintenance company, Magnetic MRO is deploying Auve Tech autonomous vehicles to transport employees and small packages at Tallinn Airport (TLL) in Estonia.
The electric self-driving shuttles are equipped with sensors and cameras that ensure 360-degree visibility.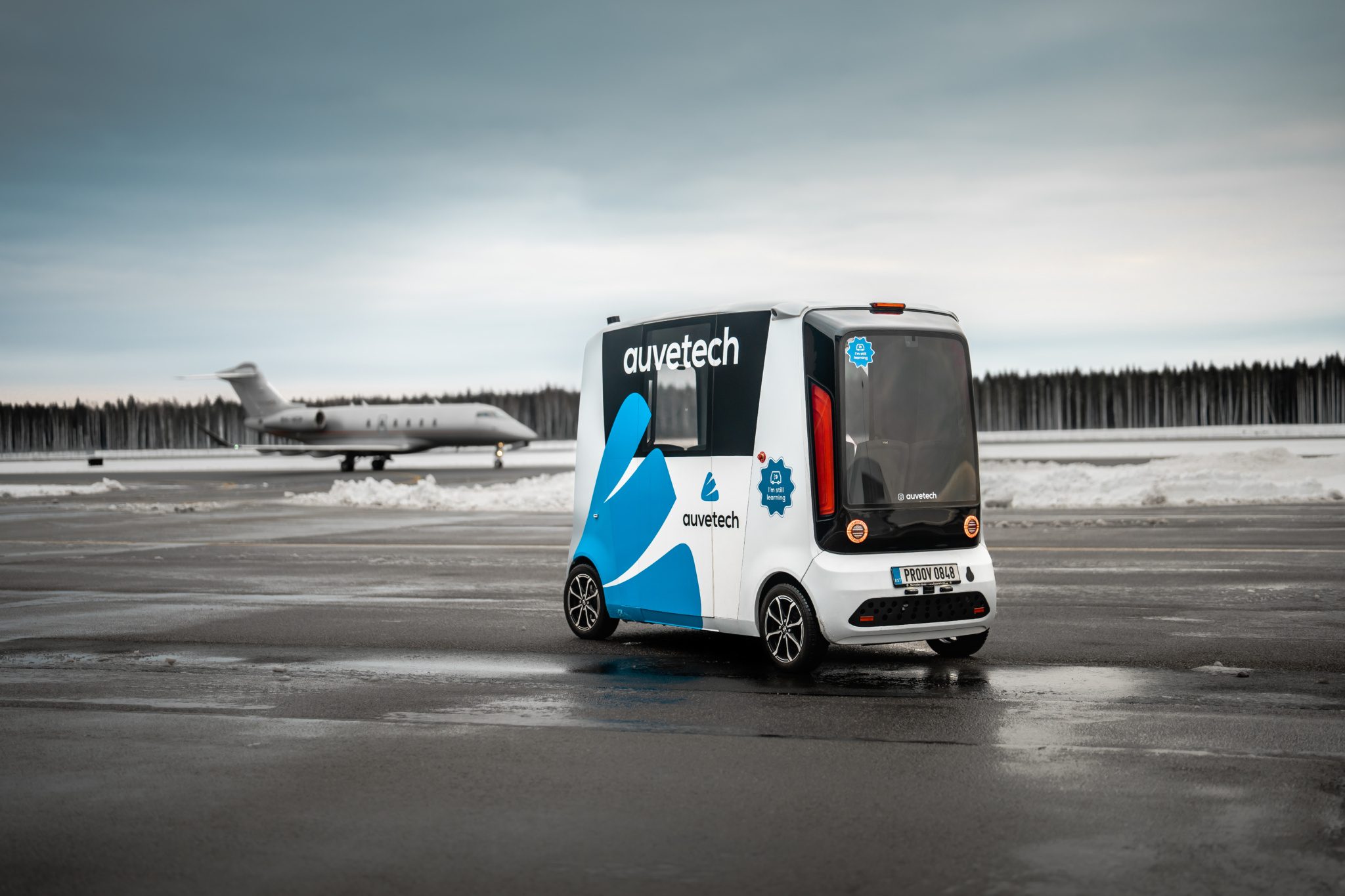 "At Magnetic MRO, we are constantly looking for ways to do work smarter. That is why, in cooperation with Auve Tech, AS Tallinna Lennujaam and partners, we have developed a logistics solution that helps make the movement of people and goods at the airport and between hangars autonomous and significantly more environmentally friendly. In addition, we want to support entrepreneurs with a similar innovative mindset, who are testing solutions in Estonia, with which they can later conquer the wide world."
The autonomous vehicles each have eight seats, and are currently manned by a security operator.
After a longer test period, the security operator can be removed and the service will instead be monitored by a remote control room.
"Our goal was to bring the service of autonomous vehicles to the airport area for the first time, to improve the logistics of the service terminals and to help reach sustainable goals that could be used purposefully on a daily basis. This project is a model and a practical example for airports all over the world."