Oshkosh Airport Products has delivered four Striker 4×4 aircraft rescue and firefighting (ARFF) vehicles to the Bahamas to support operations at four international airports.
The Striker 4×4 ARFF vehicles are now in service at Leonard Thompson International Airport, Lynden Pindling International Airport, Exuma International Airport and North Eleuthera International Airport, joining an existing fleet of Oshkosh airport products in the Bahamas.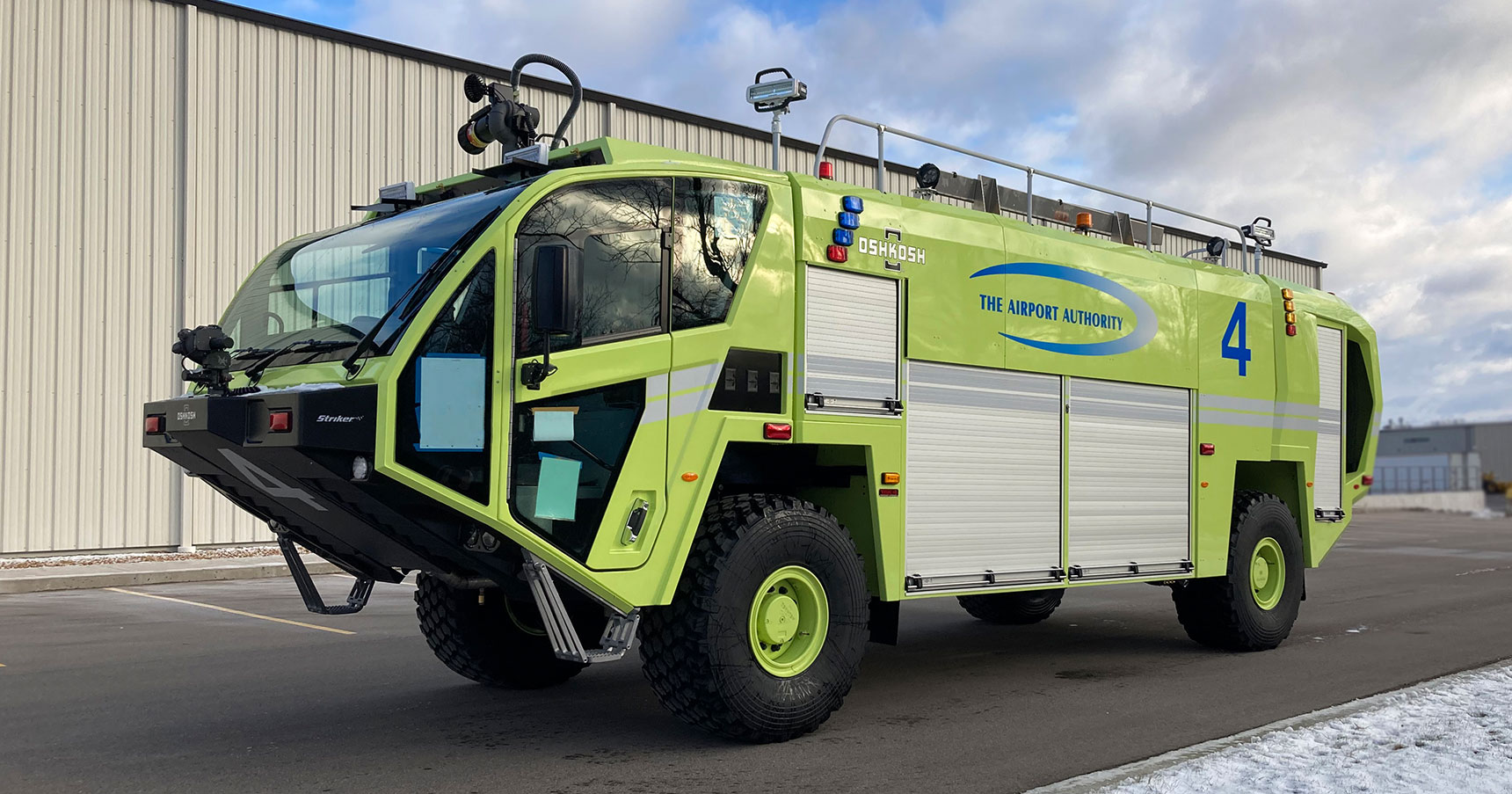 "We are grateful for our long-standing relationship with the Airport Authority of the Bahamas. We're proud to once again furnish these dedicated first responders with ARFF apparatus to aid them in providing the highest level of support."
The Bahamas' Airport Network consists of 20 international airports that serve more than 3.5 million passengers annually. The Striker 4×4 ARFF vehicles will aid safe airport operations by providing fire suppression and control services.
The vehicles feature a water capacity of 6,000 litres, a foam capacity of 840 litres, and a dry chemical compound of 250 kilograms. They can also accelerate from 0 to 50 miles per hour in under 25 seconds to provide a rapid response to emergencies.
"The Oshkosh custom-designed and purpose-built ARFF chassis with the TAK-4 independent suspension offers superior mobility and payload capacity to complete demanding missions. We remain dedicated to providing exemplary service and partnership to support any of their needs in the years ahead."