New GRE Coming to Orlando Melbourne International Airport in 2021
The Melbourne Airport Authority recently announced the commencement of a project to design and construct a ground run-up enclosure (GRE) facility for aircraft testing. The new facility will be helpful for Orlando Melbourne International Airport's (MLB) list of aerospace tenants including Embraer, STS Mod Center, Northrop Grumman and the newest addition, Aerion Supersonic. The airport received a $4 million grant from the State of Florida for the noise-reducing facility.
The general contractor for the project is Ivey's Construction of Merritt Island, Florida. All civil design will be handled by Avcon, Inc. and Blast Deflectors, Inc. (BDI) of Rano, Nevada will be responsible for the design and supply of the GRE facility. BDI was founded in 1957 and has constructed more than 35 GRE facility and thousands of jet blast deflectors around the world, including two prior jet blast deflector projects at the Orlando Melbourne International Airport. The company also designed and supplied the only other GRE in Florida at the Tampa International Airport.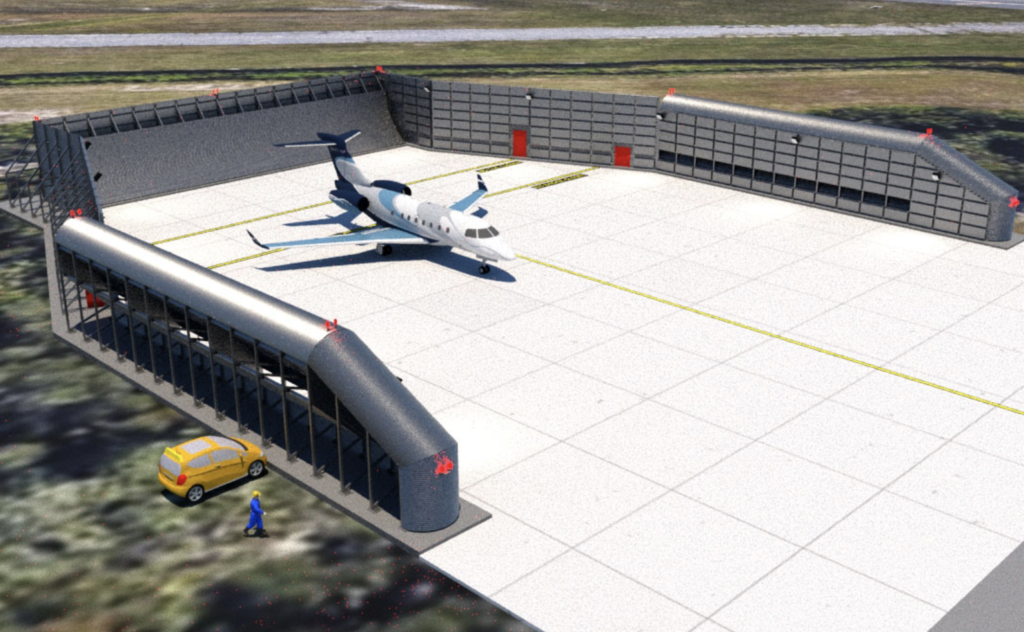 President of BDI, Don Bergin, said:
"BDI is honoured to be selected as the GRE supplier. We look forward to working with Ivey's Construction, Avcon and the staff at Melbourne Airport Authority on this important project, one that will benefit both airport tenants and the airport's neighbors."
Engine run-ups are required for certain aircraft maintenance procedures. The purpose of a GRE is to reduce the noise impacts that engine run-ups have on communities near the airport. The GRE will be able to accommodate a wide variety of aircraft types. Current tenants of the airport that provide aircraft maintenance service include Embraer, Northrop Grumman, L3Harris, Collins Aerospace, Southeast Aerospace and STS Aviation. The primary user of the GRE will be Embraer, which currently assembles four types of business jets at the airport and will soon start assembly of the Praetor 500 and Praetor 600 in Melbourne.
Executive Director at Orlando Melbourne International, Greg Donovan, said:
"The GRE will serve many companies already here on the Space Coast, and attract even more."
On April 30, 2020, Aerion Supersonic of Reno, Nevada announced that it will make Orlando International Airport it's world headquarters and location of Aerion Park where it's AS2 Supersonic business jet will be built.
Bergin, said:
"The GRE will feature BDI's patented Stable Flow aerodynamic package and NoiseBlotter acoustic panels. Aircraft engines are very sensitive to unstable or turbulent air, so a GRE must be designed to provide an adequate supply of turbulence-free air. The Melbourne Airport Authority requires a GRE with aerodynamic features that will allow their tenants to successfully carry out aircraft testing in a wide variety of wind conditions."
The facility is scheduled to be fully operational in early 2021.
This article was originally published by Blast Deflectors, Inc..