Porter Aviation has announced plans to develop a new terminal at Montréal Saint-Hubert Airport (YHU) that will be able to serve over 4 million passengers each year.
Construction on this new facility will commence in mid-2023, and is scheduled for completion by late 2024.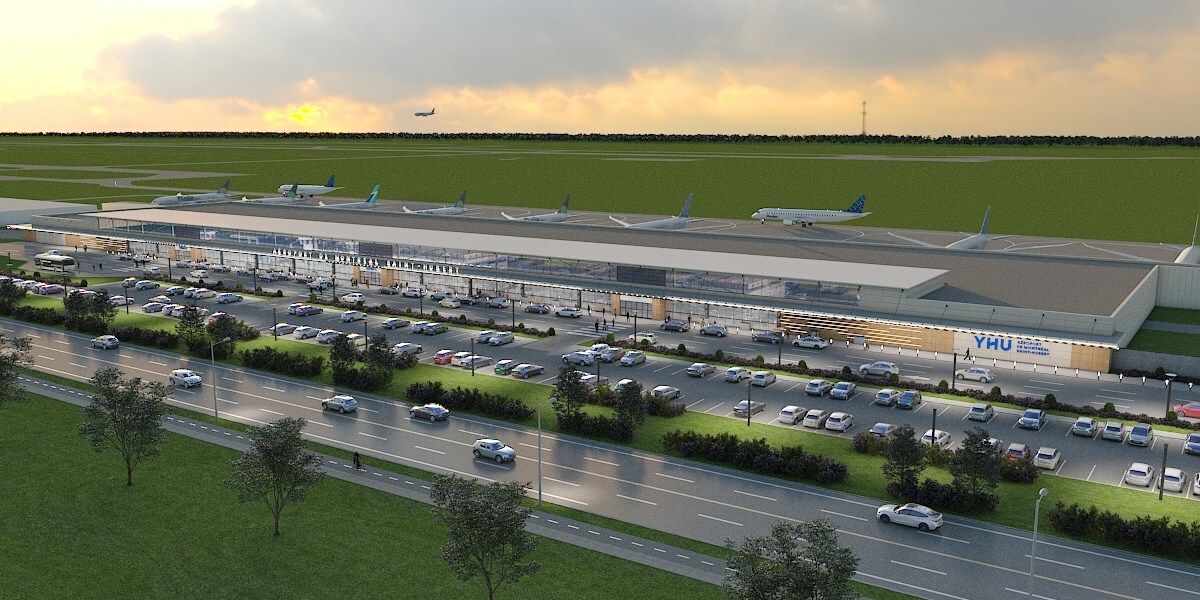 The new terminal will serve as a second airport for Porter Airlines in the Montréal market. The airline will continue to expand its operations at Montréal's Trudeau Airport (YUL), while also introducing a Canada-wide network at YHU.
More than 10 potential YHU routes have been identified, spanning from Vancouver in the west to St. John's, NL in the east. The prospective routes also include both Billy Bishop Toronto City Airport (YTZ) and Toronto Pearson International Airport (YYZ).
This terminal development project is modelled off the successful revitalisation of YTZ in Toronto. It aims to offer faster passenger processing and travel time savings for internal flights compared to neighbouring international airports.
"Saint-Hubert has incredible potential as a complementary secondary airport for Montréal, with a convenient location for a significant portion of the local market and also easy access to downtown Montréal.
"We have proven this concept at Billy Bishop, now one of the world's best urban airports, and look forward to working with our partners at Saint-Hubert to help create a similar success story."
The new 225,000 square-foot terminal is being designed by Scott Associates Architects and will feature a modern design aesthetic with lots of natural light.
It will be equipped with 9 bridged aircraft gates, lounge-style seating and a range of food and retail concessions.
In addition, Porter plans to install updated technologies to optimise passenger and baggage processing, as well as airport security.
"Montréal Saint-Hubert Airport is proud to welcome Porter Airlines. With an ambitious fleet plan, latest generation aircraft and an established airport management track record, Porter is the perfect match for the Montréal Saint-Hubert Airport. This new partnership will provide world-class air services to the Greater Montréal population and the Québec regions."