Hamad International Airport (HIA) in Qatar has unveiled its airport expansion project ahead of the start of the FIFA World Cup.
The expanded HIA consists of a single expansive terminal that allows travellers to seamlessly transfer from one area to another.
A video of the expansion project can be viewed here.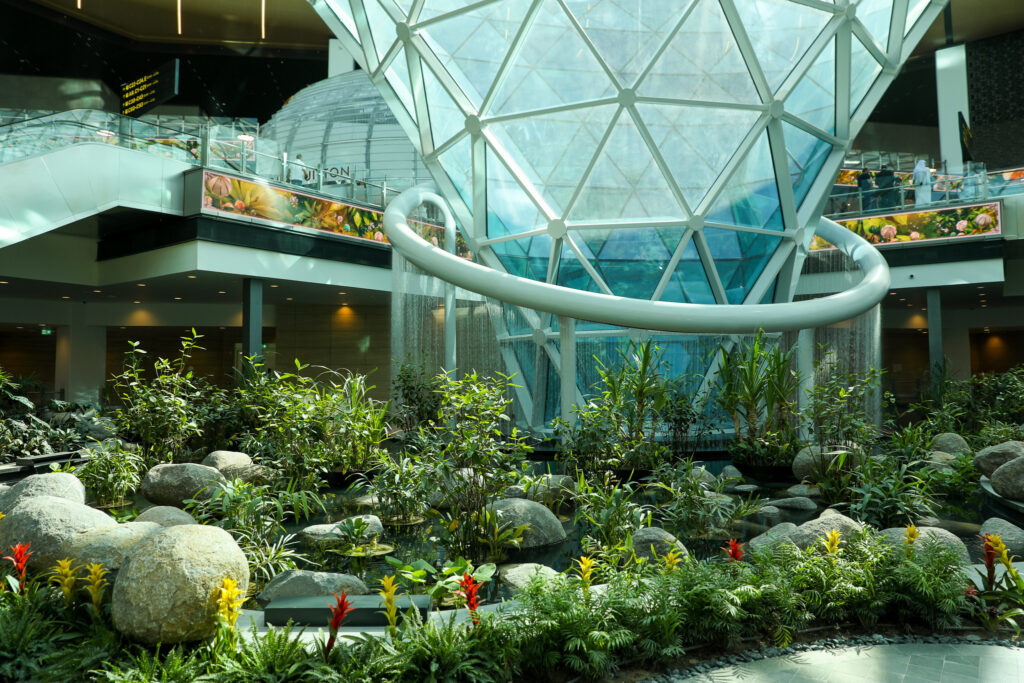 "We are very pleased to be launching the expansion of Hamad International Airport, an airport that has truly grown to become the ultimate example of a successful, sustainable global facility.
"HIA continues to impress with its innovative planning, execution and investment – enhancing its position as the preferred hub for global travellers and reinforcing HIA's position amongst the top leaders of this industry. The opening of our newly expanded terminal further connects the growing number of travellers to all corners of the world, enriching people's experiences and proudly representing the State of Qatar's rich culture and prestige."
HIA now features a tropical garden, the ORCHARD, at the centre of the terminal expansion, which includes over 300 trees and over 25,000 plants.
In addition, the expansion offers enhanced retail outlets, a second airport hotel within its transfer area and four new lounges.
"We are immensely proud to officially launch our airport expansion. Our growth plan will see us welcome over 58 million passengers annually – offering global travellers the best services the industry has to offer. Through the expansion, we have upgraded our facilities and offerings – creating the ultimate destination for passengers."
Following the completion of Phase A of HIA's expansion, Phase B of the expansion is now set to commence in early 2023. This will further increase the capacity of the airport to over 70 million passengers.
Prior to hosting the FIFA World Cup later this month, Qatar has also recently opened the world's largest electric bus depot.