According to the latest data, Australia is seeing a strong resurgence in domestic air travel, with 4.7 million passengers flying domestically in July 2022, the strongest month of travel since the COVID-19 pandemic began.
The Australian post-pandemic domestic travel boom is primarily driven by leisure travel, with passengers heading for popular destinations like Queensland over the winter months. More passengers traveled between the Gold Coast and Canberra, Melbourne, and Adelaide in July 2022 compared with pre-COVID-19 (July 2019).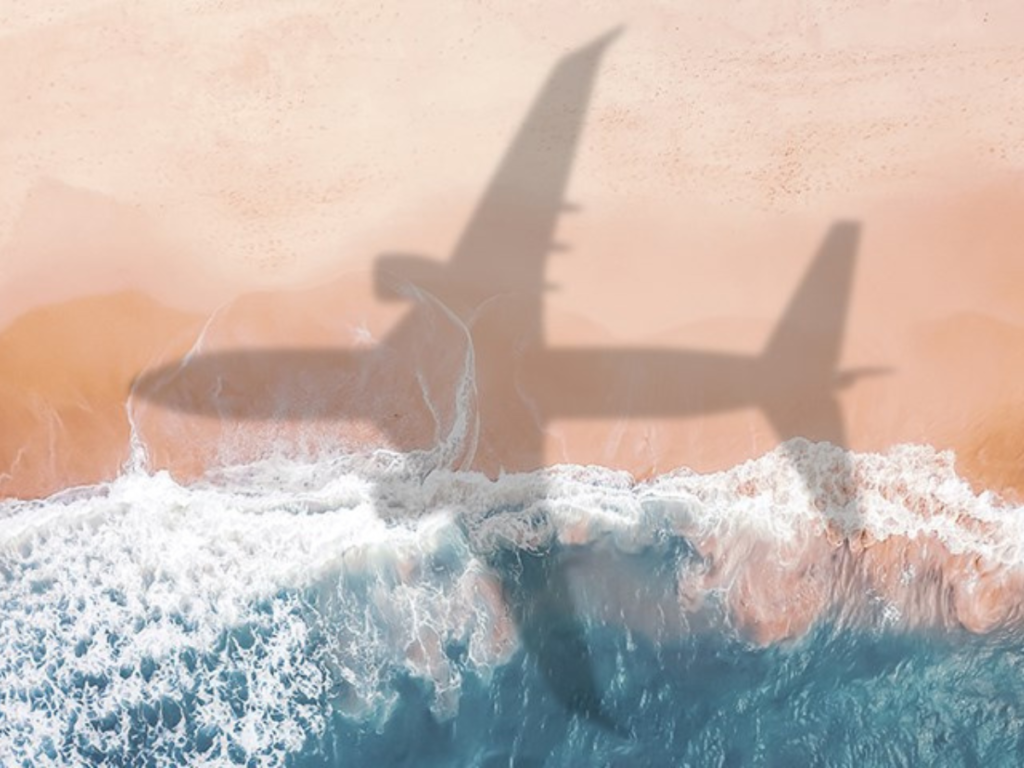 While pent-up domestic travel demand is an encouraging sign for the industry, airports and airlines have struggled to meet this demand, operating with slashed workforces, surged fuel prices, and battling extreme weather events.
In July 2022, the domestic airline industry reported the worst on-time performance on record and cancellation rates over three times the long-term average. Half of all domestic flights arrived late in July, while the airlines canceled 6.4% of all scheduled domestic flights. In line with global conditions, high jet fuel prices and fewer flights meant that discount economy airfares increased 56% from April to August 2022, reaching their highest point since late 2020.
While flight cancellations and airfares are key concerns, other issues like delays, mishandled baggage, or long queues at security also threaten long-term industry recovery.
Regional airports in particular are seeing a stronger-than-expected resurgence of passengers. To meet this demand, they must now deliver a seamless near walk-through airport experience while maximizing assets and minimizing costs. Airports and airlines must evolve their existing solutions to achieve agility in times of increased volatility without investing in costly new infrastructure.
It's not an easy problem to solve. What's clear from our conversations with regional airports is that as they enter a new post-pandemic operating environment, they want to be prepared for the changes and the return to full passenger capacity, mitigating the risks associated with staff shortages. With more scalable technology, they can now deliver the same experience to their airlines and passengers as major hubs without a complete overhaul of technology infrastructure.
Agile Solutions to Combat Capacity Constraints
From our experience in digitizing the industry – before, during, and post-pandemic – we see common issues facing highly cost-conscious regional airports, with a desire to be able to fund the types of smart digital ways of working found in larger airports.
Cloud technology makes the digital journey and cutting-edge IT affordable and accessible for regional airports. With leading passenger processing capabilities accessible via the cloud, airports can enable shared common use approaches cost-effectively, saving on infrastructure, space, and maintenance. Not only that, but they're also well-placed to embrace additional capabilities as they choose, such as self-boarding, self-bag drop, off-airport processing, and more.
In Australia, SITA now serves most regional airports with versions of its passenger processing solutions. Recently Newcastle airport adopted SITA's Flex solution to help manage increasing passenger numbers, while Cairns and Townsville employ common use terminal equipment (CUTE) and common use self-service (CUSS) solutions.
SITA Flex brings leading cloud-based passenger processing capabilities, enabling a digital passenger experience based on contactless, self-service journeys from check-in to boarding.
According to SITA's Passenger IT Insights, released in June 2022, more passengers are using mobile devices for booking, on board the airplane, and bag collection. Automated gates saw increased adoption for identity control, boarding, and border control, while 87% of passengers have positive emotions about identity control and 84% about bag collection. Underscoring this insight, IATA's recently revealed 2022 Global Passenger Survey results showed increased interest in off-airport processing services, additional options for baggage handling, and biometric solutions.
This type of technology deployment means airlines can enable passengers to use their mobiles to have a near walk-through, touchless airport experience. In contrast, airport workforces can use mobile devices to coordinate and perform tasks efficiently.
A Changing Regional Aviation Landscape
As Australia enters its vital summer travel period, we expect travel volumes to remain robust.
But even as passengers are drawn back to travel during the journey — particularly from regional airports — they will demand the same digital experience and efficiencies they receive at international hubs. On top of that comes greater airline expectations, route volatility, space constraints, and staff multi-tasking, which can impact the passenger experience. Then, as journeys become more digital, there's a growing need for seamless interoperation across travel systems and technologies – not just among large and small airports but also with other modes of transport.
While Australia has fared better than other parts of the world, like Europe and the US, when it comes to mishandled baggage, the return to full capacity could present new challenges over the summer period. Technology will be critical to support airlines with baggage management solutions that reduce the number of mishandled bags and their associated costs.
In the face of these profound changes, regional airports must adjust their strategies to address the post-pandemic environment. Like bigger airports, regional airports will need to consider a digital shift to cope with future capacity constraints and ensure agility and resilience of operations.
This article was originally published by SITA.