Reverse Vending Machines Touch Down at Glasgow Airport
Glasgow Airport has installed two Reverse Vending Machines as part of a pilot project to encourage passengers and staff to recycle more of their cans and bottles.
Introduced partnership with the airport's waste management partner Biffa, the two machines will be based on the first-floor area next to the e-gate entrance to the security hall and in the main area of the departure lounge for the next four weeks.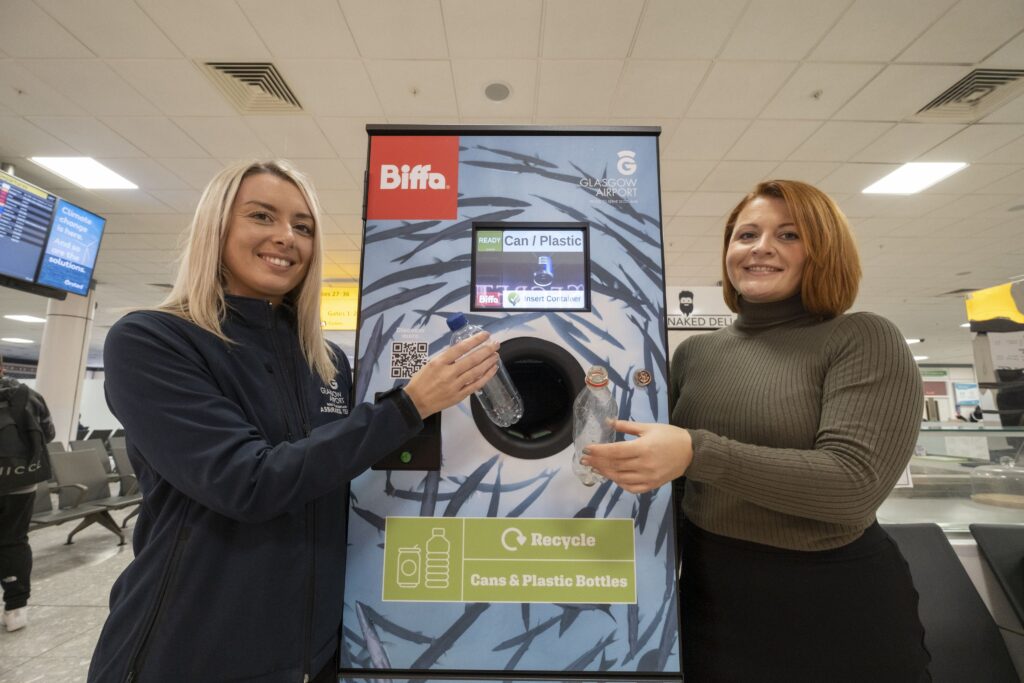 It is hoped that the installation of the Reverse Vending Machines will help to boost recycling by passengers and staff within the airport by providing a dedicated return point for cans and bottles.
The machines, which can each accept 320 plastic bottles and 650 cans, have been brought in on a trial basis to coincide with the COP26 summit on climate change and ahead of the introduction of the Scottish Government's Deposit Return Scheme, which is due to begin next summer.
Although the Deposit Return Scheme won't go live until next year, Glasgow Airport has agreed to donate 5p for each bottle or can deposited in the machines during the four-week trial to an environmentally-theme charity or project.