Amsterdam Airport Schiphol (AMS) and KLM are collaborating with researchers at the Delft University of Technology to optimise future work in the airport's baggage handling halls.
For this project, Delft University of Technology's research and innovation centre, FRAIM will launch an 8-month study to explore new ways of working at Schiphol.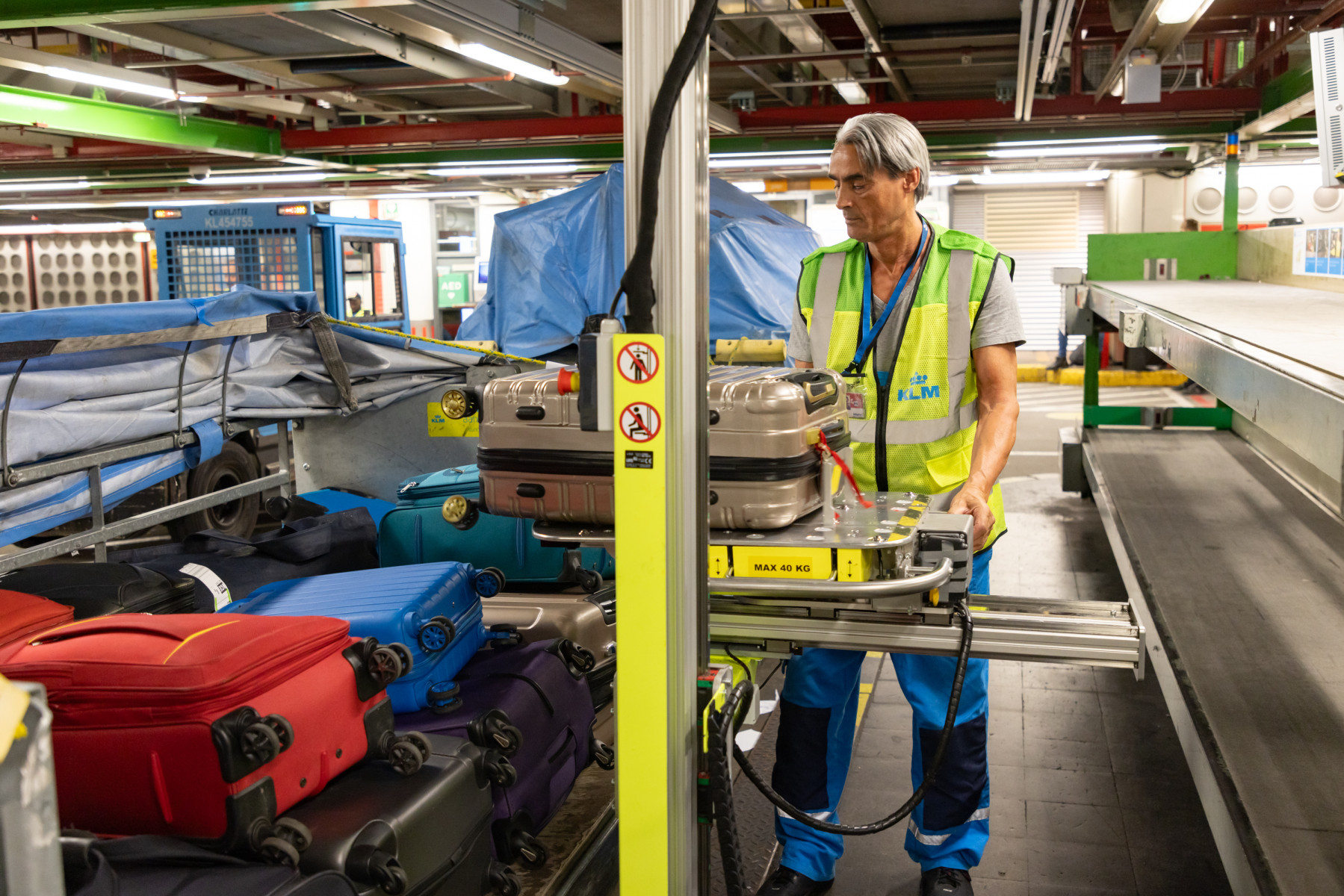 "KLM and Schiphol have long been leading the way all over the world in terms of reducing physical strain in baggage handling. But there's always room for improvement. By working together with Schiphol and Delft University of Technology, we are taking new steps to make working in baggage areas physically less demanding. This collaboration will facilitate improvements that can eventually be implemented at airports around the world. That's something we can be proud of in the Netherlands."
The study aims to pave the way for lighter, safer and more efficient baggage handling work. For example, the parties will investigate how digital innovation could support physical activities.
This work will thus complement Schiphol's recent plans and initiatives to install lifting aids in its halls.
"Every workplace in the baggage handling hall will have a properly functioning lifting aid by April 2024, which must be used by all employees. At the same time, we are also working on the next step for the period after this: automation of physical work. Even in an automated baggage handling hall, employees will still have an important role. We are shaping the future of work and how the role of people will change in it. The study will help us shape that together with employees."
To carry out this study, five FRAIM researchers will work closely with baggage handlers in Schiphol's halls.
Despite the application of digital innovations, the parties anticipate that the future of baggage handling will revolve around the balance between humans and machines. Baggage handlers therefore have an essential role to play, and their observations, wishes and experiences will largely influence the study.
"We need to learn from the experts in the workplace what is important to them in their work and what they would like to see done differently. The members of our research team have different backgrounds, which enables us to try to expose each other's blind spots, so that we can learn more together than we would individually. That is essential to be able to explore different possible solutions with and for the experts: technical, social or organisational."