Fuel generators at Amsterdam Schiphol Airport (AMS) are being replaced with 30 new electric ground power units (e-GPUs) and electric preconditioned air units (PCAs).
This equipment will supply emission-free power and fresh air to aircraft parked at Schiphol's piers, rather than using fuel power units or the aircraft's auxiliary engines.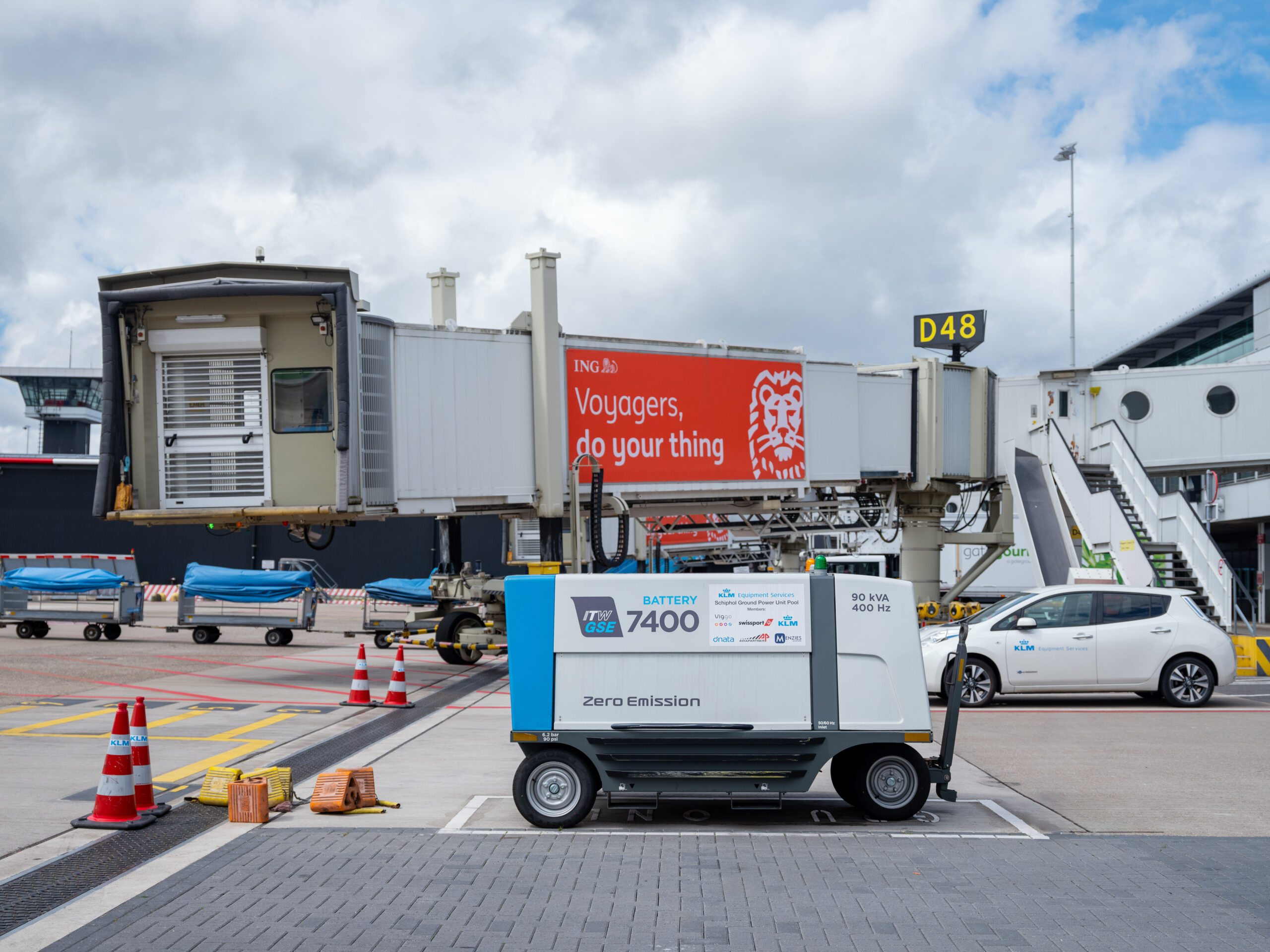 Currently, 40% of the equipment used by ground handlers at Schiphol is electric, with the airport aiming for its ground operations to be entirely emission-free by 2030.
"With the arrival of these e-GPUs and additional electric PCAs, the aircraft's auxiliary engine can remain switched off more often. That's good for a variety of reasons. Thanks to these investments, CO2 emissions will decrease and the air quality on the apron, and thus the working conditions for staff, will improve. We are pleased that, together with KLM, dnata and Aviapartner, we have been able to create a pool where all employees on the apron can use available equipment."
The new e-GPUs will be used around the aircraft stands on Pier C and Pier D. The first 13 are being installed this month and all 30 will be in service by this autumn.
These mobile units will be used alongside fixed power points at the airport's piers to provide gated aircraft at Schiphol with emission-free power. This power is supplied solely from Dutch wind.
An e-GPU consists of multiple batteries to provide the necessary power for on-board systems such as lighting and computers in the cockpit.
These units were previously trialled at Schiphol in 2022. Before the arrival of the new equipment, there were already eight in use at the airport.
"The 30 new e-GPUs are another great step towards equipping the entire apron at Schiphol with electric ground equipment in the future. By pooling these e-GPUs, we can make optimal use of the ground equipment and emissions are significantly reduced. We are working together with the sector to introduce more e-GPUs at Schiphol as quickly as possible and to find a solution for widebody planes, for which the e-GPU cannot yet be used."
Furthermore, the addition of new electric PCAs to provide aircraft with fresh air will mean that 50% of larger aircraft at Schiphol will be able to leave their auxiliary engines off at the gate.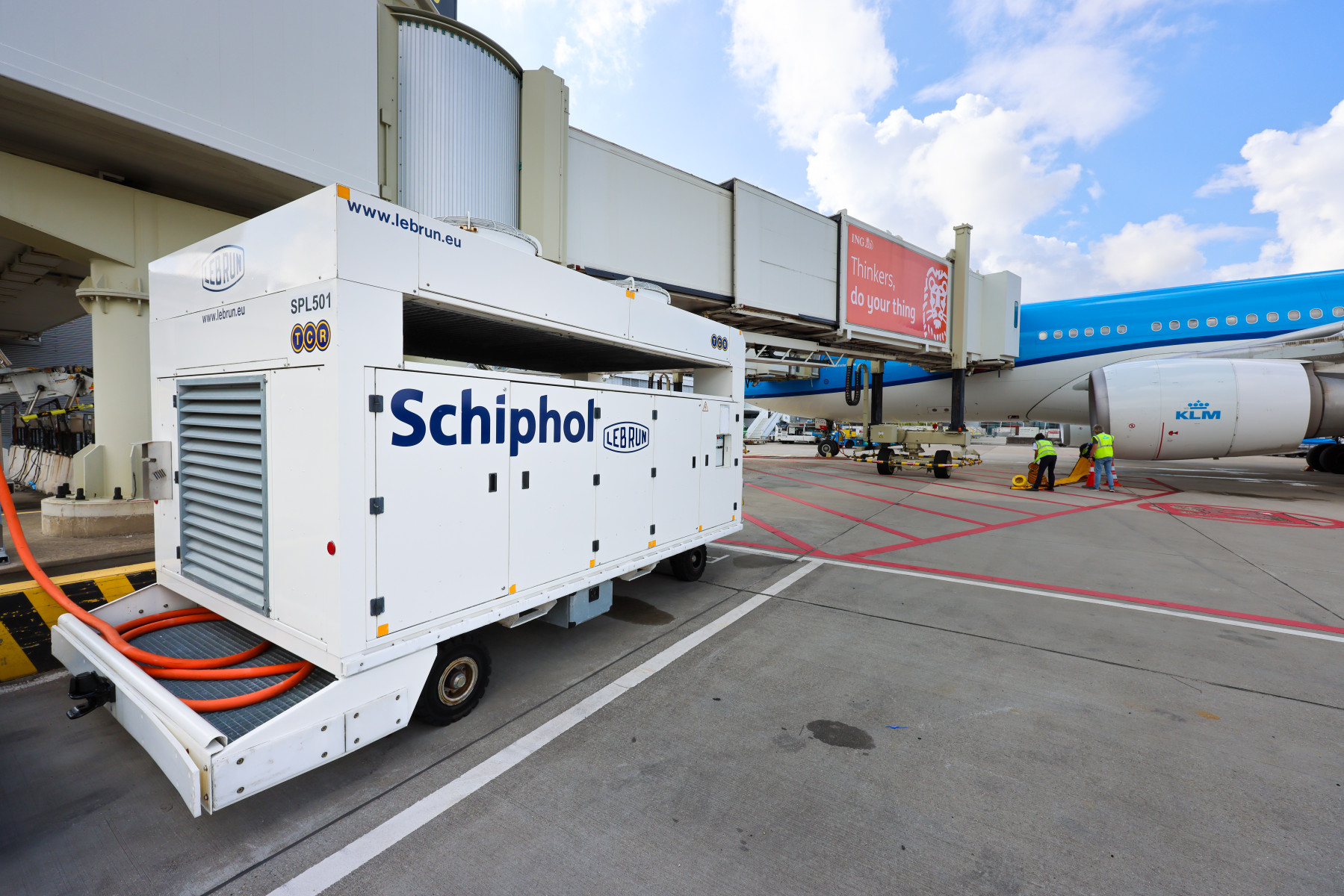 © Schiphol
This improvement is part of Schiphol's action plan to improve working conditions and the health of apron employees.