The UK government has granted 8 million GBP in funding to two projects in the North East of England that will support the rollout of hydrogen-powered ground support vehicles for airports.
This initiative aims to encourage more businesses and innovators to develop hydrogen-based technologies to accelerate transport decarbonisation.
Firstly, a share of the funding has been granted to a project led by ULEMCo, which will focus on developing ground-based support vehicles such as tow trucks for aeroplanes and sweepers to clean runways.
This project will be based at Teesside International Airport and will contribute to the airport's goal of being net zero by 2030.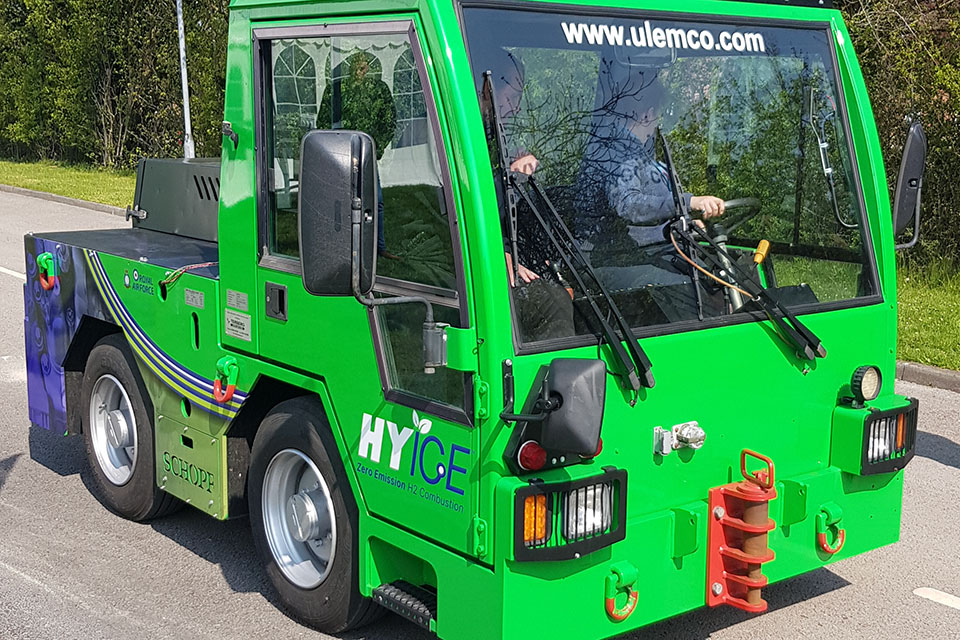 Secondly, a project led by Element 2 will create new hydrogen refuelling stations that will provide the required infrastructure to scale the use of hydrogen as a fuel.
The funding for this project will create 4 new publicly accessible hydrogen refuelling stations for a range of vehicles, including airside vehicles and heavy goods vehicles (HGVs) such as those used for supermarket delivery trucks.
Transport Secretary Mark Harper said:
"Hydrogen technology has great potential to decarbonise transport and help grow the economy.
"Today's winners illustrate the expertise the Tees Valley has as a pioneer in developing hydrogen tech. This investment will provide a further boost to the economy, creating skilled jobs and apprenticeships across the North East."
Having previously constructed a temporary refuelling station at Teesside International Airport, Element 2 will now establish a permanent facility at the site.
This will support the operation of the airport's existing hydrogen-fuelled vehicles, which include cars, trucks, forklifts, vans and tugs, as well as those rolled out as part of ULEMCo's development project.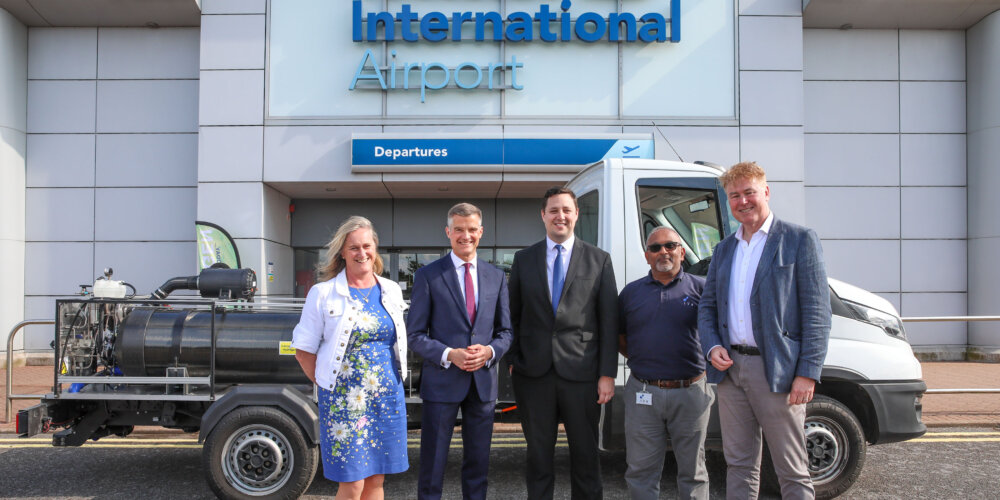 © Dawn McNamara
The new hydrogen fuelling station will also provide fuel for hydrogen vehicles being trialled by local commercial fleets and authorities.
Phil Forster, Managing Director of Teesside International Airport, said:
"We're working hard to make Teesside an airport people can be proud of – and that doesn't just mean flying to the destinations people love. It's about acting responsibly, for the good of our local people and businesses and the future of our planet.
"This hydrogen refuelling station does just that, by proving this new technology is safe and reliable, and can be used across all sorts of applications. This makes it clear Teesside is helping to pioneer both the aviation industry and the clean energy sector."