Menzies Aviation has replaced diesel ground handling equipment at Entebbe Airport (EBB) in Uganda with electric alternatives.
This new equipment represents an investment of 3.6 billion UGX (995 million USD) to enhance safety and sustainability on the airfield.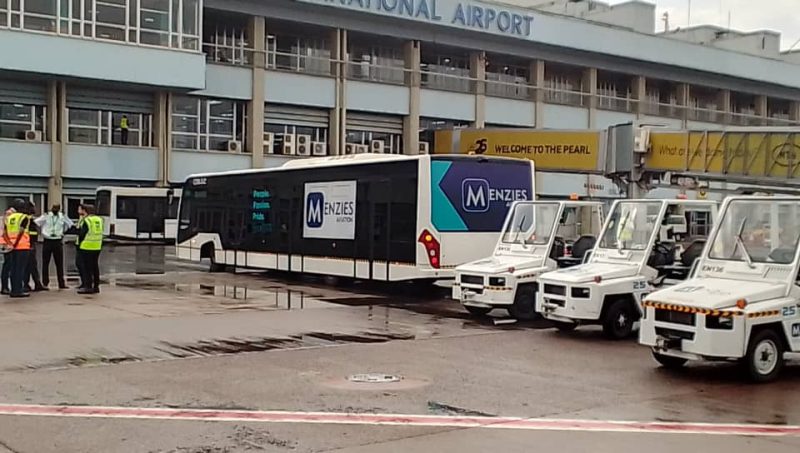 The transition also complies with the mandate from the Uganda Civil Aviation Authority to put a digital system in place to manage ground services at the airport.
"Airlines must align themselves to the international standards of civil aviation. It's good news, Menzies Aviation has responded to CAA's request to switch from diesel-driven equipment to electric ones. This is a big achievement because we are responding to net zero pollution."
The new equipment includes an electric ambulance for emergency services, an electric COBUS apron bus to transport passengers to and from aircraft, and electric forklifts to help improve efficiency in handling large volumes of cargo.
"This is a big relief to our environment and a big step in the expansion of Entebbe International Airport."
As part of Entebbe Airport's vision to upgrade and expand, its Apron One has also recently been rehabilitated.