Schiphol Amsterdam Airport (AMS) is testing three new lifting aids to help lighten the workload for its baggage handlers.
These tests are in addition to Schiphol's previous purchase of 19 baggage robots and 30 lifting aids earlier this month.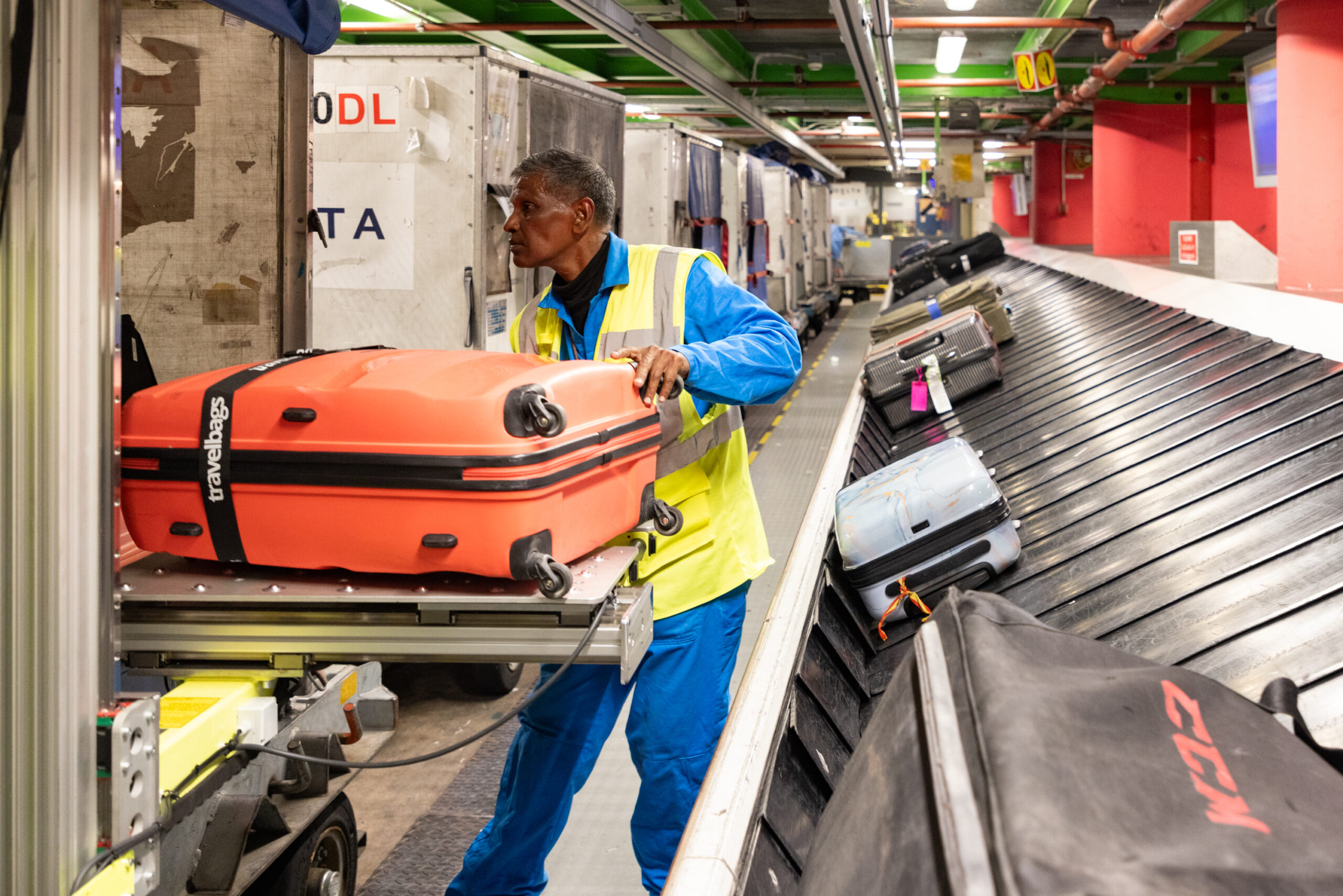 Schiphol is currently working to introduce functioning lifting aids for all employees in its baggage halls by the end of April 2024.
These latest trials will determine whether the lifting aids sufficiently lighten the work of baggage workers, whether they need further development and whether they should be purchased and installed.
"People must come first again at Schiphol, and that's why it is important that we improve the working conditions of baggage employees. We are committed to lightening the workload for everyone in the baggage halls."
The three lifting aids being tested in this series of trials are the Turnable CLS, the e-CLS and the e-CLS Launcher.
© Schiphol
The Turnable CLS has been developed to meet the needs of KLM and Schiphol. It is a pneumatic lifting aid that allows alternating left-to-right and right-to-left operations to help reduce employee shoulder complaints.
The e-CLS is an electric lifting aid used to load baggage. It has been designed to be more user-friendly and safer compared to existing models and can be calibrated to certain heights.
The e-CLS Launcher is also an electric lifting aid that makes it possible to load the top layer of cases in a baggage container. This is thanks to the use of a drive system that eliminates the need to manually push suitcases.