Finavia has completed work on the new centralised baggage claim hall at Helsinki Airport (HEL).
This project is one of the final elements of the airport's 10-year development programme, which is due to end in autumn 2023.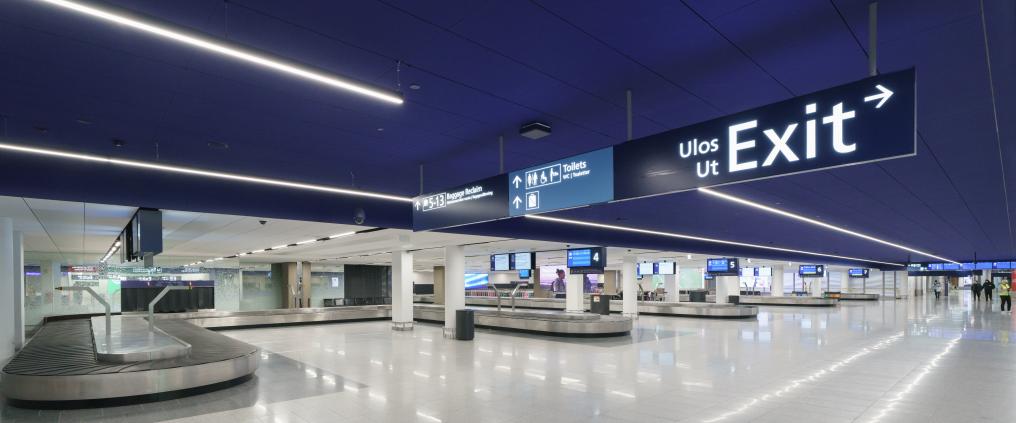 To enhance the travel experience, Finnavia has modernised the airport's baggage logistics systems, equipment and facilities for inbound and outbound passengers.
This work has increased its handling capacity of departing baggage by 50 percent. Meanwhile, arriving baggage is now served by a single centralised baggage claim hall.
"Our goal is to provide the airlines and ground handling companies operating on our premises with facilities, equipment and systems that speed up and streamline baggage handling. Passengers will see the improvements in the smoothness of operation and reliability of deliveries."
This modernisation work has largely automated the baggage route from check-in to cargo hold, meaning almost 15,000 bags can now be handled per hour. This is approximately 5,000 more bags per hour than the airport's previous processing capabilities.
In addition, the processing area has been increased by more than 10,000 square metres (to 28,000 square metres) and the baggage line has increased in length by more than three kilometres, bringing it to a total of 15 kilometres.
The capacity of the Baggage Hotel, which provides storage for early bags, has also increased by a thousand storage spaces, enabling it to now host 2,400 bags.
"All in all, during the Helsinki Airport Development Programme, we have introduced many technical innovations and improvements that enhance the smooth flow of baggage. We are utilising new technology and digital methods to facilitate the operations of ground-handling companies. When the entire baggage logistics chain operates reliably, baggage gets swiftly transported onto the plane and from the plane to the terminal."
The centralised baggage claim hall for passengers arriving at Helsinki Airport has also been upgraded to include new equipment and facilities. It features 12,000 square metres of open space, ten baggage carousels and two lines for special baggage.
In addition to simplifying the passenger journey, reorganising all inbound baggage handling into the same area will improve efficiency for airlines and ground handlers, as they will no longer have to divide resources between different terminals or lobbies.