At Helsinki Airport (HEL) in Finland, Finavia has become the first airport company in Europe to trial the use of hydrogen to power heavy airport equipment.
This pilot is part of the HyAirport hydrogen project, which has been granted 4 million EUR in EU funding to promote fossil-free aviation in the Baltic Sea Region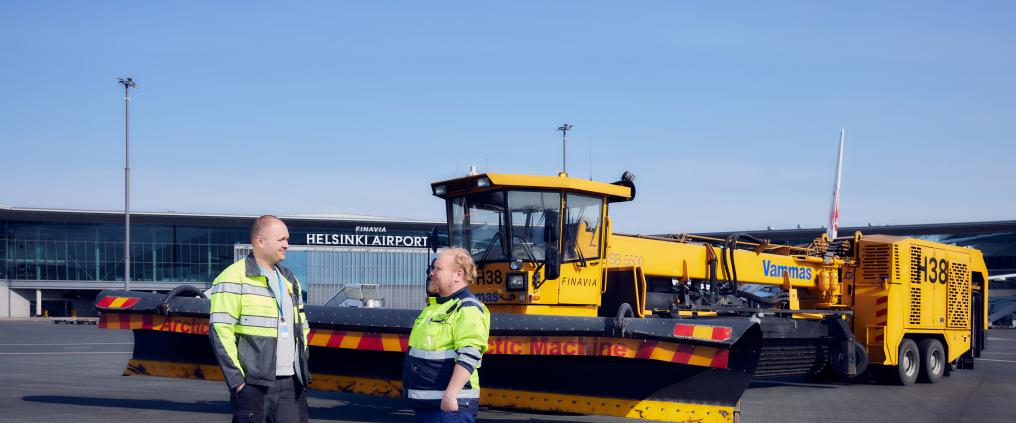 By participating in this mission, Finavia aims to research and promote the use of hydrogen at its airports and develop the logistics required for its use.
"Hydrogen is a potential energy source for the airport's heavy equipment, as well as for short flights in the future. We are excited to accelerate the opportunities presented by hydrogen in aviation."
The HyAirport hydrogen project seeks to establish a complete hydrogen supply chain from production to fuelling airport equipment and aircraft and to testing operations.
Throughout the pilot at Helsinki Airport, gaseous hydrogen will be delivered to the airport to power maintenance equipment that cannot be electrified due to their power demand.
Finavia has about 20 snow removal machines at Helsinki Airport alone that could be powered by hydrogen fuel through this initiative.
"In the project, Finavia leads hydrogen testing for the airport's winter maintenance equipment. We will replace the engine of the sweeper blower for snow removal with a piston engine that runs on green hydrogen and renewable diesel. Storing hydrogen and delivering it to the airport equipment will also give us valuable experience for the future of hydrogen-powered aircraft."
The HyAirport project, led by Hamburg Airport, will be officially launched in November 2023.
In addition to Finavia, several airport operators around the Baltic Sea, including Swedavia, Lithuanian airports, Riga Airport and Tallinn Airport, will be involved in the programme.