San Francisco International Airport (SFO) has announced that Harvey Milk Terminal 1 has become the world's first terminal to earn the Platinum certification under the Leadership in Energy and Environmental Design (LEED) programme's latest standards.
The LEED programme was developed by the US Green Building Council as an international standard for the design, construction, and operation of high-performance structures. The programme's latest version, LEED v4 evaluates how projects minimise their impact on the planet and provide benefits for local communities, addressing factors such as energy efficiency, water conservation, site selection, material selection and waste reduction.
Harvey Milk Terminal 1 is SFO's newest terminal, and was designed to use 60% less energy compared to similar facilities. The LEED Platinum certification was awarded for the terminal's Boarding Area B, which includes a 25-gate concourse, a post-security concession space, and an integrated connector to the US Customs Federal Inspection Area.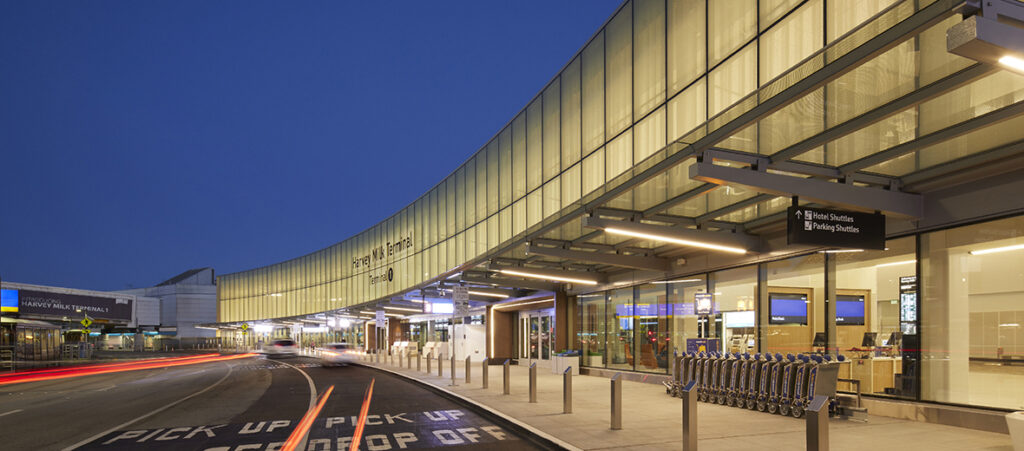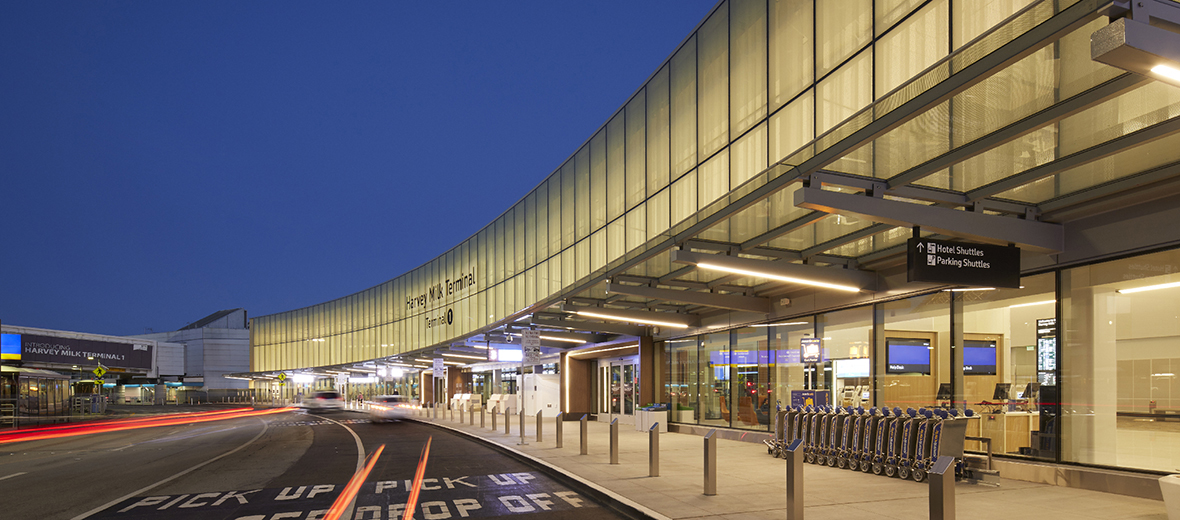 "We are truly proud to be the first airport in the world to earn LEED v4 Platinum certification. This achievement continues a tradition of leadership in sustainable facilities that includes the first LEED Gold airport terminal in the United States, and the world's first zero net energy facility at an airport. My thanks go out to the entire project team for continuing to push the envelope for what airports can accomplish to support our environmental goals."
Throughout the design and construction process, sustainable measures were consistently prioritised. The project included several environmental-friendly components:
The first tote-based Independent Carrier System in the US, which manages checked baggage using 50% less energy than previous systems
Self-energising elevators that recycle energy, rather than wasting it as heat
Escalators and moving walkways that reduce speed when not in use to save energy
Large windows that harness daylight to reduce the use of electric lighting
Controllable long-life LED fixtures
Low-flow, hands-free bathroom fixtures and faucets to save water
Roof-mounted photovoltaic panels that provide renewable power
Building materials and furnishings with low-volatile organic compound emissions
An integrated building management system that measures energy and water use and adjusts equipment to be more efficient
Seamless access to public transit via the AirTrain electric people mover to reduce emissions from motor-vehicles
Recycling and diversion of approximately 95% of construction waste from landfill
These measures aim to address some of the key direct and indirect ways that airports can decarbonise their operations.
The design-builders for the terminal's Boarding Area B included Austin Commercial & Webcor Builders Joint Venture, Woods Bagot ED2 International, and KYA. Construction was managed by WSP, Parsons Brinkerhoff, and AGS.