Spirit Airlines has installed 19 self-bag drop units equipped with biometric photo-matching technology at Orlando International Airport (MCO).
The self-bag drop machines allow Spirit passengers to check their luggage without waiting for assistance from an agent.
As the units are equipped with biometric photo-matching technology that compares a scan of government-issued identification with a photo, they also eliminate the need for an agent to verify a passenger's ID when checking baggage.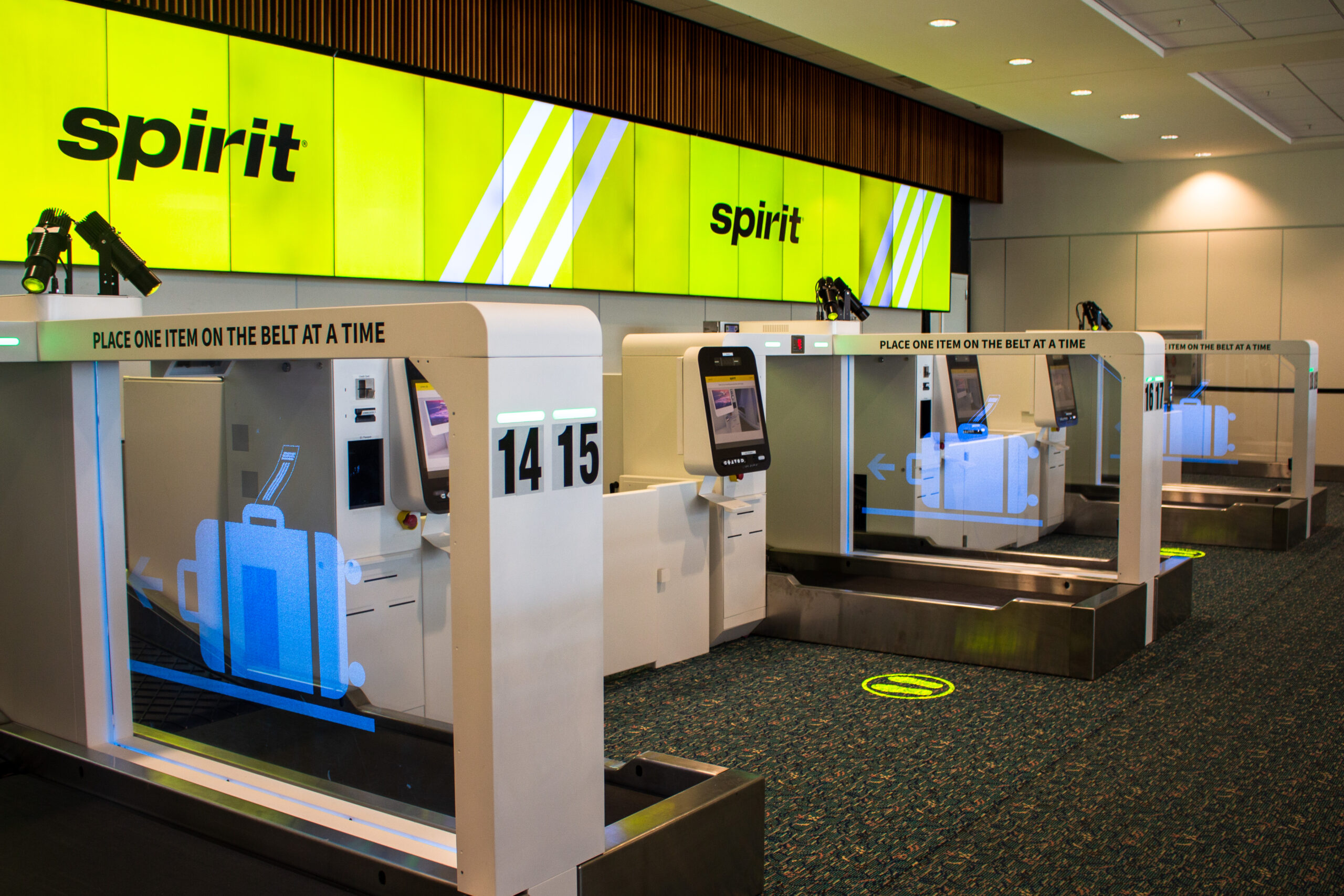 Mike Byrom, Vice President of Airports & Crew Services for Spirit Airlines said:
"We've grown to become the largest ultra-low-fare carrier at MCO, and adding this convenient, self-service option is a significant investment that gives our guests more control over their journey while spending less time in the lobby."
Spirit passengers currently check up to 8,000 bags a day at MCO. Testing data has shown that the new procedure reduces average processing time to just 70 seconds per guest, decreasing the time spent at bag check by 30 percent.
In 2019, Spirit worked with Materna Intelligent Passenger Solutions (IPS) to develop the nation's first biometric photo-matching solution for domestic air travel.
It was also the first airline to pursue combining this capability with automated self-bag drop stations to increase efficiency.
Its self-bag drop systems are now installed at Atlanta (ATL), Chicago O'Hare (ORD), Dallas Fort Worth (DFW) and Los Angeles (LAX).
These systems use software capable of analysing key physical features on more than 50,000 forms of ID from nearly 200 countries. Combined with the units' scanning hardware, this software confirms the authenticity of an ID and rejects fraudulent documents before guests check in their baggage.