Elevating the Skies: What Makes an Airport Provide the Best Passenger Experience?
Today's airports stand as the gateway to the world. They are not only a transit point, but an experience. As the aviation industry continues to evolve, airports are focusing more than ever on passenger satisfaction and creating memorable experiences for them.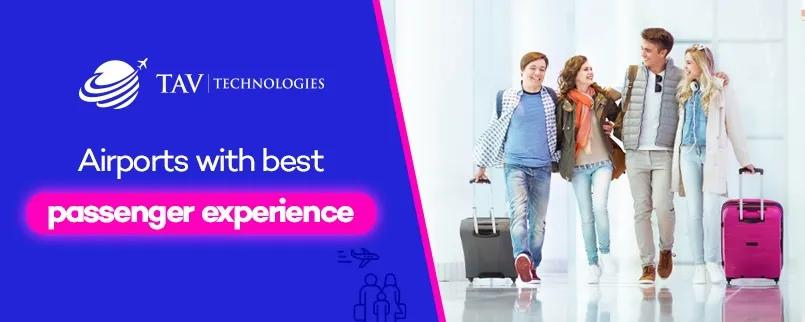 Effortless Travel Experience and Tech-Driven Convenience
Streamlined check-in, efficient baggage handling, and seamless wayfinding processes effortlessly lead to an exceptional passenger journey. Forward-thinking airports invest in cutting-edge technology solutions, including baggage reconciliation to track and match luggage, self-service kiosks for fast and optimized check-in, and passenger flow management technologies that monitor passenger movements and resource allocation. These technological advancements not only enhance security and hygiene but also create a stress-free environment for travelers. In this digital age, technology plays an important role in elevating the overall passenger experience, ensuring a smoother, more efficient, and enjoyable journey.
Exceptional Hospitality, and Cultural Enrichment
Airports that prioritize customer service create an atmosphere of warmth and hospitality. Friendly staff can turn a potentially stressful situation into a positive memory for travelers. Also, some airports offer lounges, complimentary refreshments, and high-speed Wi-Fi. Some even feature spa services, relaxation zones, and cultural exhibitions, enhancing the airport experience. Airports may showcase local culture with culinary activities, delighting travelers with regional and international cuisines. All of these make waiting for a flight enjoyable and memorable.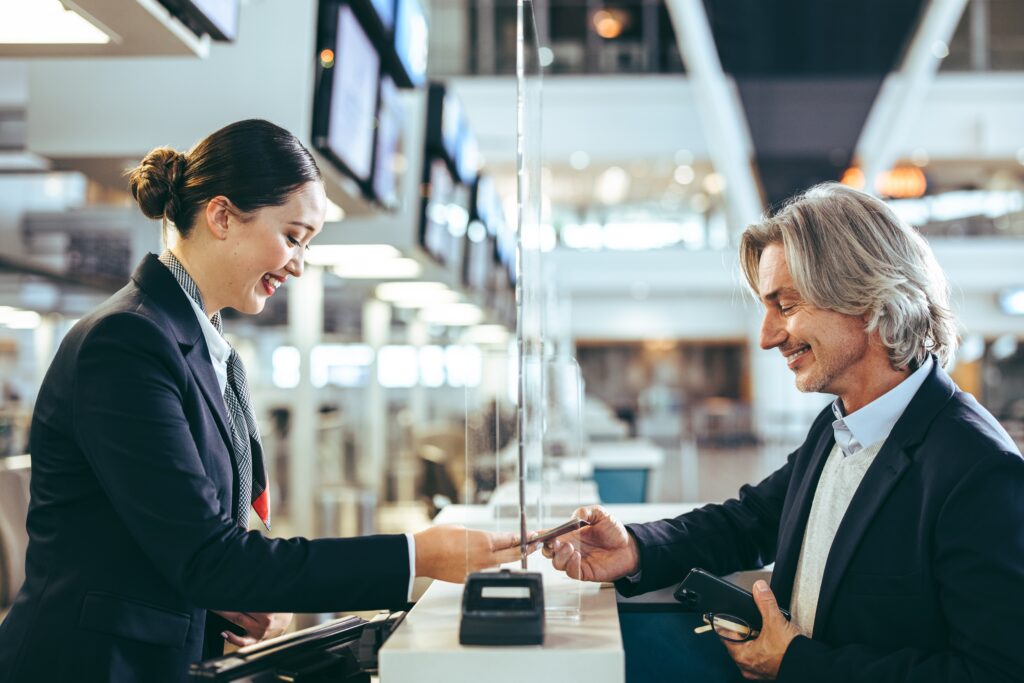 Green Initiatives and Seamless Connectivity
In today's environmentally conscious world, airports are trying to reduce their carbon footprint. Implementing eco-friendly practices such as solar power, waste reduction, and sustainable building materials not only appeals to eco-conscious travelers but also contributes to a cleaner planet.
Finally, airports must be easily accessible and well-connected to the city and its surroundings. Efficient transportation options, including trains, buses, and taxis, ensure that passengers can reach their destinations without unnecessary hassles.
All in all, it is undeniable that airports are becoming dedicated to offering the finest passenger experiences that go beyond functionality encompassing seamless processes, cutting-edge technology, comfort, culture, sustainability, outstanding service, and accessibility. Today, airports are striving to be recognized for their exceptional performance and SkyTrax's rankings are one of the most well-respected programs that show airports are dedicated to giving travelers exceptional journeys by enhancing every aspect of the passenger experience.
SkyTrax Unveils the World's Top 10 Airports
SkyTrax, a global authority on airport rankings, conducts annual surveys that gather the feedback of millions of travelers worldwide. These surveys serve as a comprehensive evaluation of airports, considering multiple criteria including accessibility for passenger convenience, the availability of diverse facilities and amenities, exceptional customer service, efficient operations, and a commitment to sustainability through eco-friendly practices like green energy and waste reduction.
According to the SkyTrax World Airport Awards, these are the top 10 airports of 2023 that stand out:
Changi Airport, Singapore (SIN): Known for stunning architecture, art installations, outstanding amenities, and efficiency.
Hamad International Airport (DOH): Offers luxurious lounges, art collections, and cutting-edge technology.
Tokyo International Airport (HND): Features state-of-the-art terminals, dining options, and a strong commitment to safety.
Incheon International Airport (ICN): Known for spacious terminals, shopping, dining, and accessibility.
Paris Charles de Gaulle Airport (CDG): Offers efficiency, connectivity, and a range of facilities.
Istanbul Airport (IST): Impresses with its size, customer service, and shopping and dining options.
Munich Airport (MUC): Stands out with innovative design, sustainability, and top-notch facilities.
Zurich Airport (ZRH): Switzerland's busiest airport, known for offering a comfortable experience for travelers.
Tokyo Narita International Airport (NRT): Known for efficiency and passenger-friendly facilities.
Madrid Barajas Airport (MAD): Madrid's main airport connecting Europe and Latin America, ensuring a smooth travel experience.
This article was originally published by TAV Technologies.