JFKIAT, the operator of Terminal 4 (T4) at John F. Kennedy International Airport (JFK) has selected Amadeus' Auto Bag Drop (ABD) and Next Generation Kiosk (NGK) self-service technologies to help improve passenger flows.
This technology will enable passengers to check in and print their bag tags at one of 86 Amadeus kiosks before dropping checked luggage at one of the 42 new Series 7 Auto Bag Drop units.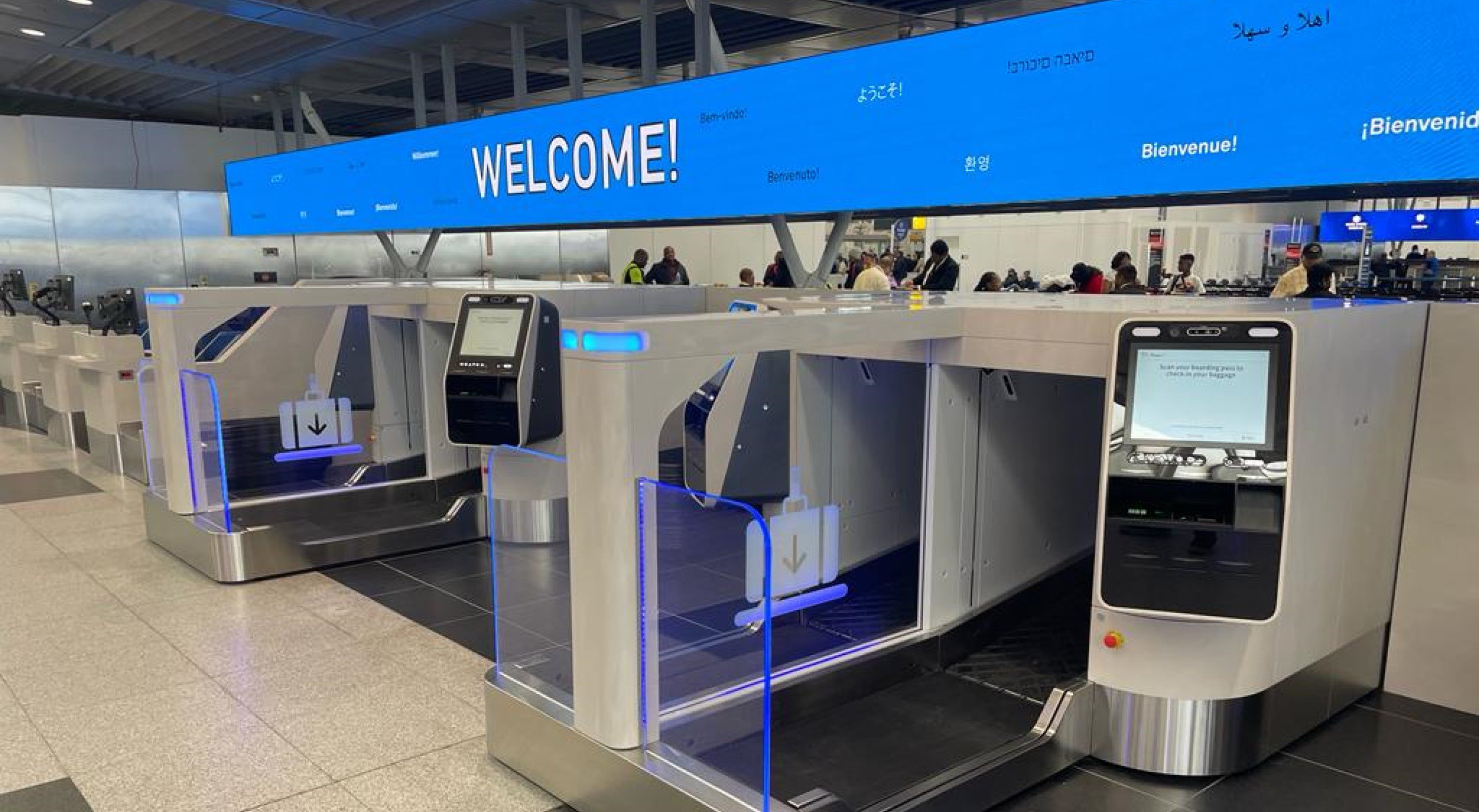 These kiosks and bag drop units will all be equipped with biometric capabilities to enable passengers to be identified through facial recognition.
Roel Huinink, President & CEO of JFKIAT, said:
"JFKIAT shares Amadeus' vision for the future of travel with an elevated passenger experience and a seamless flow that is enabled by self-service and biometrics. As part of our extensive Terminal 4 transformation and redevelopment plans, we are proud to launch these self-service technologies and are confident that we will continue to offer an enhanced experience for passengers travelling through our terminal."
The installation of this new technology is part of Terminal 4's 1.5 billion USD transformation, which will expand capacity and streamline the passenger experience.
Betros Wakim, SVP Airport and Airline Operations, Americas, Amadeus, said:
"Passengers increasingly demand a frictionless experience, with robust self-service options. With this transformation, JFKIAT is demonstrating its commitment to become one of the world's most technologically advanced airports. We look forward to helping JFKIAT fulfil its long-term vision to deliver an automated, efficient, and future-ready experience."