Kuala Lumpur International Airport (KUL) has opened a new self-service baggage system installed by Materna IPS on behalf of the airport's ground handler, Malaysia Airports Holdings Berhad (MAHB).
The new Flex.Go solution aims to enhance the passenger experience by offering a quick and easy way to drop off baggage.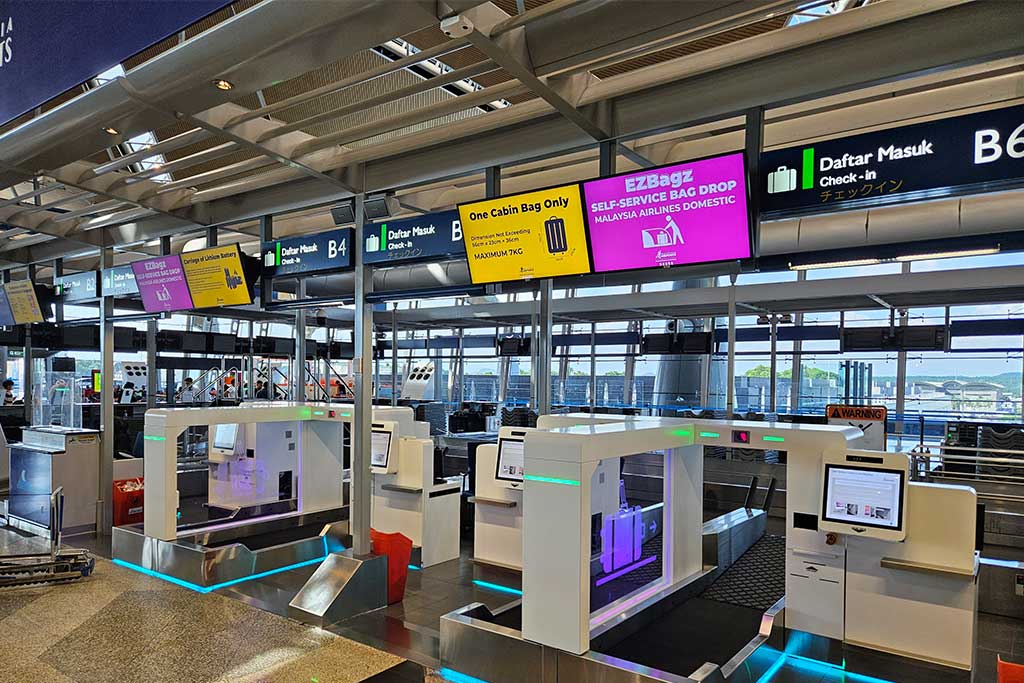 Six self-service baggage drop stations are now operational at the airport, complementing its existing self-service check-in kiosks to provide a 2-step check-in and bag-drop process.
The new baggage drop stations are equipped with conveyors that feed directly into KUL's baggage handling system.
In addition, they feature an integrated camera system for automatic conveyability checks and tub detection. This system accurately measures the shape and dimensions of baggage for volume control and classification.
This camera solution can also help prevent inadmissible items from entering the airport's baggage handling system.
The new system is now expected to minimise wait times and reduce queues for customers dropping baggage at KUL.