Amsterdam Airport Schiphol and Axxicom Airport Caddy have begun testing WHILL's autonomous mobility vehicles to assist passengers with reduced mobility.
During the pilot, a number of travellers who require assistance will be taken to their gate by the autonomous vehicles. This will reduce the workload for Schiphol's passenger assistants, resulting in greater operational efficiency.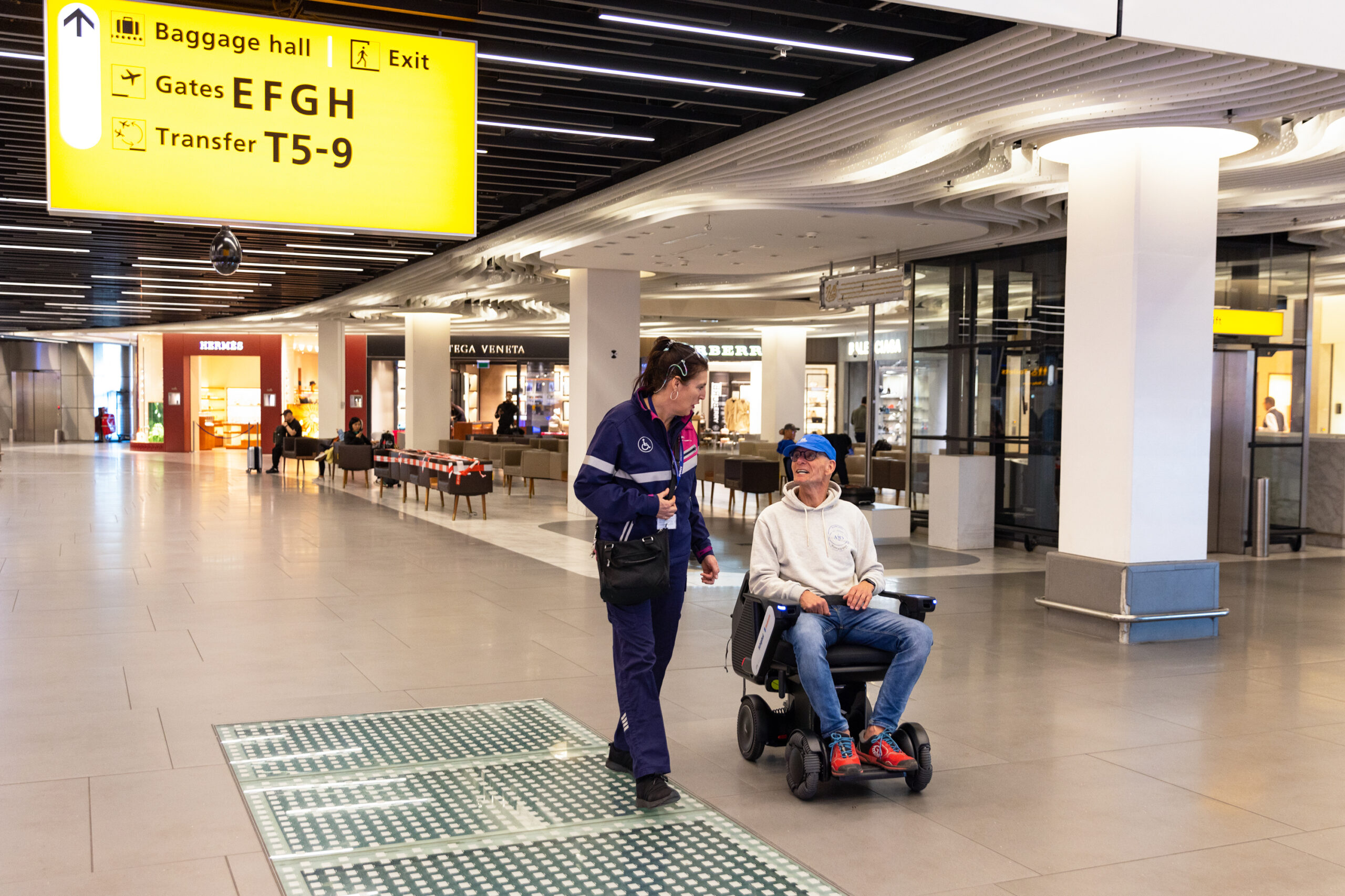 "We want to offer all travellers a pleasant travel experience at Schiphol. That is why we are testing this innovation. With the autonomous vehicles, we are exploring how travellers with reduced mobility can find their way independently and safely at the airport."
When using an autonomous mobility vehicle, passengers select a location on the service screen to direct it towards their destination, such as a specific boarding gate.
The vehicle will then travel through the airport, using sensors to navigate around other travellers, obstacles and the surrounding environment.
Once the passenger disembarks, the autonomous technology will drive itself back to the starting point.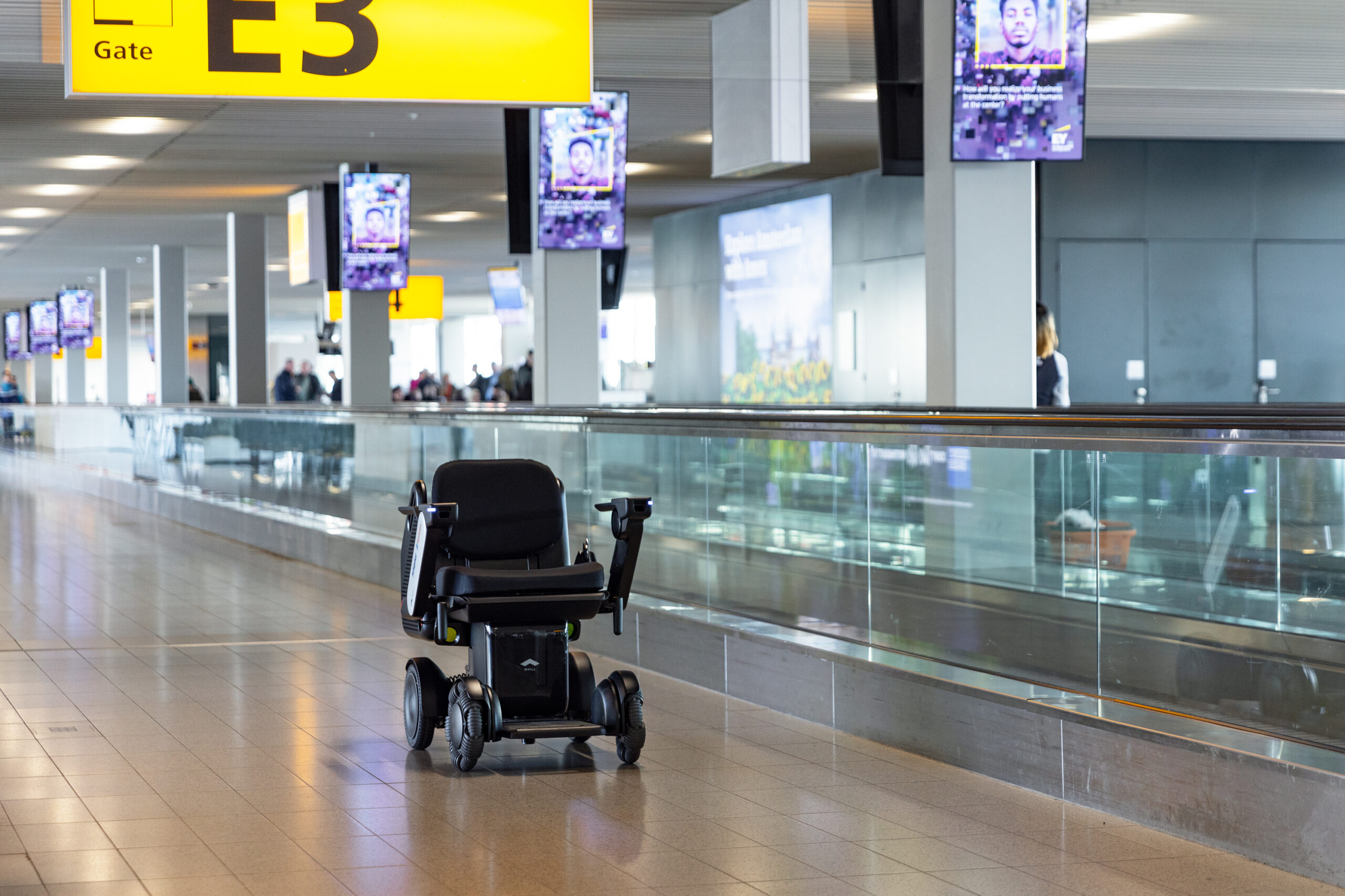 © Schiphol Airport
"The autonomous vehicles are a great solution for elderly travellers or people who cannot travel long distances due to medical reasons. But also for passengers who worry whether they will find their way. We are already helping these travellers with our passenger assistants. We expect this innovative solution to contribute to a future-proof service provision from our organisation."
WHILL's vehicles have been designed with a luggage rack at the rear to transport hand luggage. They are also equipped with an emergency button and a seat belt for safety.
These autonomous mobility vehicles will complete a week-long pilot at Schiphol Airport, prior to an evaluation on whether they will be implemented permanently.