Brisbane Airport has announced that Air bp will operate Australia's first all-electric refuelling vehicle to help reduce emissions at the airport.
Federal Transport Minister Catherine King launched the all-electric hazardous goods vehicle and refueller during an official visit to Brisbane Airport.
The vehicle was developed in Australia and is the first electric model to be approved for use in the country.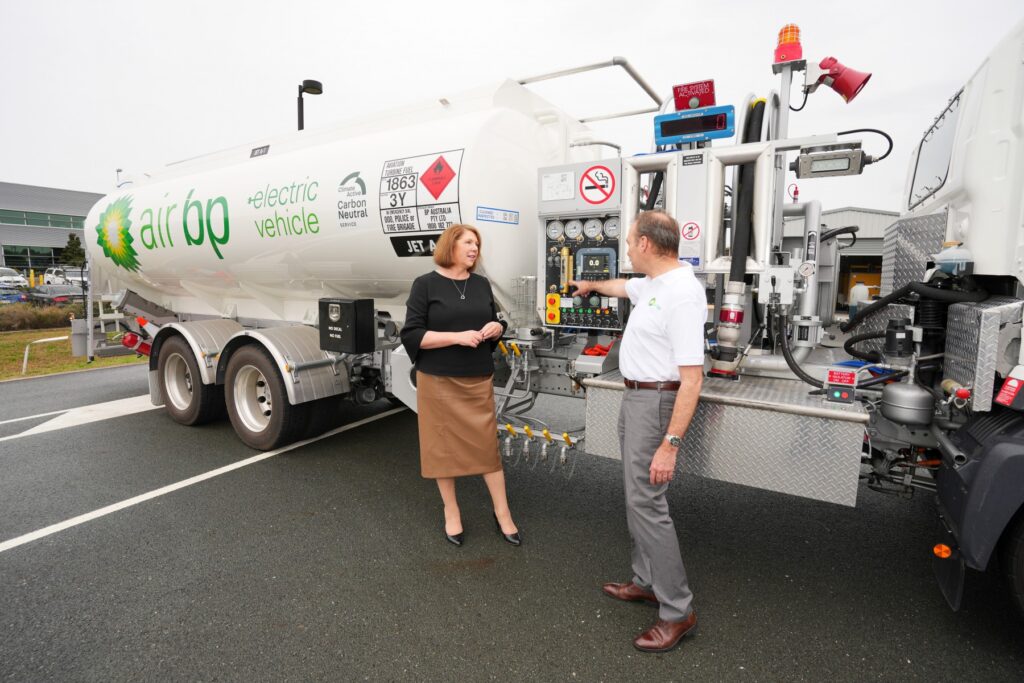 "It's ticked so many boxes that we've all been talking about. Australian designed, Australian innovation, Australian manufacturing, a future made in Australia, Australian jobs, decarbonising the transport sector, helping decarbonise the aviation sector which is really difficult to do."
The refueller can carry up to 16,000 litres of Jet-A1 fuel and can operate on Lithium-Ion batteries for a full day before being charged overnight.
Following a testing phase, Air bp hopes to place a larger order for the vehicles.
"We are delighted to launch the refueller at Brisbane Airport where we are responsible for fuelling 30 airlines and approximately 100 flights daily. Our work reflects bp's ambition to become a net zero company by 2050 or sooner and to help the world get to net zero by working with our customers to help decarbonise fuelling operations."
Brisbane Airport was chosen as the testing site for Air bp's initial deployment of the all-electric refueller due to its large size, which will provide a robust test for the vehicle's battery.
The new refuller will add to the growing fleet of electric powered vehicles across Brisbane Airport, including Queensland's first all-electric bus fleet.
"Only last month, Brisbane Airport hit fast-forward on our own scope 1 and 2 emissions targets, with plans to be net zero by 2025, 25 years earlier than our original target of 2050. We congratulate Air bp on taking innovative and practical steps to drive down emissions at Brisbane Airport."