Etihad Airways has operated the first commercial flight from Abu Dhabi International Airport's (AHU) new Terminal A.
Etihad flight EY224 took off from Abu Dhabi to New Delhi on 31 October to mark the opening of the new terminal. The flight used an Airbus A350-1000 and carried 359 guests onboard.
This ceremonial flight was officially inaugurated with a ribbon-cutting ceremony attended by leaders from Etihad and Abu Dhabi Airport who officially welcomed the airport's first guests.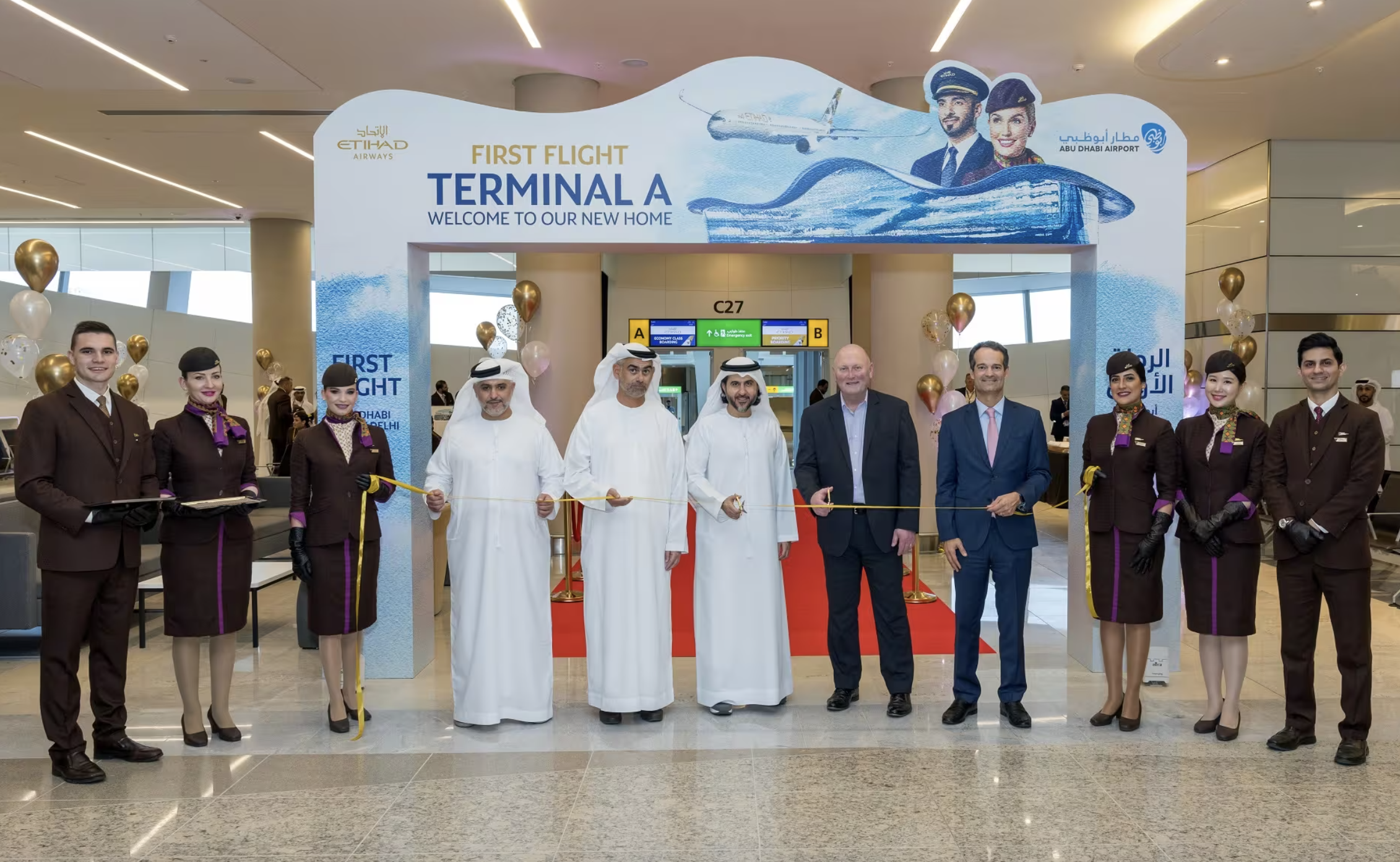 "This is an historic moment for Abu Dhabi International Airport, our partners at Etihad Airways, and the emirate as a whole. The first flight from Terminal A marks a major milestone in the journey of Abu Dhabi's aviation sector. Terminal A brings a significant increase to capacity, and delivers state-of-the-art facilities to both airlines and passengers. We look forward to welcoming more passengers throughout November as we continue to increase the number of flights departing and arriving at Terminal A."
Terminal A has been designed to handle up to 45 million passengers annually while connecting Abu Dhabi to 117 global destinations.
It is equipped with interconnected biometric and digital technologies, including self-service kiosks, streamlined security checkpoints and modern baggage handling systems.
These systems enable the terminal to process up to 11,000 passengers per hour.
"This is a pivotal and exciting moment in Etihad's history. Our congratulations go to the Abu Dhabi leadership for their vision in creating what is one of the world's most spectacular airports. The terminal is a stunning piece of architecture that echoes the local landscape and warmly welcomes our guests and elevates their travel experience.
"As we begin our transition to our new home, we look forward to welcoming even more passengers as we continue to grow and expand our fleet and network."
Etihad will transition its flights to Terminal A in a phased approach, so is advising advises all passengers to carefully check their terminal information.