Following the decline in passenger numbers during the Covid-19 pandemic, the demand for air travel globally is now meeting and exceeding pre-pandemic levels. Airports are thus investing in redevelopment plans to ensure they are sufficiently prepared to process large numbers of passengers.
Alongside the completion of previously delayed projects, this continued growth has resulted in a new wave of post-covid airport redevelopments.
In the latest edition of our Airport Industry-News magazine, we took a look at this year's stand-out terminal projects from across the world.
January – Newark Liberty International Airport (USA)
At the start of 2023, Newark Liberty International Airport (EWR) commenced passenger operations at its new Terminal A on 12 January.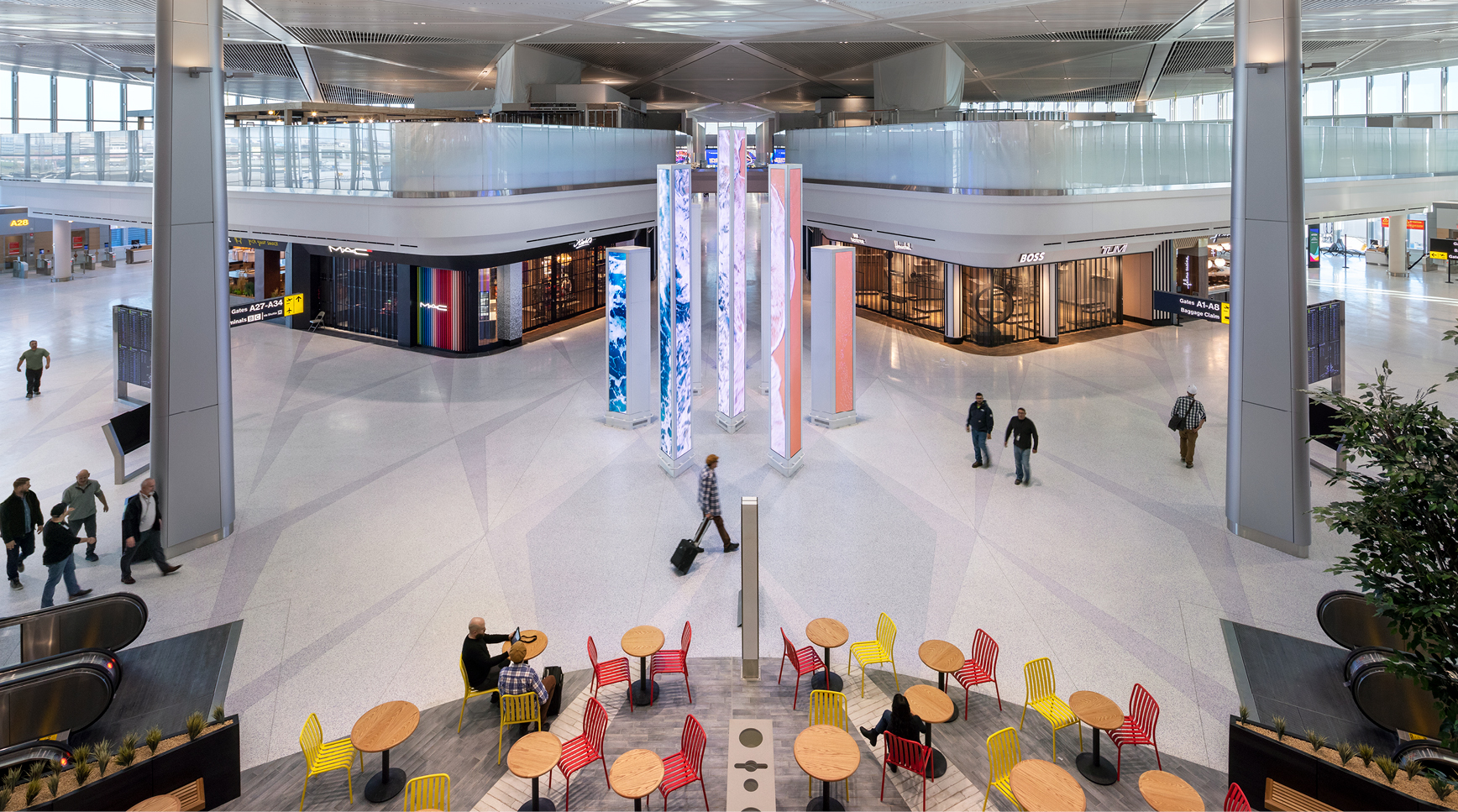 This new facility offers approximately one million square feet of space to accommodate 13.6 million passengers. It features 33 common-use gates alongside modernised check-in, security and baggage claim areas.
February – Kansas City International Airport (USA)
Kansas City International Airport's (MCI) new single terminal opened on 28 February, replacing its three previous terminals. By consolidating operations, the new 1.1 million square foot terminal enhances operations across 40 modern gates, with capacity to expand to 50 in the future.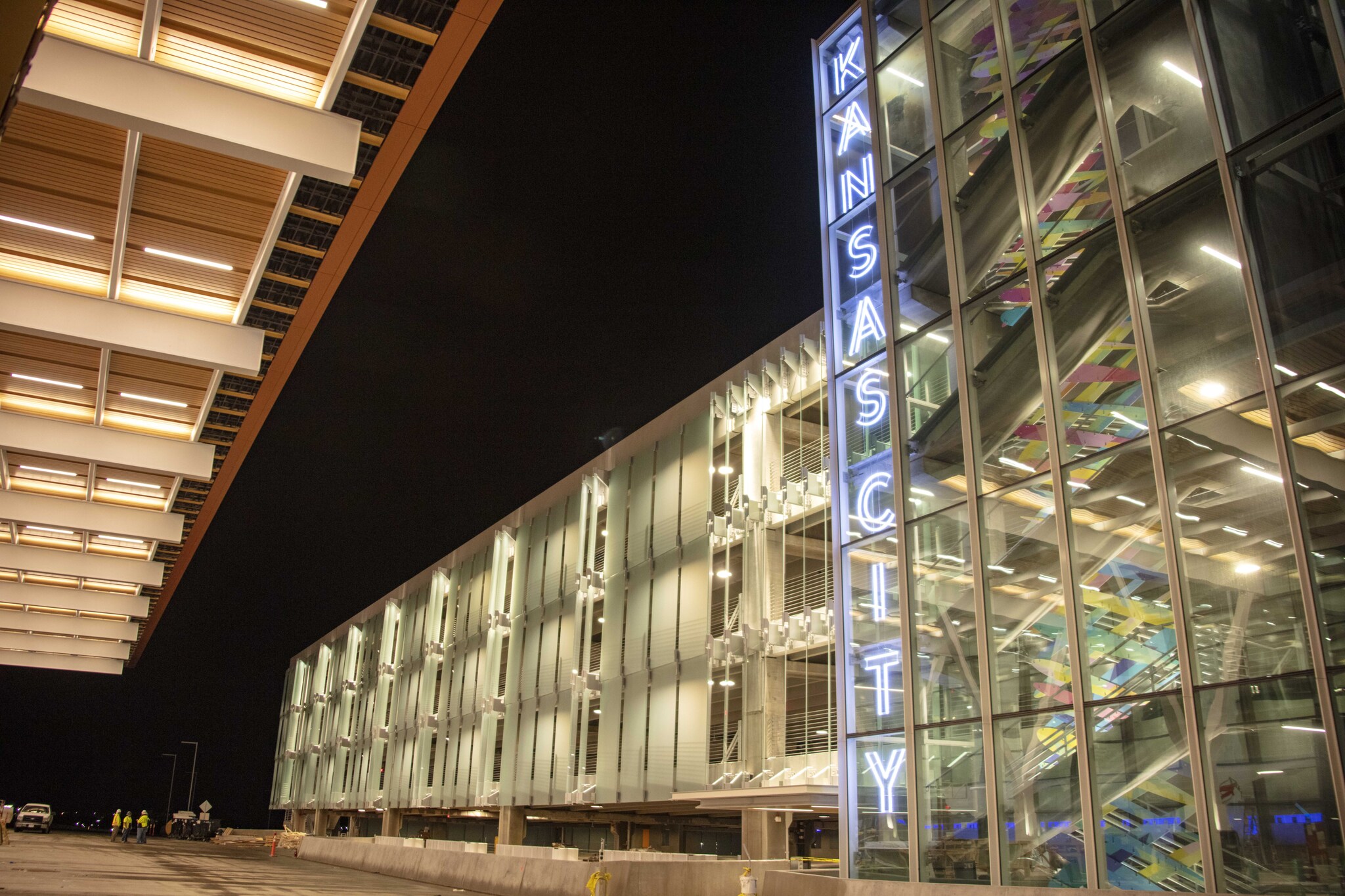 Due to the installation of glass passenger boarding bridges at all gates, this new terminal also stands out as the largest all-glass facility in the US.
March – Auckland Airport (NZL)
In March, Auckland Airport (AKL) confirmed plans to invest 3.9 billion NZD in its terminal integration programme. This project will construct a new, fully integrated domestic terminal at the eastern end of the airport's existing international terminal.
This undertaking marks the airport's largest redevelopment since it opened in 1966. Alongside improving the passenger experience, it will allow for larger and more efficient aircraft to operate on domestic flights.
April – Chennai International Airport (IND)
The first phase of Chennai International Airport's (MAA) new terminal was officially inaugurated on 8 April 2023. The new facility spans 136,295 square metres and has increased the airport's capacity from 23 million passengers per year to 30 million passengers per year.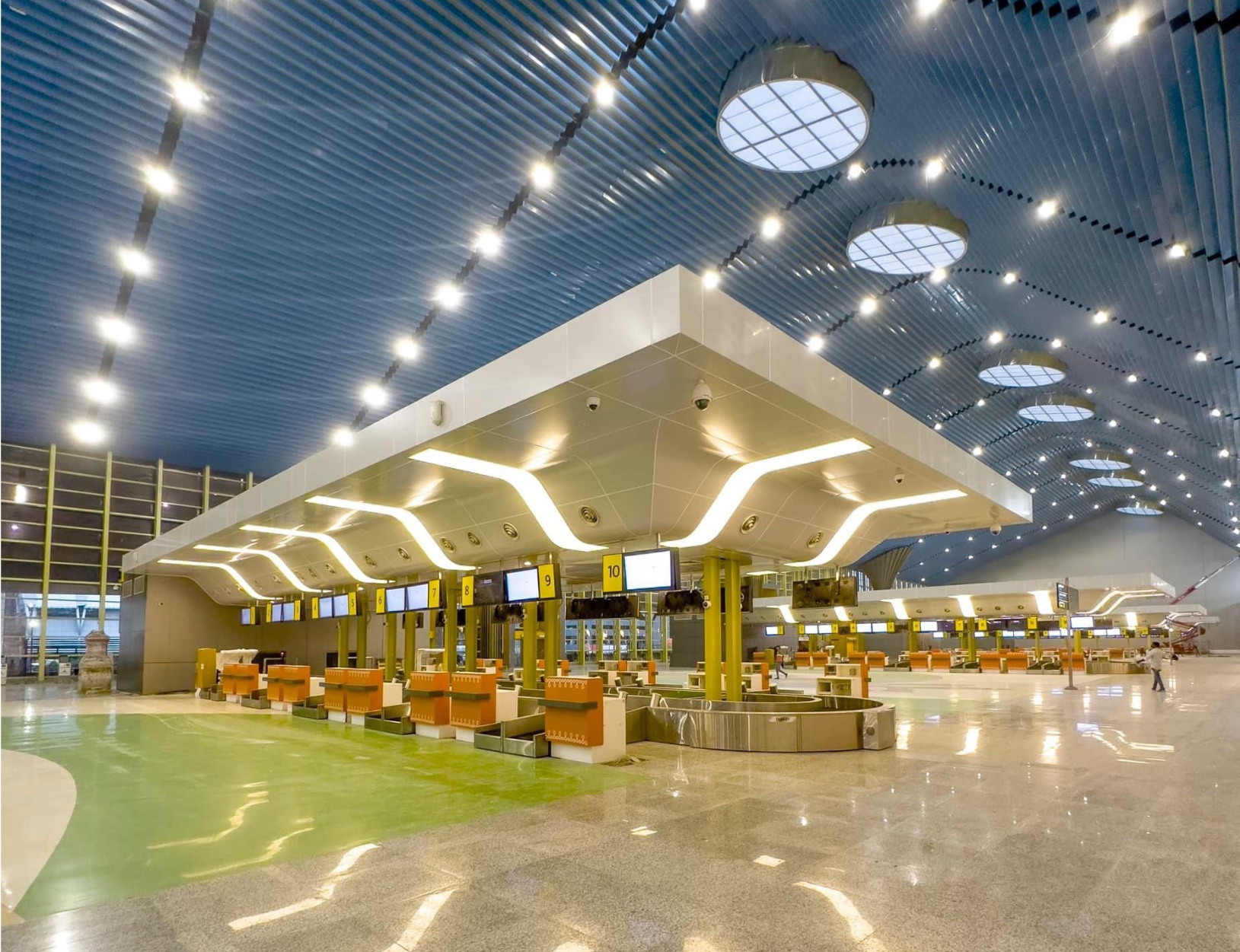 © Chennai International Airport
Its design incorporates cultural elements such as kolams and temples, while the latest technologies enhance passenger flow and optimise baggage handling.
May – Los Angeles International Airport (USA)
In May, Los Angeles World Airports (LAWA) presented Los Angeles International Airport's (LAX) Terminal 9 construction project.
This project will involve 1.4 million square feet of ground-up construction to serve approximately 7.2 million annual passengers. It will include a 4-level building structure, two levels of parking, new roads and pedestrian pathways and baggage connections to the Central Terminal Area, as well as a connection to LAX's upcoming automated people mover.
Once complete, the new terminal will have capacity for 12 wide-body or 17 narrow-body gates.
June – London Gatwick (UK)
London Gatwick (LGW) has commenced work on its North Terminal redevelopment project, which will see 10 million GBP invested in improved comfort and wayfinding.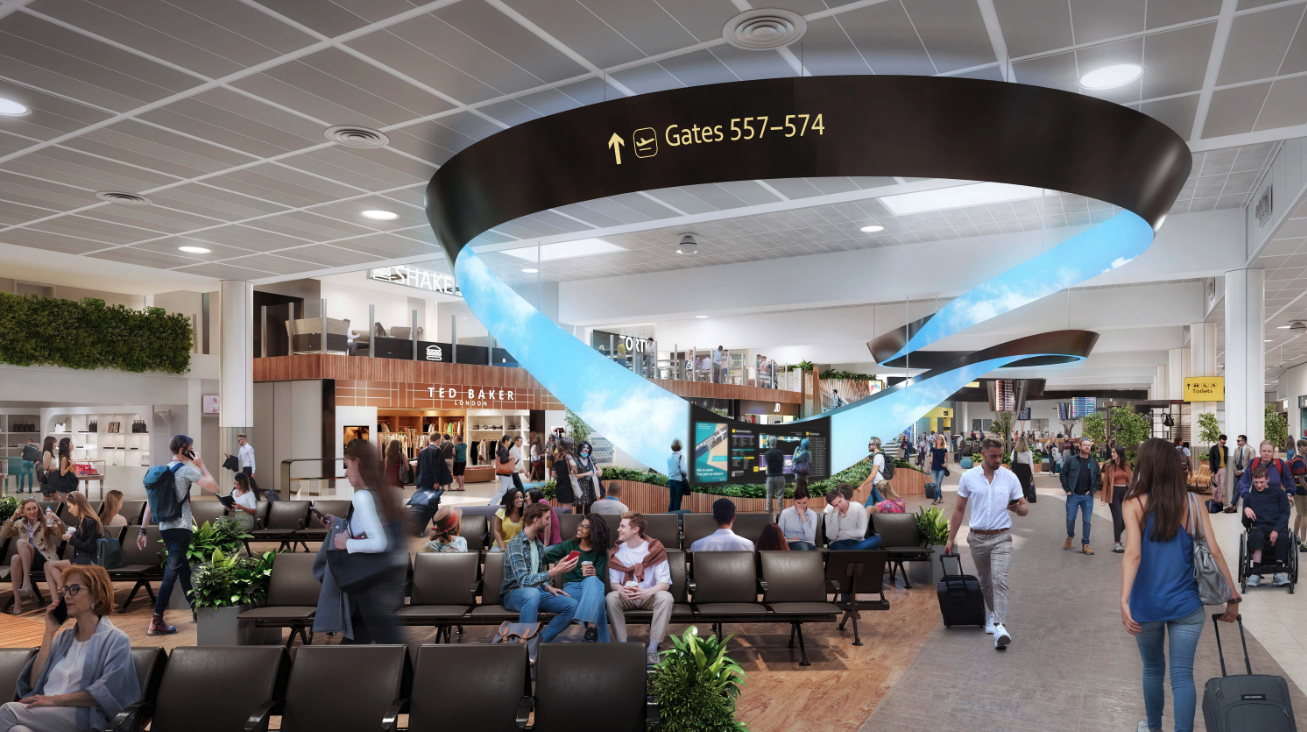 © Gatwick Airport
Upon its completion, the modernised departure lounge will feature contemporary seating divided into differentiated 'mood zones'. These zones will allow passengers to choose how they spend their pre-flight time, with designated areas for relaxing, working or shopping.
July – Tokyo Haneda International Airport (JPN)
The new Terminal 2 at Tokyo Haneda International Airport (HND) officially reopened for international flights on 19 July following a three-year closure.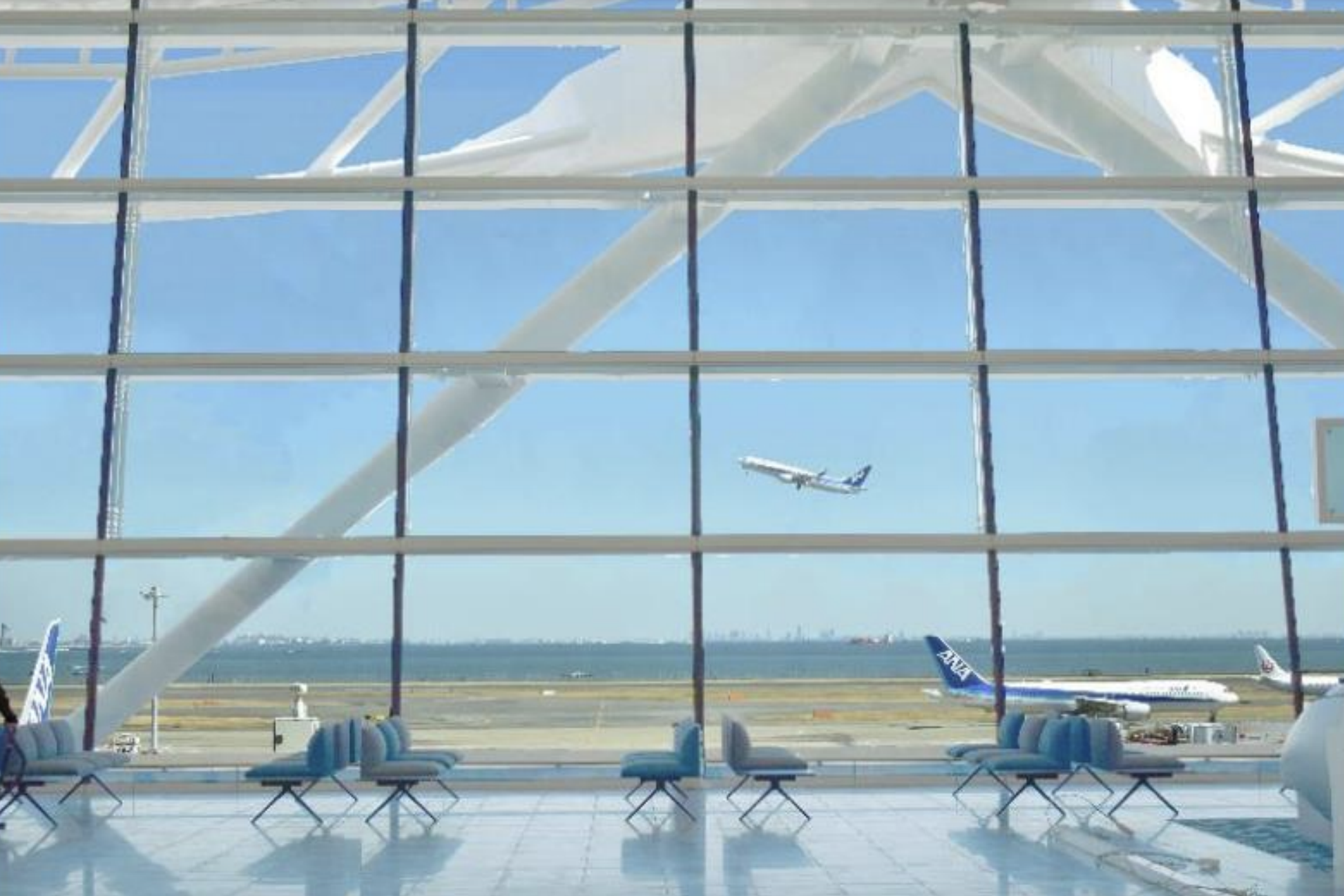 © Tokyo Haneda
Prior to March 2020, the terminal was used solely for domestic flights before undergoing a significant renovation programme to transform it into an international hub. However, just two weeks after it was unveiled, the terminal was shut due to the Covid-19 pandemic. Operations at the modernised facility have therefore been long-awaited for international passengers.
August – Montréal Saint-Hubert Airport (CAN)
In August, preparatory construction works to build a new terminal at Montréal Saint-Hubert Airport (YHU) commenced. This project represents an investment of over 200 million CAD and is being carried out in partnership with Porter Airlines.
The new terminal will span an area of 21,000 square metres and will feature nine new boarding gates.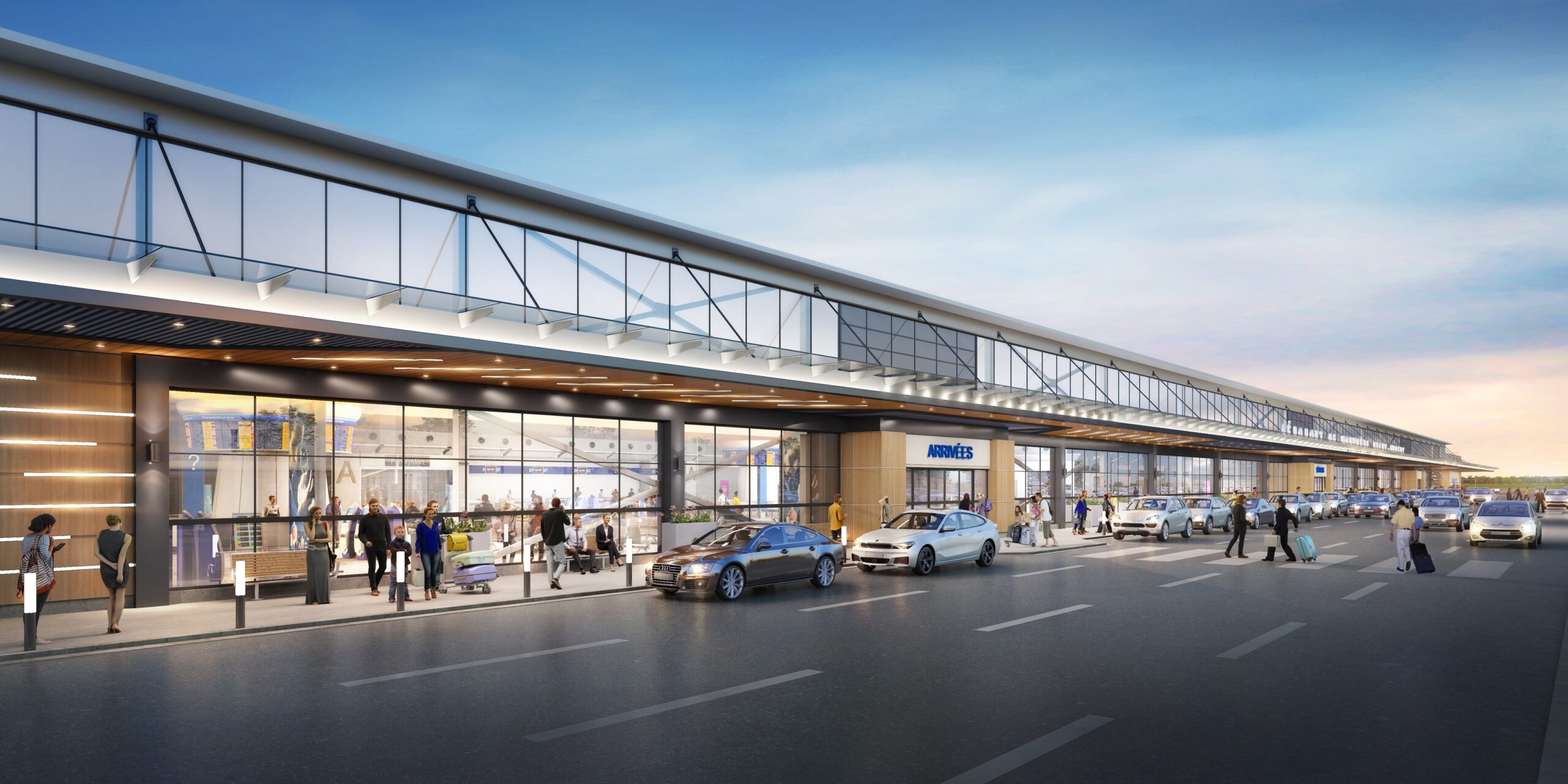 © Montréal Saint-Hubert Airport
This project is considered a key milestone in YHU's ambition to firmly establish itself as a hub for commercial aviation.
September – Austin-Bergstrom International Airport (USA)
Austin-Bergstrom International Airport (AUS) has commenced construction on its West Gate Expansion project.
Once open in 2026, this expansion will increase terminal space by an additional 84,500 gross square feet over three levels of apron, concourse and mezzanine space. It will add new food and retail spaces, public art, more seating areas and a third-level outdoor public patio with views of the city skyline.
October – Pune International Airport (IND)
Pune International Airport (PNQ) in Lohegaon, India is set to welcome the first passengers to its new terminal building in October.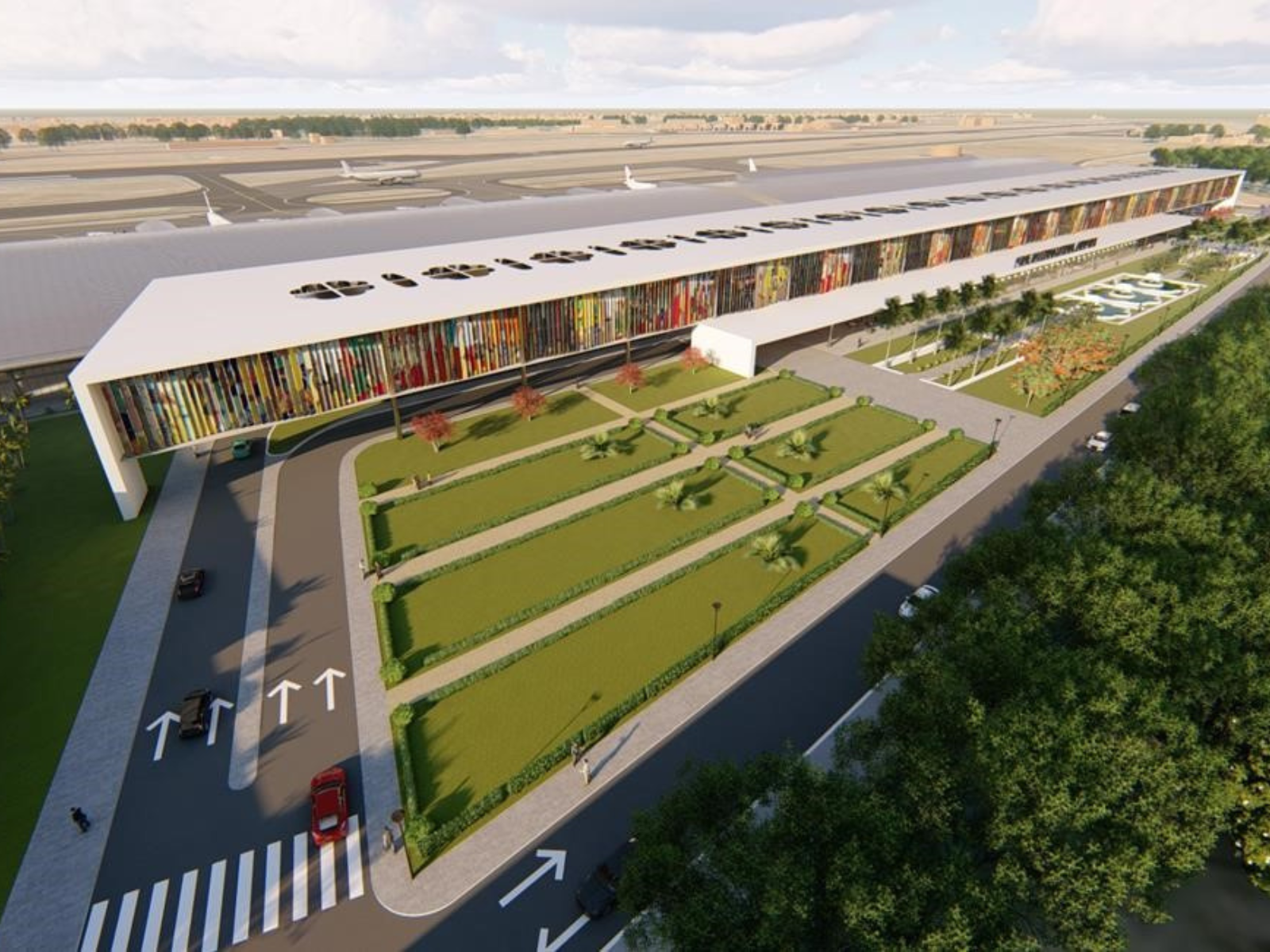 © Airports Authority India
This facility has an area of 50,000 square metres and incorporates ten new aerobridges, three of which will connect to the existing terminal building. It will also provide 72 new check-in counters to help the airport efficiently process increased passenger numbers.
November – Abu Dhabi International Airport (UAE)
 Abu Dhabi International Airport's (AUH) new Terminal A is scheduled to open to passengers in November 2023.
The new terminal will be able to process up to 11,000 passengers per hour thanks to its interconnected biometric and digital technologies. With 742,000 square metres of active space, it will be among the largest airport terminals in the world.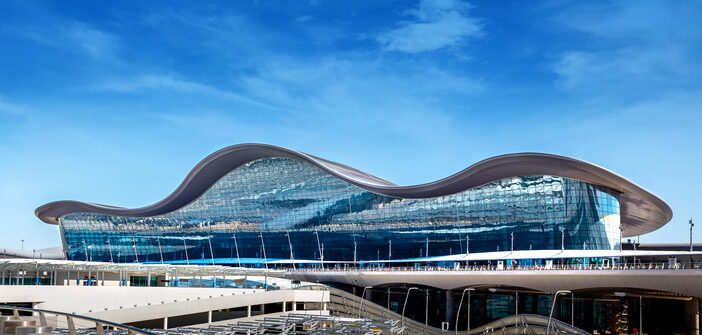 © ABU DHABI AIRPORTS
Terminal A will significantly increase Abu Dhabi International Airport's capacity, accommodating up to 45 million passengers per year and operating up to 79 aircraft at any time.
December – Kansai International Airport (JPN)
VINCI Airports has announced that its remodelling works at Kansai International Airport (KIX) will be completed in December 2023.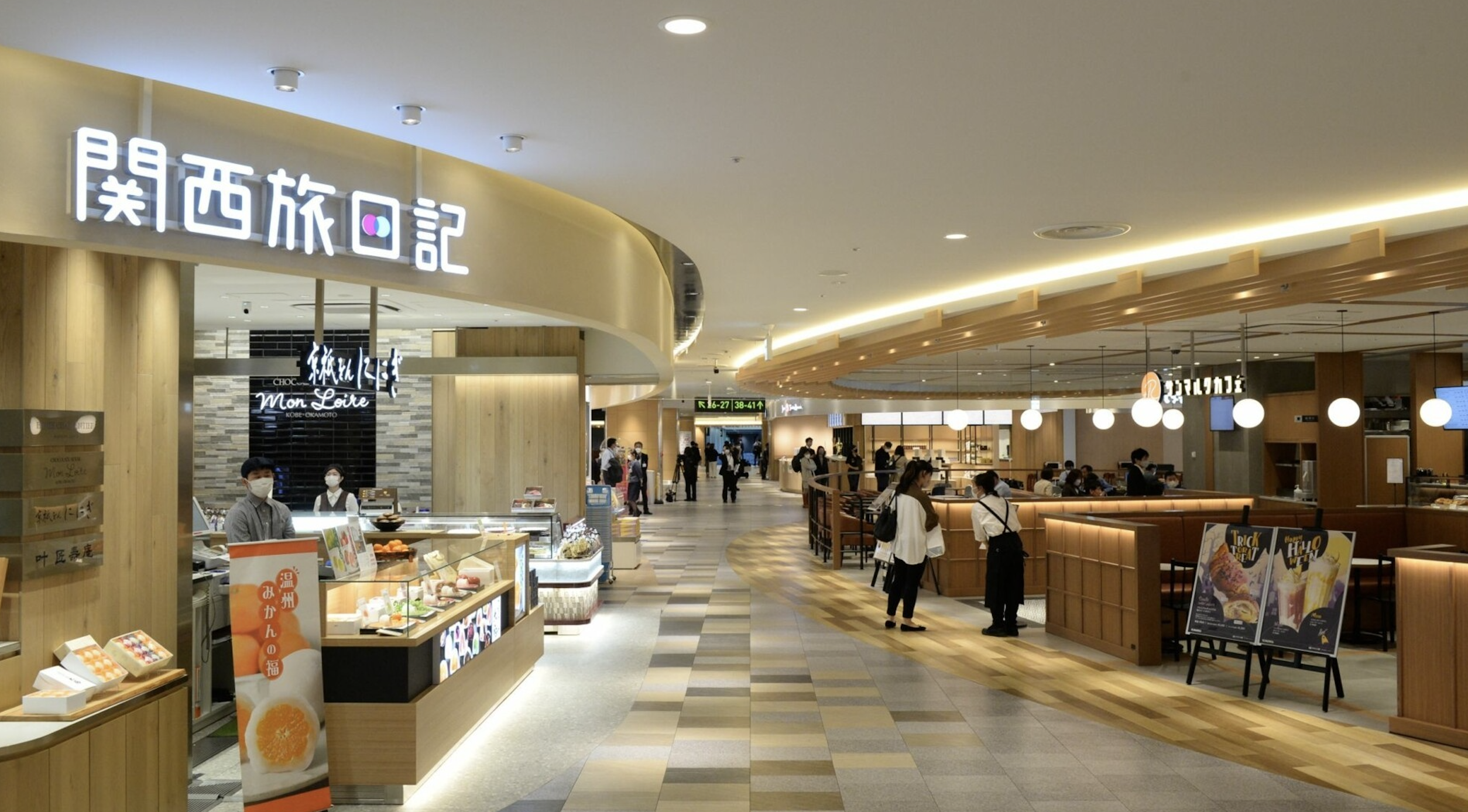 © VINCI
This project aims to improve the passenger experience by deploying new technologies at the airport's check-in, immigration, retail and boarding areas.
In turn, it is anticipated that this work will help support Japan's tourism recovery in the Osaka area.