Externally Lit Windsock Mast – Description
Pollite externally lit windsock masts have been developed to fully comply with their ICAO annex 14 vol 1 wind direction indicator requirements and the most recent frangibility stipulations. In addition, Pollite provide windsock masts that comply with the CAA CAP168 and the FAA AC 150/5345-27D TYPE L-806 and 807 design criteria.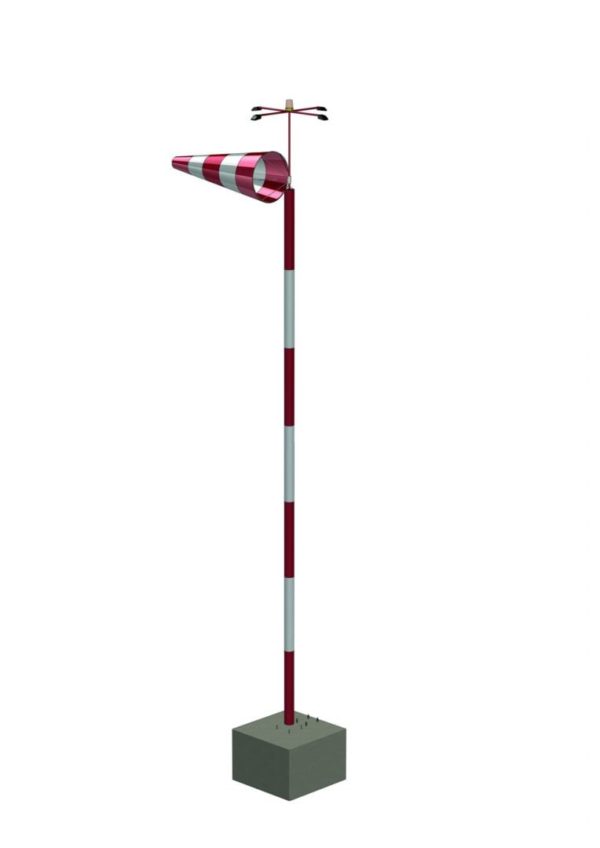 All Pollite windsock masts are manufactured from glassfibre, finished with a UV resistant gel coat. Each pole has a unique break system incorporated within the structure which has been fully tested and independently certified as frangibility compliant. Our externally lit masts are engineered to provide the correct levels of illumination recommended by CAP 168.
Features
Maintenance free mast
UV resistant gel coated finish
Corrosion free
Temperature/Weather resistant
No electric magnetic interference
Frangibility tested
Download the full Externally Lit Windsock Mast data sheet here.
This article was originally published by Pollite.