Robson Airport Belt Conveyors: modular, high-speed, eco-friendly, and future-proof with IE4/IE5 motors.
Robson Airport Belt Conveyors… Series 4 Modular in Design, Interchangeable components, high transport speeds, simplified installation, compatibility with all the latest high efficiency IE4 / IE5 motors, flat pack for economic transport and shipping, optimized efficiency for future-proof operations.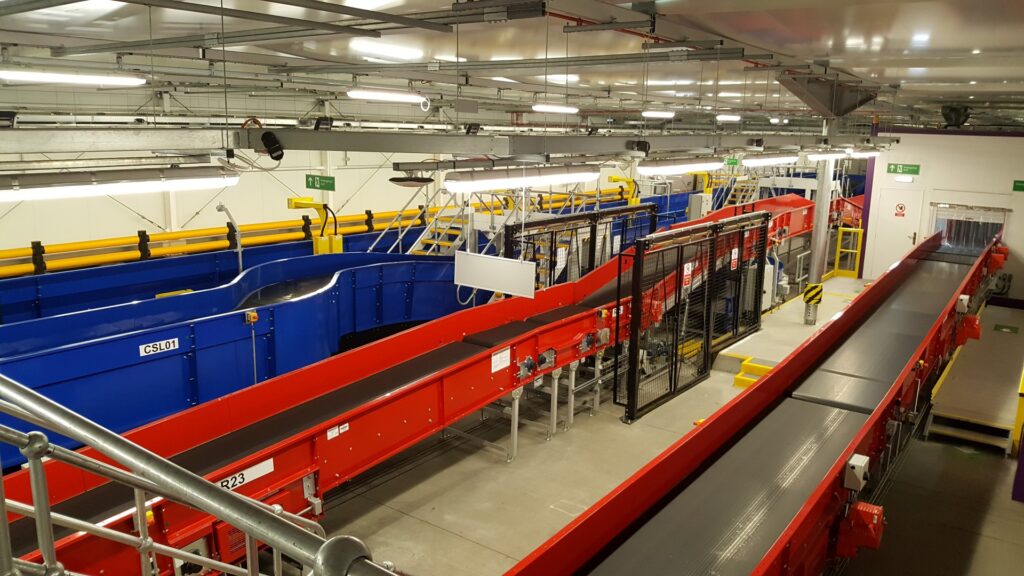 Discover the incredible benefits and possibilities offered by the Series 4 Robson Belt Conveyor:
Common Platform, Infinite Possibilities
Modular design brings a new level of efficiency and versatility to the table. With interchangeable components, you can easily customize and adapt your solutions, minimizing spares holding and maximizing flexibility. Say goodbye to complex and costly bespoke systems!
High-Speed Performance
Get ready to experience the thrill of high-speed transportation! With Series 4, you can achieve impressive transport speeds of up to 2.5m/s. Efficient and swift, this technology takes your operations to a whole new level of productivity.
Reduced Lead Time
We understand the value of time in today's fast-paced world. With its modular design, you can enjoy reduced lead times, thanks to build-to-stock options. Say goodbye to long lead times and say hello to quicker implementation of your projects!
Optimized Shipping, Enhanced Efficiency
Save on shipping costs and optimize your container or lorry space! Series 4 design allows easy flat packing without compromising ease of assembly, ensuring both simplistic and efficient loading. Get more done with fewer resources and streamline your logistics operations effortlessly.
Simplified Installation and Maintenance
Enjoy the benefits of simplified installation and maintenance on site! With Series 4 using common components, you'll experience faster and easier setup, minimizing downtime and maximizing productivity. Keep your operations running smoothly with streamlined processes.
Compatible and Future-Proof
Robson Series 4 Belt Conveyor is all about compatibility and future-proofing your systems. Rest assured that your investment is secure, as Robson Conveyors are designed to be compatible with all geared motor units currently on the market. Upgrade, expand, or adapt with ease as your needs evolve.
Embrace innovation and make a positive impact on both your operations and the environment.
This article was originally published by Robson Handling Technology.