SITA Upgrades Passenger Processing at Prague Airport for a Mobile and Touchless Future
SITA's new-generation passenger processing infrastructure improves the passenger experience and boosts agility and efficiency amid COVID-19 recovery
SITA today announced that it has implemented its new-generation of passenger processing infrastructure at Václav Havel Airport Prague, paving the way to a completely touchless, mobile passenger journey at the airport in future.
SITA's new TS6 Kiosks work in harmony with SITA's next-generation SITA Flex, offering a fluid and intuitive experience for passengers and increased agility for the airport.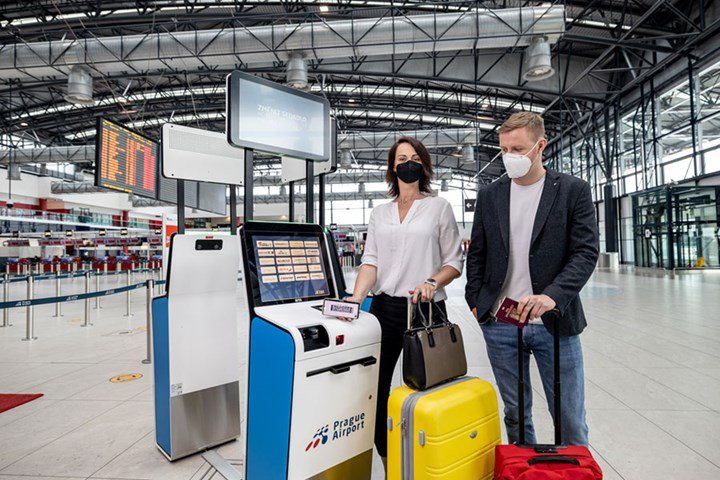 Beyond optimizing the current experience for passengers, SITA's next-generation platform empowers Prague Airport to move from the traditional passenger journey to a more efficient and seamless digital passenger journey using mobile, self-service and automated solutions on-site and off-site. This means in the future passengers will be able to complete various steps in the journey such as check-in and bag drop from their mobile phone or using their biometric identity, improving passenger satisfaction and streamlining the flow of passengers through the airport.
Part of this solution is the deployment of 35 versatile SITA TS6 check-in kiosks that allow passengers to check in with ease and, with the support of SITA Flex, enjoy a unified experience no matter which airline they are flying. The new SITA TS6 kiosk was the winner of the 2021 IF Design award for the slick, sustainable, and adaptive design, which can be customized to fit with the airport's brand design and specific customer needs. The kiosks are complemented by overhead displays and integrate with SITA Flex and represents the future of passenger processing, providing a consistent user experience across platforms.
SITA Flex, which designed to be cloud-based, can be switched on the moment an airline develops a cloud-based app. As a result, airlines can transform their passengers' journeys, building on or tailoring existing passenger processing infrastructure and software.