imageHOLDERS: This Is How a POS Kiosk Improves More Than Just Your Revenue
Incorporating contactless payment devices and card readers into your self-service kiosk encourages more purchases, but also helps indirectly boost revenue by increasing productivity and efficiency throughout your business.
Point of Sale Kiosks
Interactive POS kiosks can easily and efficiently take payment from customers and clients, whether this is a self-checkout in a retail environment, a fast-food ordering totem or a booking system kiosk.
Streamlining payment in a single kiosk solution makes the user journey slick, easy and inviting. This also frees up staff time for more dedicated customer service and assisting other areas of the business that are not yet managed by a self-service solution.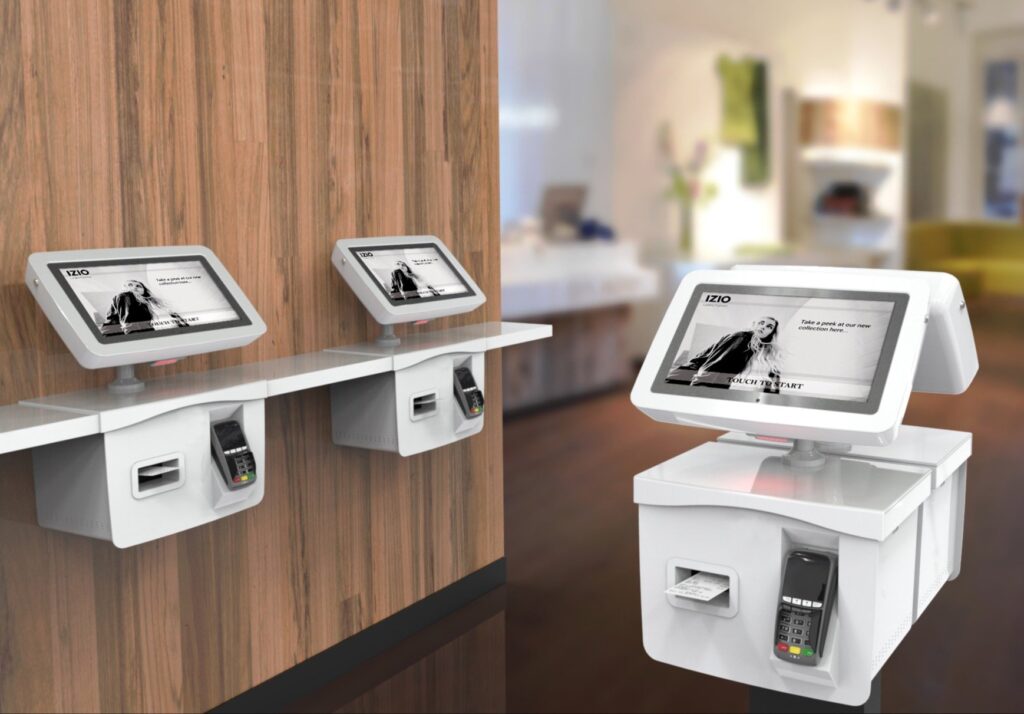 6 Ways a POS Kiosk Improves Business:
Increase revenue via kiosk purchases:
POS kiosks makes taking payment quick and painless for the customer. Touchscreen (or touchless) kiosks are intuitive to use and therefore are a speedy solution for paying customers. The intuitive design and efficient process encourages customers to self-check out and often customers end up buying more than they would going to a regular till.
Upsell with ease:
The clear and aesthetic screen of a kiosk solution is great for displaying offers and additional products/services to the customer. This encourages impulse buys and the upselling of items. Interactive kiosks are always accessible so can capture the customer at any moment and the integrated POS devices ensures payment can be taken there and then.
Free up staff time:
With a kiosk taking care of check-out and payment, staff are free to spend their time assisting other areas of the business. This boosts productivity throughout the company, thus boosting overall revenue.
Reduce queues:
Self check-out, booking and ordering kiosks are quick, easy-to-use and efficient. This means customers spend less time paying for goods and services, thus improving the customer experience whilst cutting queues.
Manage stock control:
It is simple to connect kiosk software to your internal stock control system. This means that stock is always accounted for and there is no lag post-sale, ensuring customer's are not disappointed and you can ensure stock management is as effective as possible.
Capture invaluable data:
Self and assisted kiosk solutions are brilliant for capturing data whilst executing the primary function of the kiosk, making reporting and analysis thorough and easy. The kiosk can capture information on footfall, stock, popular purchases and more, proving invaluable for the marketing and operations teams of your company.
This article was originally published by imageHOLDERS.