The forward thinking development teams at Smart Airport Systems and Easymile have been recognised at the IFOY Award for the pioneering joint 'TractEasy' driverless tow-tractor project at this years event held in Hanover, Germany.
The EasyMile team were on hand to receive the certificate for 'Best in Intralogistics ' category for the Innovative ground support equipment.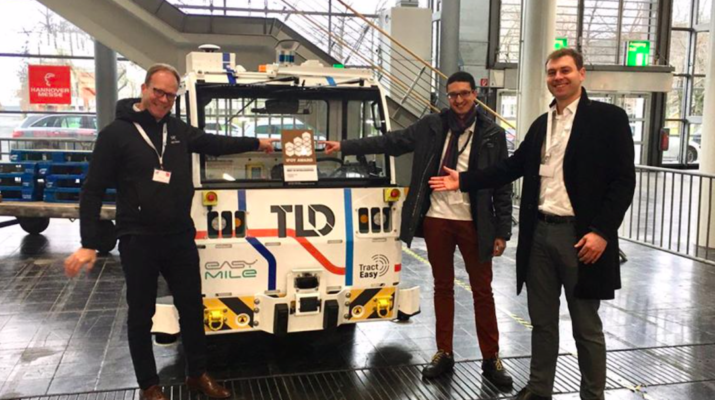 Congratulations to everyone involved in this exciting autonomous transport solution, to be seen at an airport near you soon!