Edmonton International Airport (EIA) is collaborating with ZeroAvia to develop hydrogen infrastructure for zero-emission flights and decarbonised ground operations.
Under the agreement, EIA and ZeroAvia will explore how hydrogen infrastructure can be implemented at Edmonton International and Villeneuve Airport.
This will facilitate the decarbonisation of aviation operations at EIA, as well as enabling zero-emission operations across the wider airport ecosystem.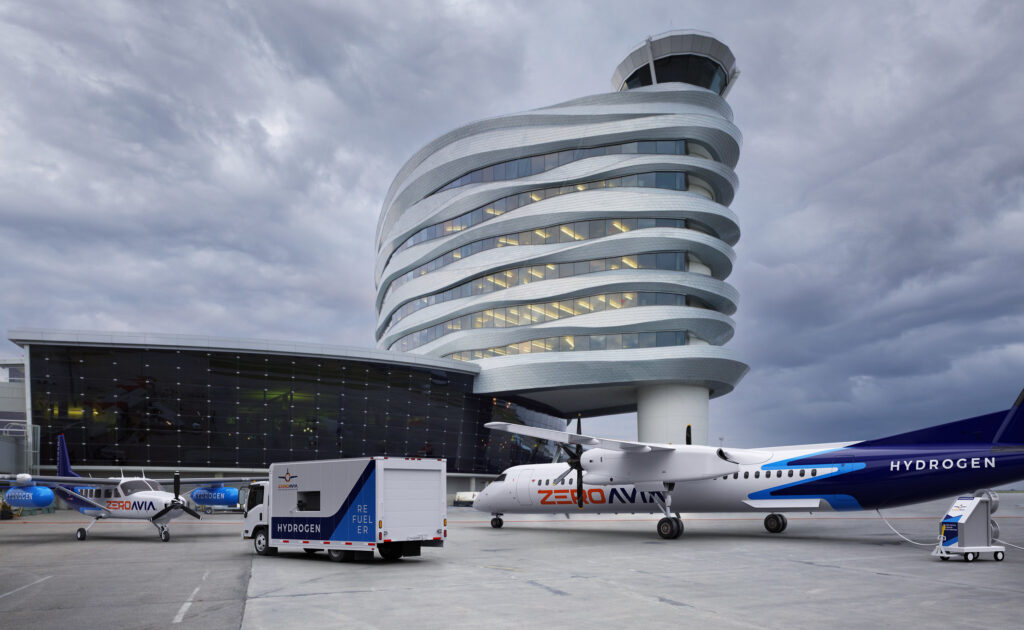 "We are excited to work with ZeroAvia, a global leader in zero-emission aviation. We believe that hydrogen will be a key technology to decarbonise aviation and airport operations for a net-zero future. Airports can help drive the adoption of hydrogen, thereby reducing emissions and improving air quality across the scope of their operations and beyond."
Throughout the partnership, ZeroAvia will leverage its experience operating a 'hydrogen airport refuelling ecosystem'. The partners will initially use gaseous hydrogen, while exploring a shift to liquid hydrogen, which is necessary to support aircraft with more than 50 seats.
ZeroAvia and EIA will first conduct a pilot programme that will use the hydrogen ecosystem to fuel a demonstrator aircraft, as well as the airport ground operations. The companies then aim to establish some of the first commercial zero-emission routes.
This collaboration builds upon EIA's existing sustainability initiatives, including the construction of the world's largest airport solar farm, for which construction is set to begin at the end of 2022.